This weekend is Father's Day !!
In honor of all the amazing men out there, Joanne Bonetti & 
Greyfriars Realty donated $500 to the BC Cancer Foundation for Prostate Cancer research. 
Prostate Cancer continues to be the most commonly diagnosed Cancer among men, with 1 in 8 men expected to be diagnosed with Prostate Cancer in their lifetime. 
Learn more about early detection at cancer.ca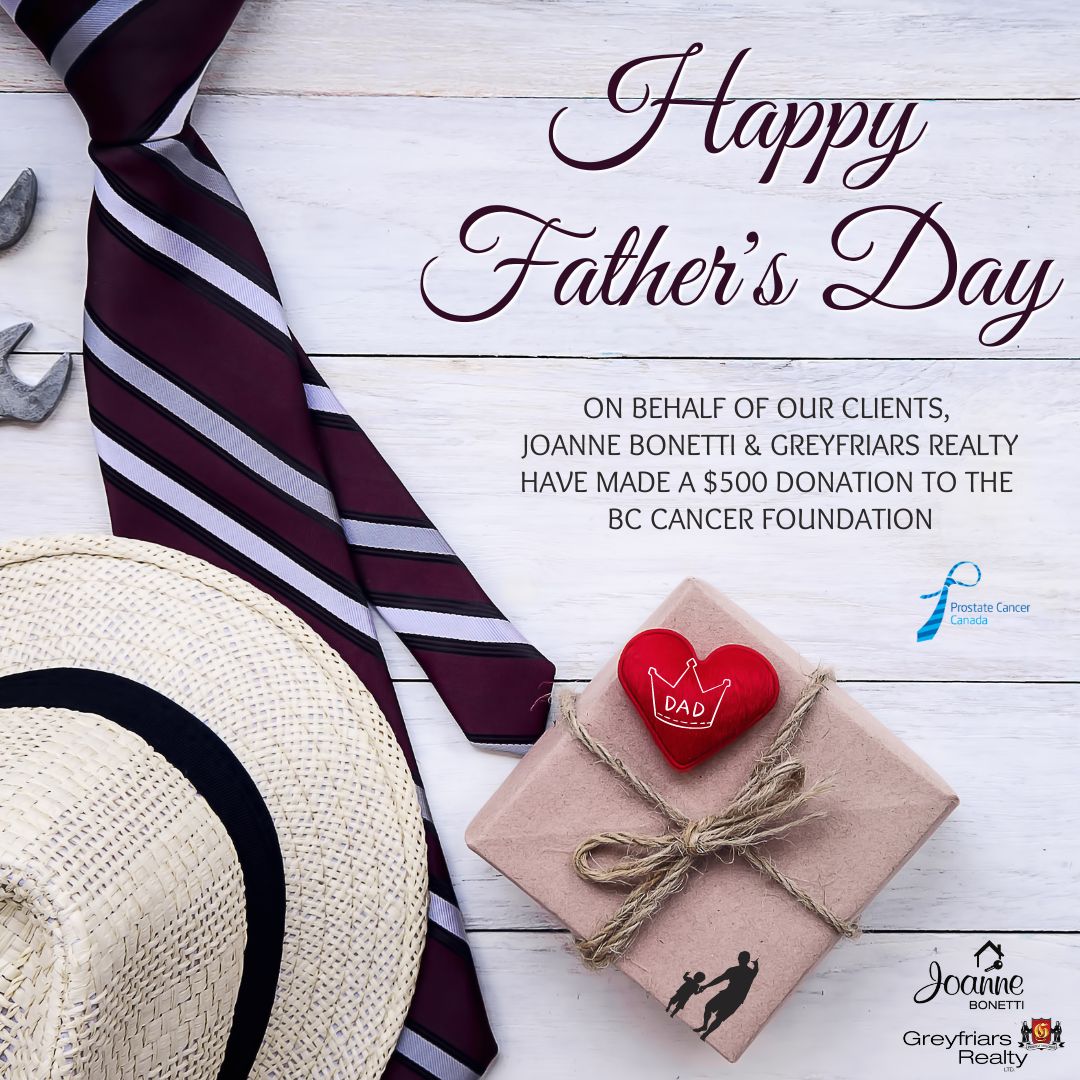 Share
Categories
Archives

Subscribe To This Blog