Sales slide for fourth straight month as rising interest rates put brakes on Fraser Valley real estate market


Aug 3, 2022
SURREY, BC – The Fraser Valley real estate market saw sales fall again in July in the face of continued interest rate hikes, as the government struggles to bring inflation under control.
In July, the Fraser Valley Real Estate Board (FVREB) processed 993 sales on its Multiple Listing Service® (MLS®), a decrease of 22.5 per cent from the previous month and a 50.5 per cent drop compared to July 2021, when the province was still in acute pandemic mode. July new listings totaled 2,385, a 28.4 per cent decrease compared to June and a decrease of 1.9 per cent compared to July 2021.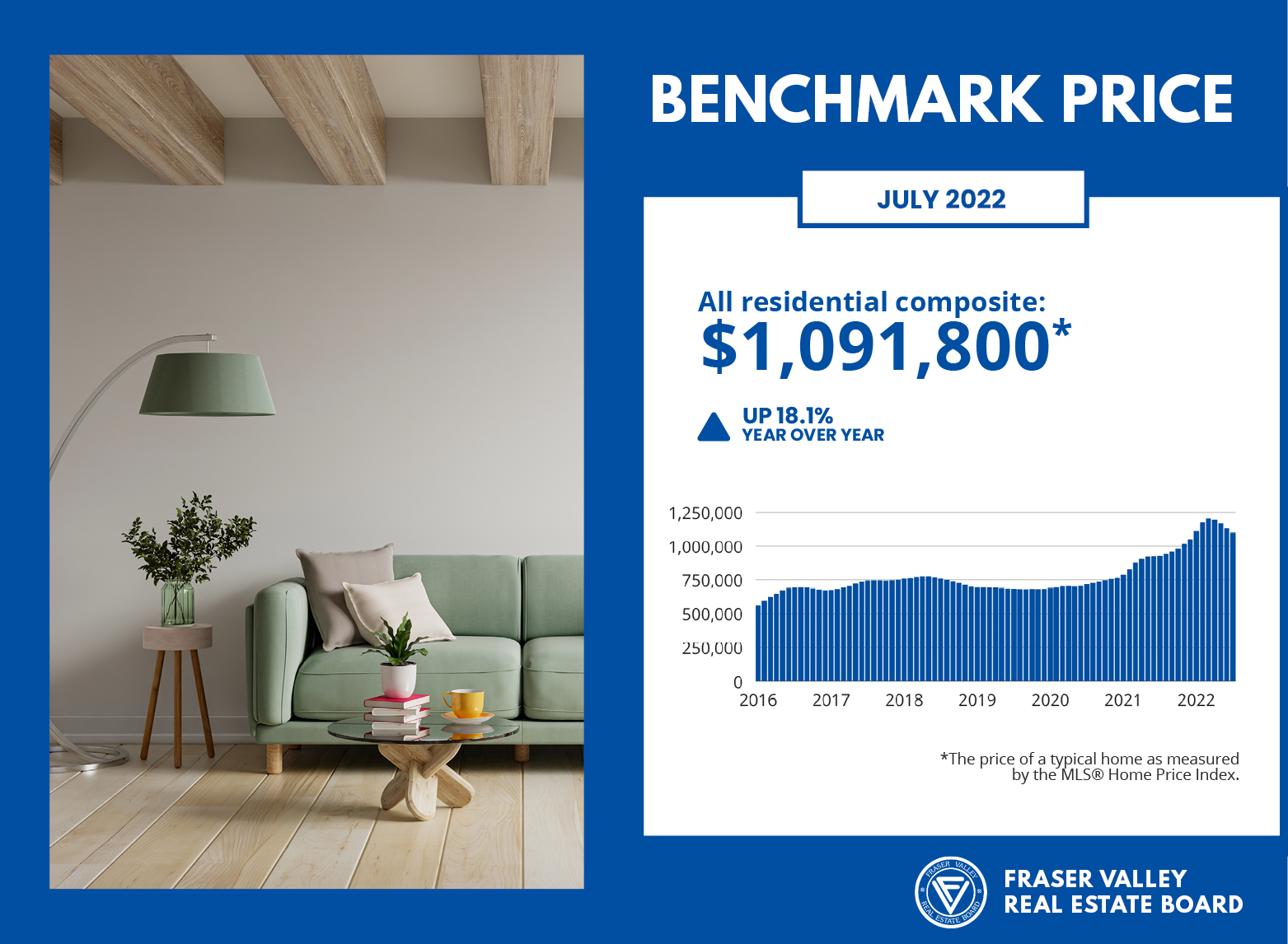 Active listings, at 6,413, remained relatively unchanged from June and were up 30.9 per cent over last July — bringing the sector into balance for townhomes and detached homes (sales-to-active ratios: 18 per cent and 12 per cent, respectively); and favouring sellers slightly for apartments (28 per cent). The market is considered balanced when the sales-to-active ratio is between 12 per cent and 20 per cent.
The weaker demand resulted in prices dropping for the fourth consecutive month, most notably for detached homes which ended the month with a benchmark price of $1,594,400, down 3.5 per cent from last month and by 10.2 per cent since peaking at $1,776,700 in March. Residential combined properties benchmark prices are still up year-over-year by 18.1 per cent.
"It is important to keep in mind that real estate is and always will be an asset with considerable upside over the long-term," said Fraser Valley Real Estate Board President, Sandra Benz. "As prices come down from the highs of recent months, there are opportunities for buyers who have been waiting to re-enter the market and shop for the right property."

Across the Fraser Valley in July, the average number of days to sell a single-family detached home was 24 and a townhome was 19 days. Apartments took, on average, 21 days to sell. 
"With rising interest rates and uncertainty in the market, it is even more important to seek out the guidance of a professional REALTOR®," said Board CEO, Baldev Gill. "Their ability to tap into the latest data and market intelligence — down to the neighbourhood level — allows buyers and sellers to make informed decisions about one of the largest transactions they'll ever make."
MLS® HPI Benchmark Price Activity
Single Family Detached:

 At $1,594,400, the Benchmark price for an FVREB single-family detached home decreased 3.5 per cent compared to June 2022 and increased 17.8 per cent compared to July 2021.
Townhomes: 

At $876,500, the Benchmark price for an FVREB townhome decreased 2.0 per cent compared to June 2022 and increased 22.7 per cent compared to July 2021.
Apartments: 

At $553,400, the Benchmark price for an FVREB apartment/condo decreased 2.7 per cent compared to June 2022 and increased 21.9 per cent compared to July 2021.



To view the complete package:
---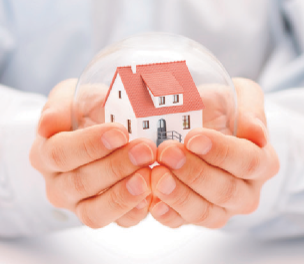 What Will your Neighbourhood be Like in Two or Three Years?  
There are many reasons why a homeowner might want to move. Examples include upsizing, downsizing, work relocation, or simply desiring a change. However, another popular reason for pulling up stakes is noticing that the neighbourhood is changing in a way that no longer fits your lifestyle goals.
For example, say there's a shopping mall in development nearby. It may not be impacting you now, but in a couple of years, the increase in traffic and noise could nudge above your tolerance level especially if you prefer quiet! 
That's why it's important to occasionally take a peek into your crystal ball and see what changes to your neighbourhood you can anticipate over the next two to three years.  
Of course, there's no actual crystal ball. But there are ways to determine where your neighbourhood is headed. For example, information is available on: 
Proposed and planned construction projects, such as a new condo building or school. 

Scheduled urban development, such as highway widening. 

Changes in city services, such as a new transit route in the area or a new park. 

Area demographics, such as an increase in young families or those who rent.  
You might discover that some changes are positive — from your point of view — and that you will look forward to them. However, if you find that there are changes that will alter the neighbourhood in a way that decreases the enjoyment of your home, then moving is an option.
There are plenty of opportunities on the market right now for getting into a great home in a neighbourhood you'll love.
We can help. Call today.   604-309-5453
---
Here is a sneak peek at our latest ad in the Langley Advance Times out next week: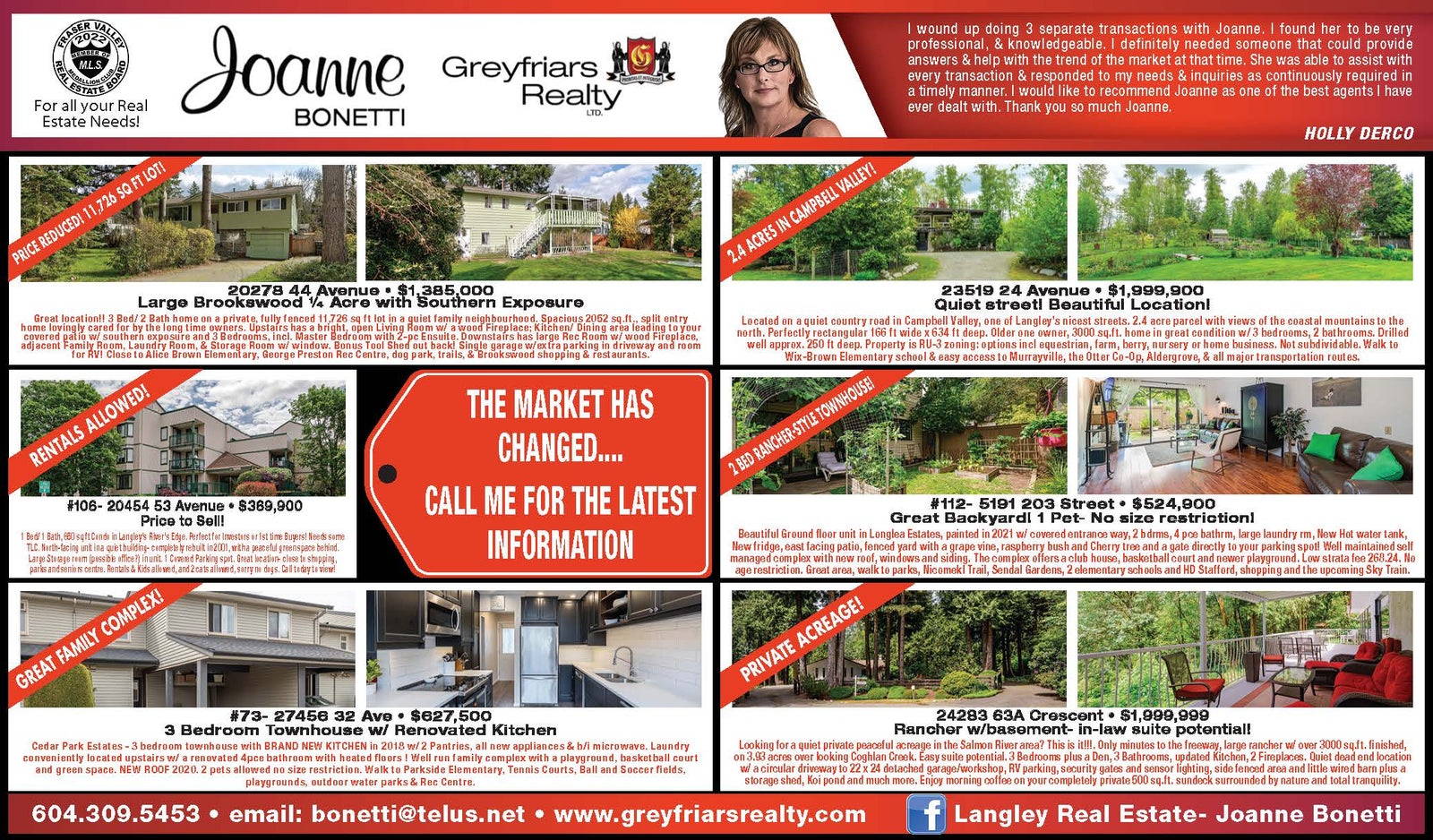 ---


The Role of Energy-Efficient Features when Selling your Home 
When you're selling your home, you want to promote those features that will be of highest interest to prospective buyers. After all, the more reasons a buyer has to love your property, the more likely they are to make a great offer.
Increasingly, one category of features that buyers are looking for is energy efficiency. So, if there are specific energy-saving characteristics of your home, make sure those are highlighted when selling. 
When considering the energy-efficient characteristics of your property, consider the following:
• Appliances: Fridge, stove, washer, dryer. 
• HVAC: Furnace, air conditioner. 
• Insulation. (Especially in the attic.) 
• Home technology. For example, a system that automates heating, cooling, lighting, etc., to keep energy usage to a minimum. 
• Lighting. Have you switched to LED bulbs or fixtures? 
• Windows and doors. For example, did you replace windows in recent years to help lower heating and cooling costs? 
If something stands out as particularly energy-efficient, it will be of interest to many buyers. 
And, obviously, if your home has a unique energy-efficient feature, such as solar panels, you'll definitely want to point that out in the listing description.
Want more tips on maximizing the appeal of your property? Call today.
---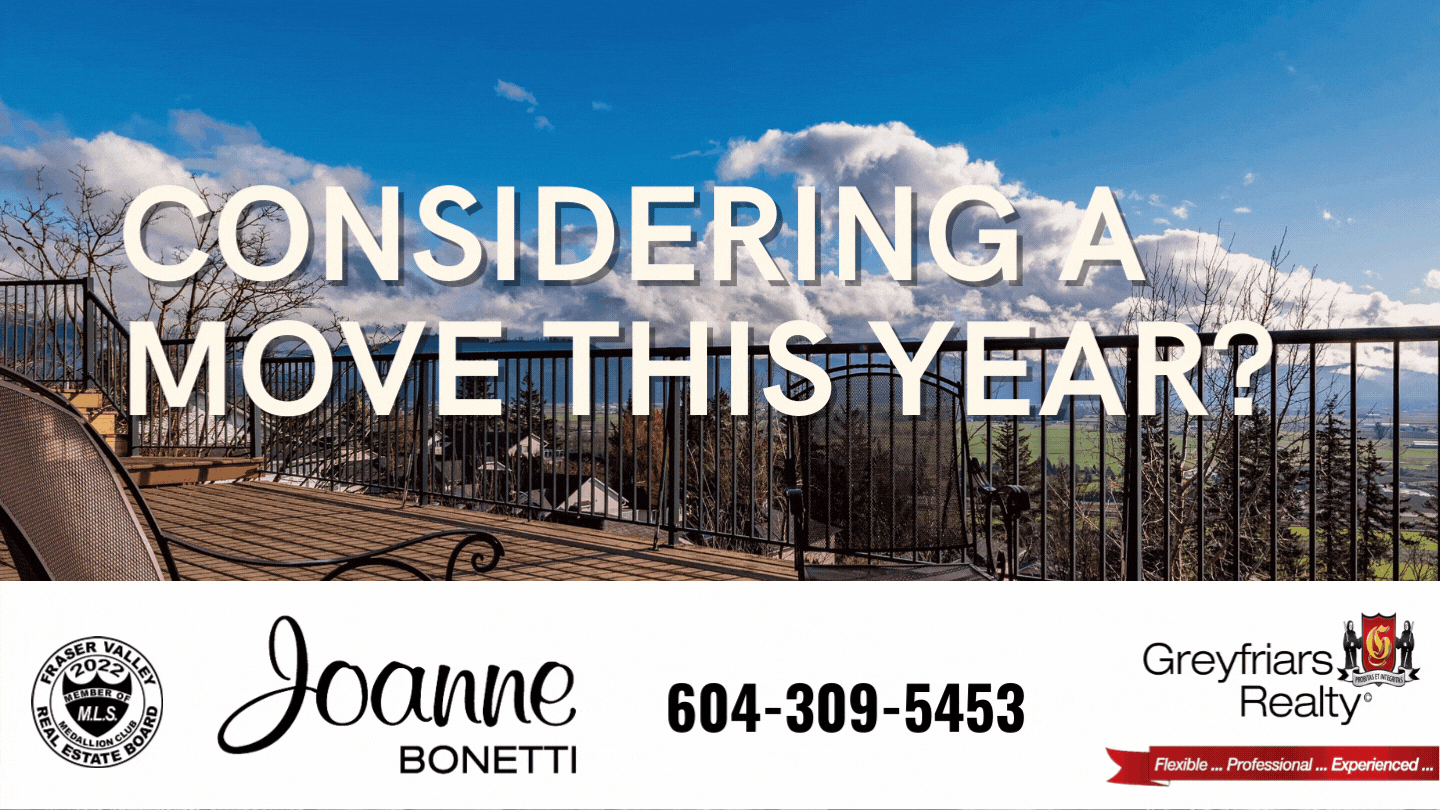 ---
---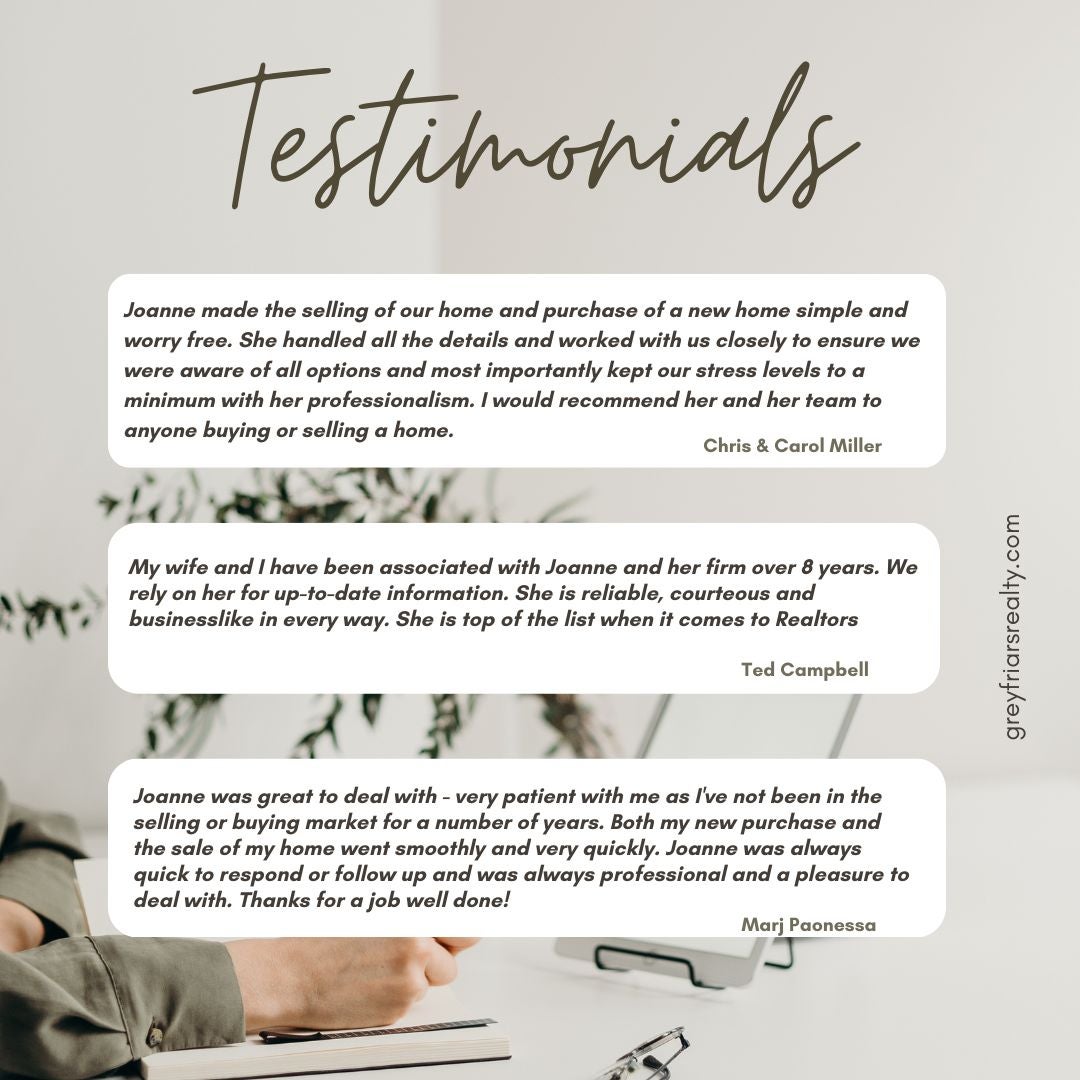 ---


Easy Ways to Keep your Home "Show Ready" when Selling
After your home has been cleaned from top to bottom, it's natural to want it to stay that way. Don't you wish you could just wave a magic wand and the place would clean itself? Unfortunately, even Harry Potter can't manage that!
However, when you're preparing your property for sale, you really do need to keep it clean and ready for showings. There are several ways you can make doing that a bit easier. 
Try these tips: 
The one-minute rule.  

If a cleaning or tidying task takes you less than a minute, consider doing it right away. For example, keeping the foyer clear of clutter. 
One room a day.  

After you've cleaned and tidied your home, maintain it by focusing on just one room a day. That's manageable for most people. 
Prioritize the floors. 

If you can keep the floors clean, everything else will tend to fall into place. Consider a routine where you do a quick sweep or vacuum of the floors each evening. 
Declutter as much as possible.

Clutter is the enemy of cleaning! When a room is free of clutter, it's easier to keep it clean, tidy and looking great. 
Get extras.

  Buy an extra mop or broom so other household members can help with the cleaning. Also, be sure to stock up on cleaning supplies so you don't run short just before a viewing appointment. 
Hire a cleaning service.

  Having a professional cleaning service come once a week—or twice a week when you're showing your property frequently—can take a lot off your shoulders.  Think of it as an investment in selling your home.
Keeping your home looking "guest-ready" makes your home show better and gets more buyers interested. But, the task doesn't need to be daunting. Try these tips to make it easier!
---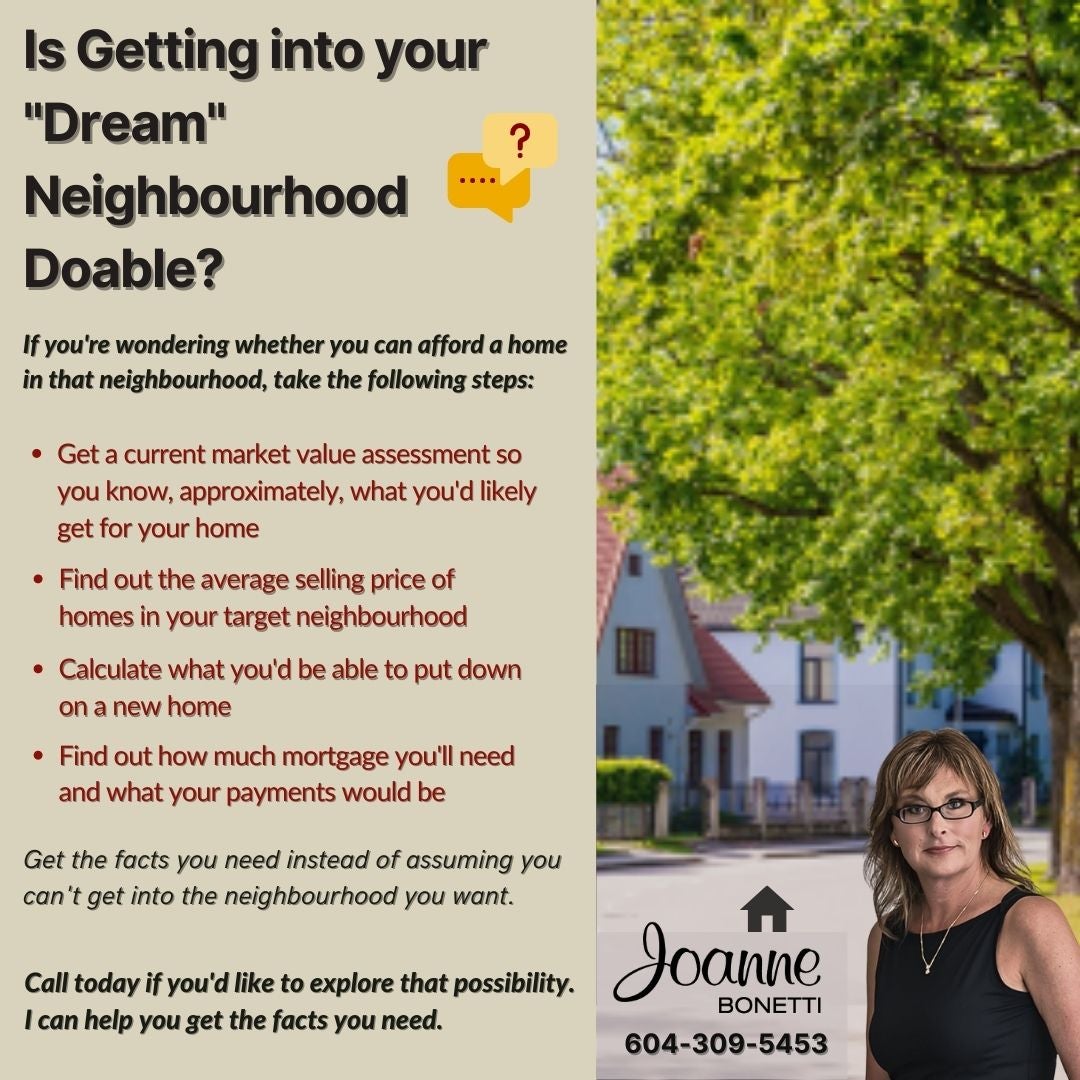 ---

---
Here's a closer look at our Homes for sale:
---
 PRICE REDUCED- $499,900 !!!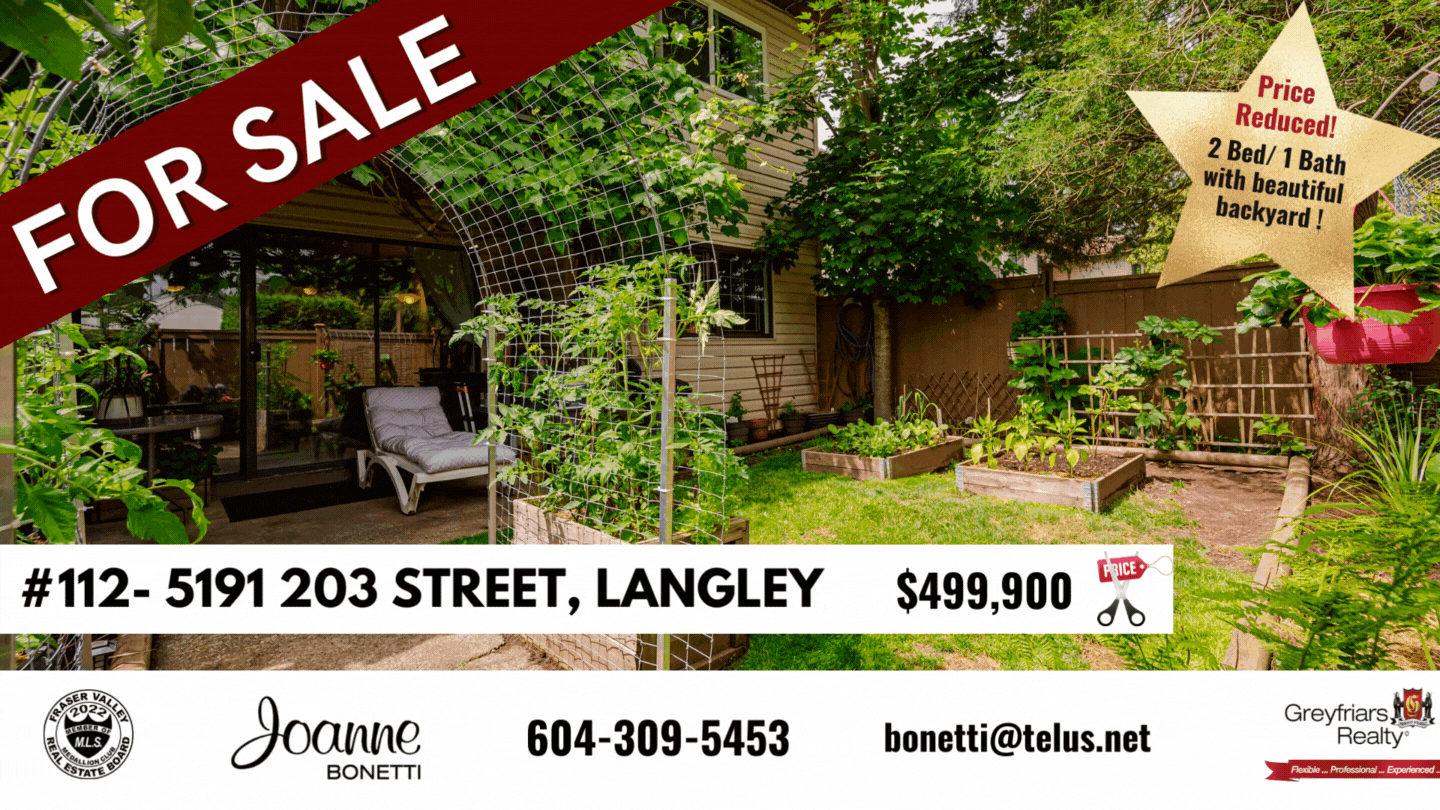 ---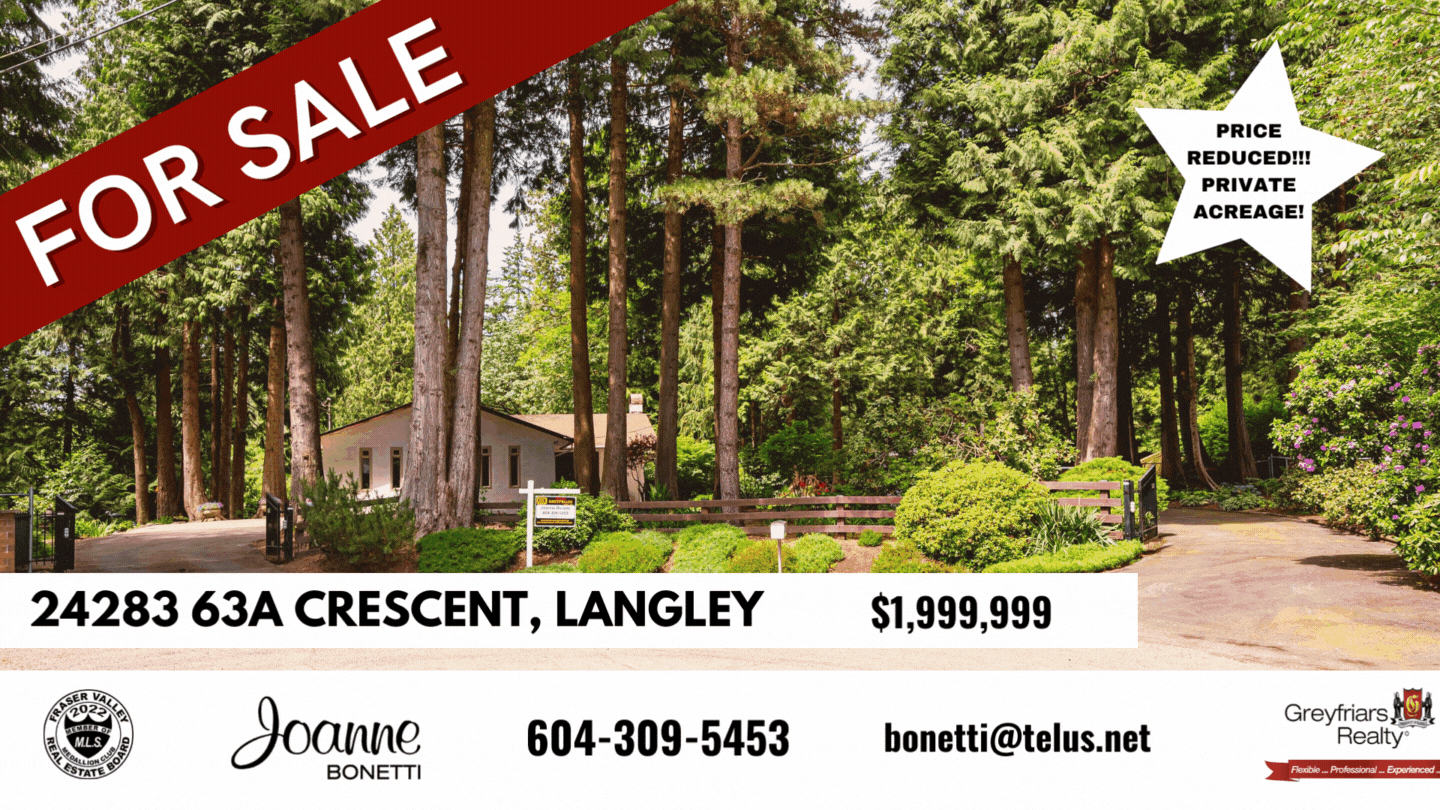 ---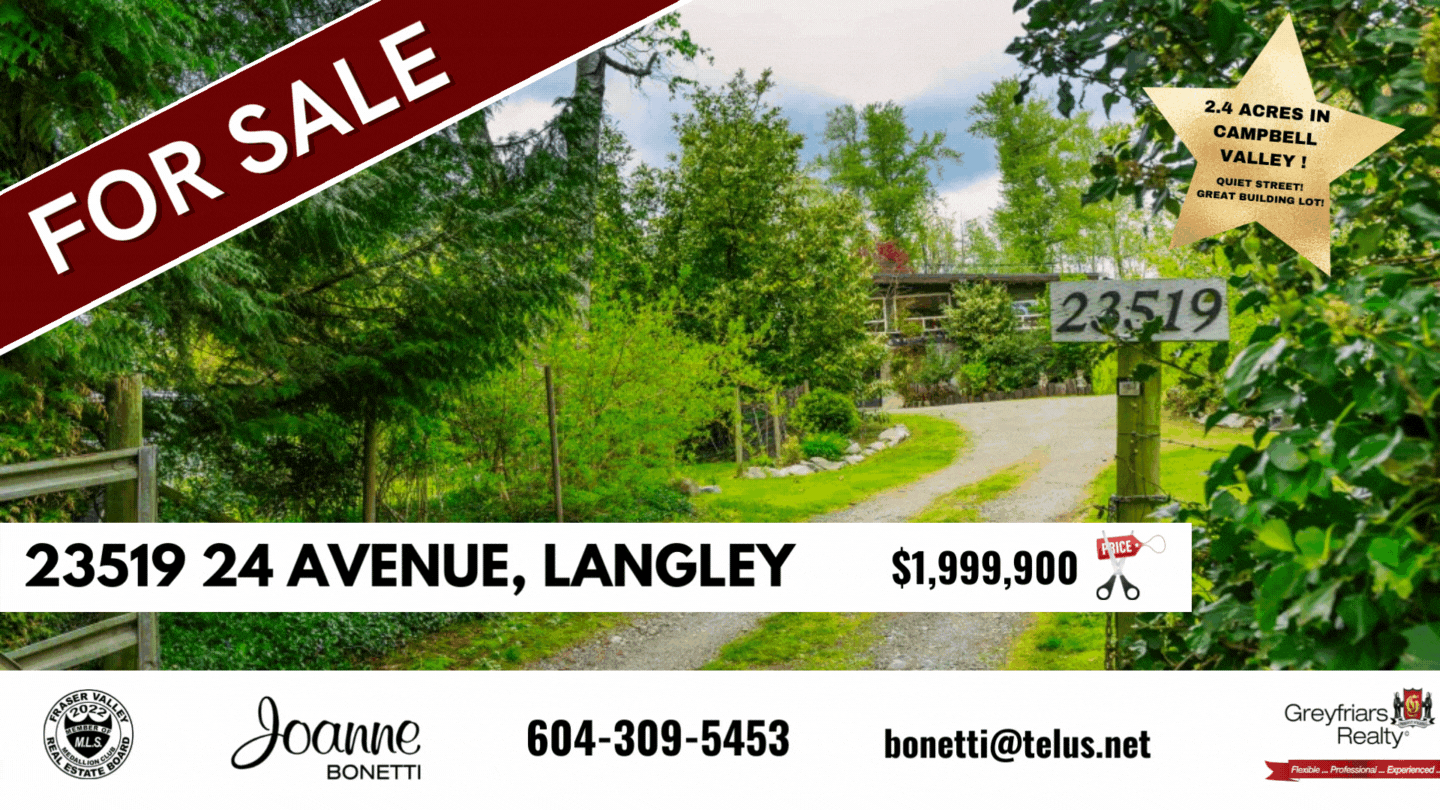 ---



---

---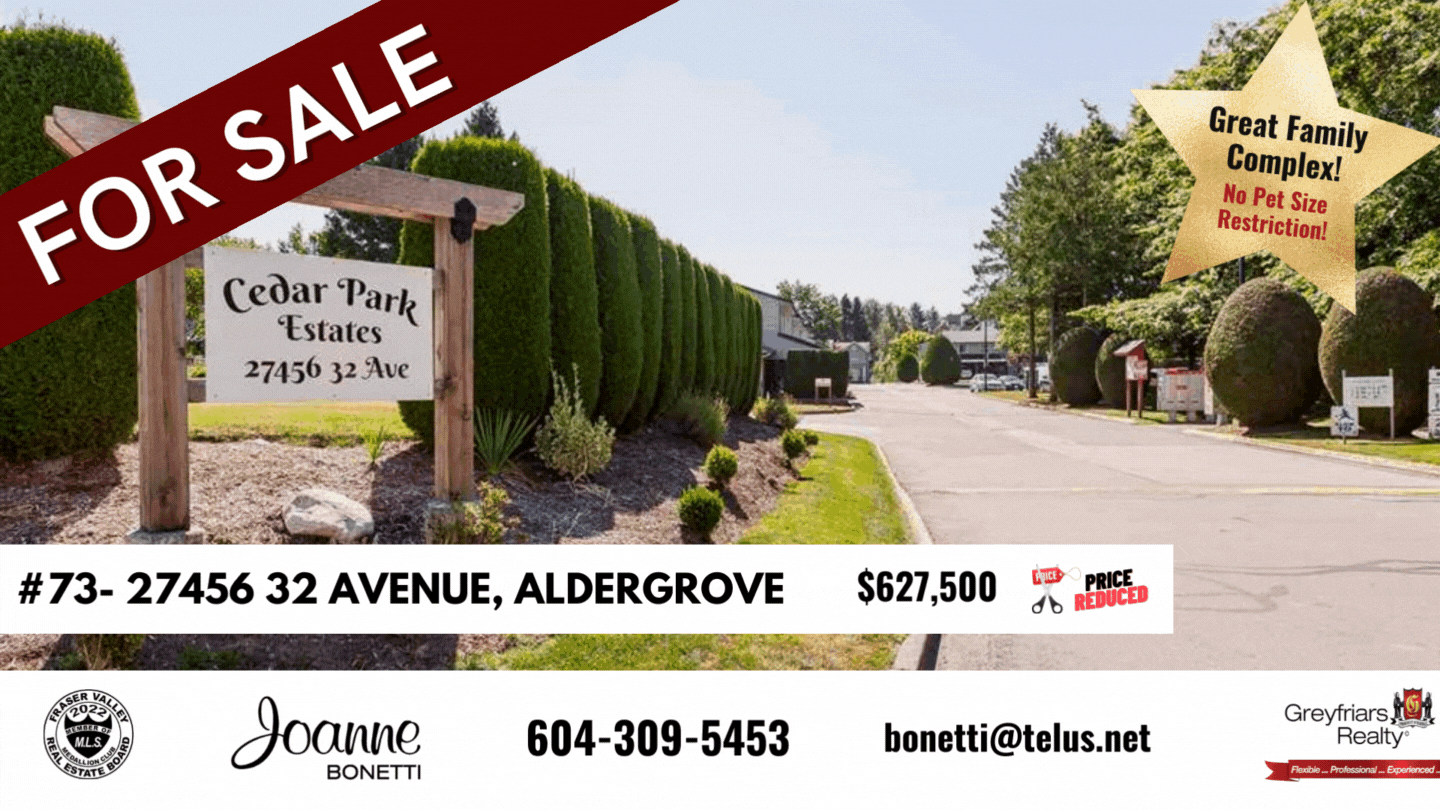 ---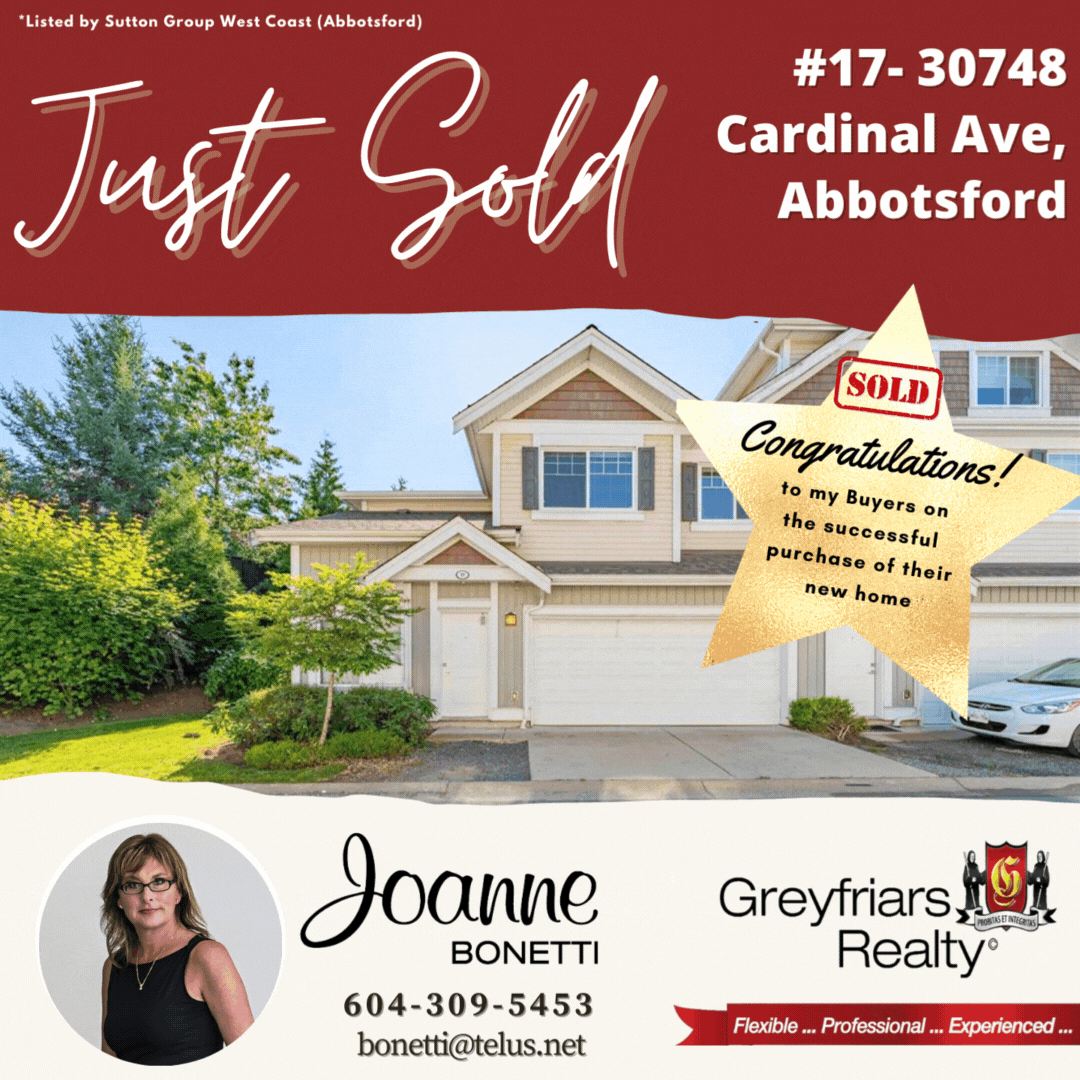 ---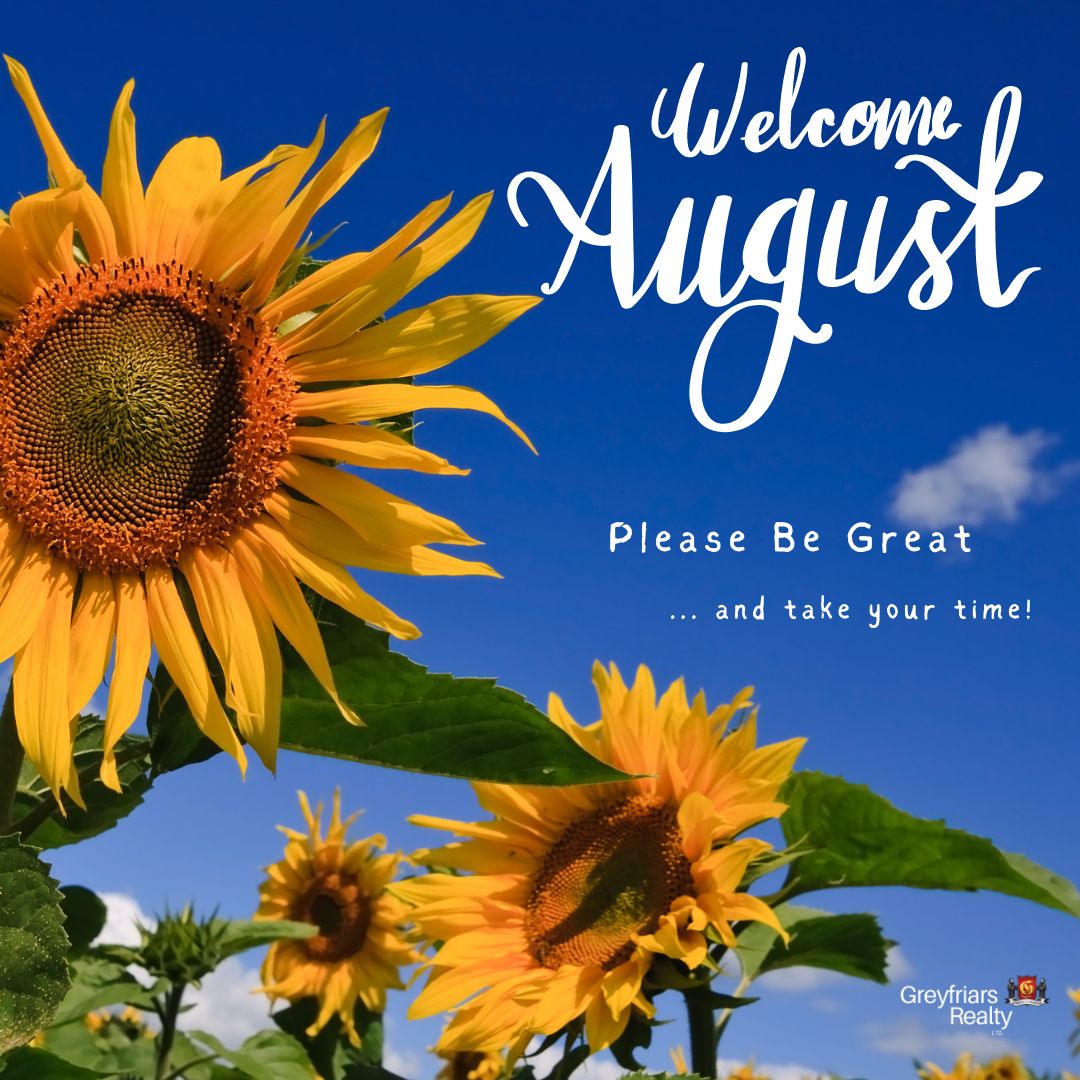 ---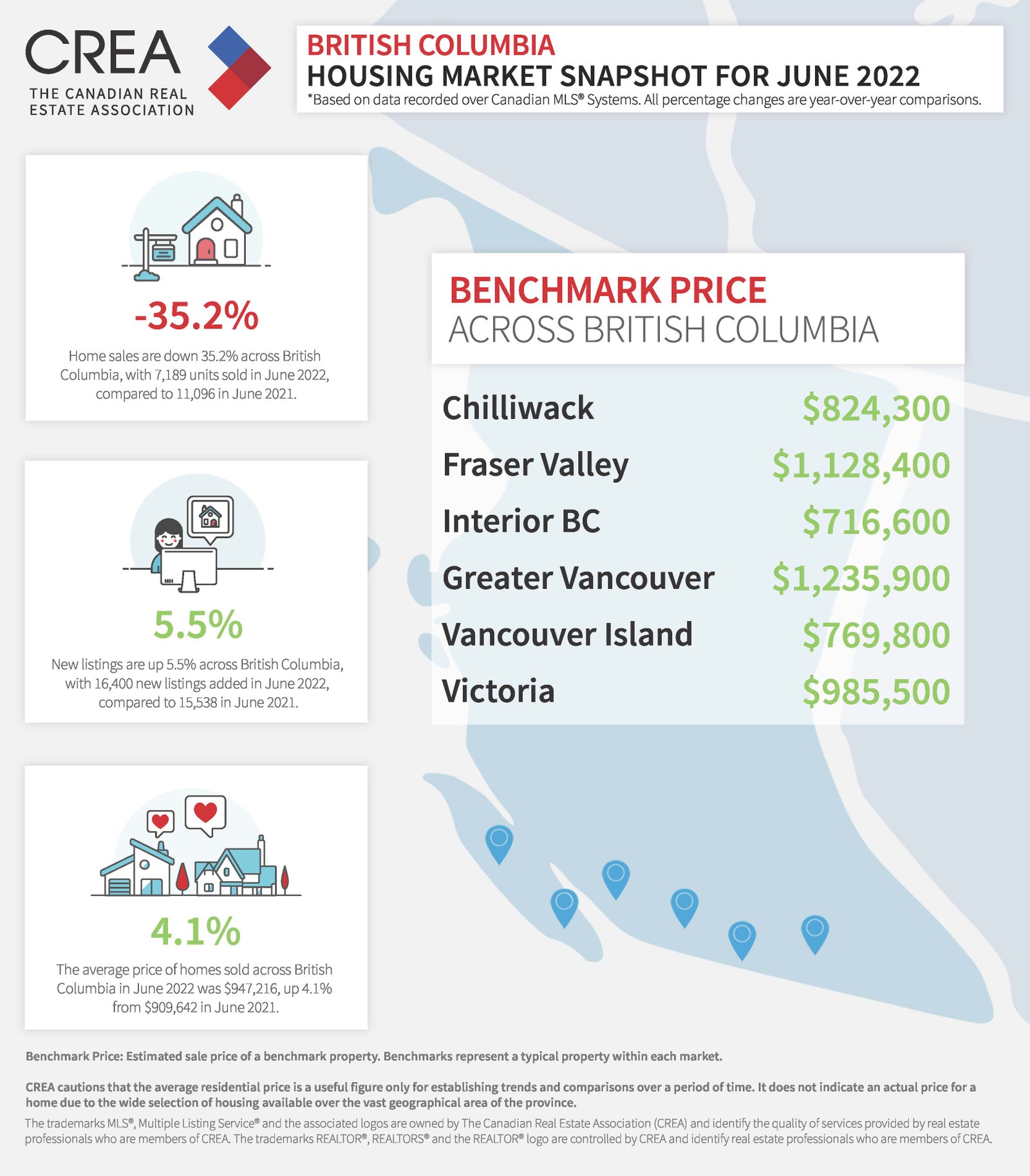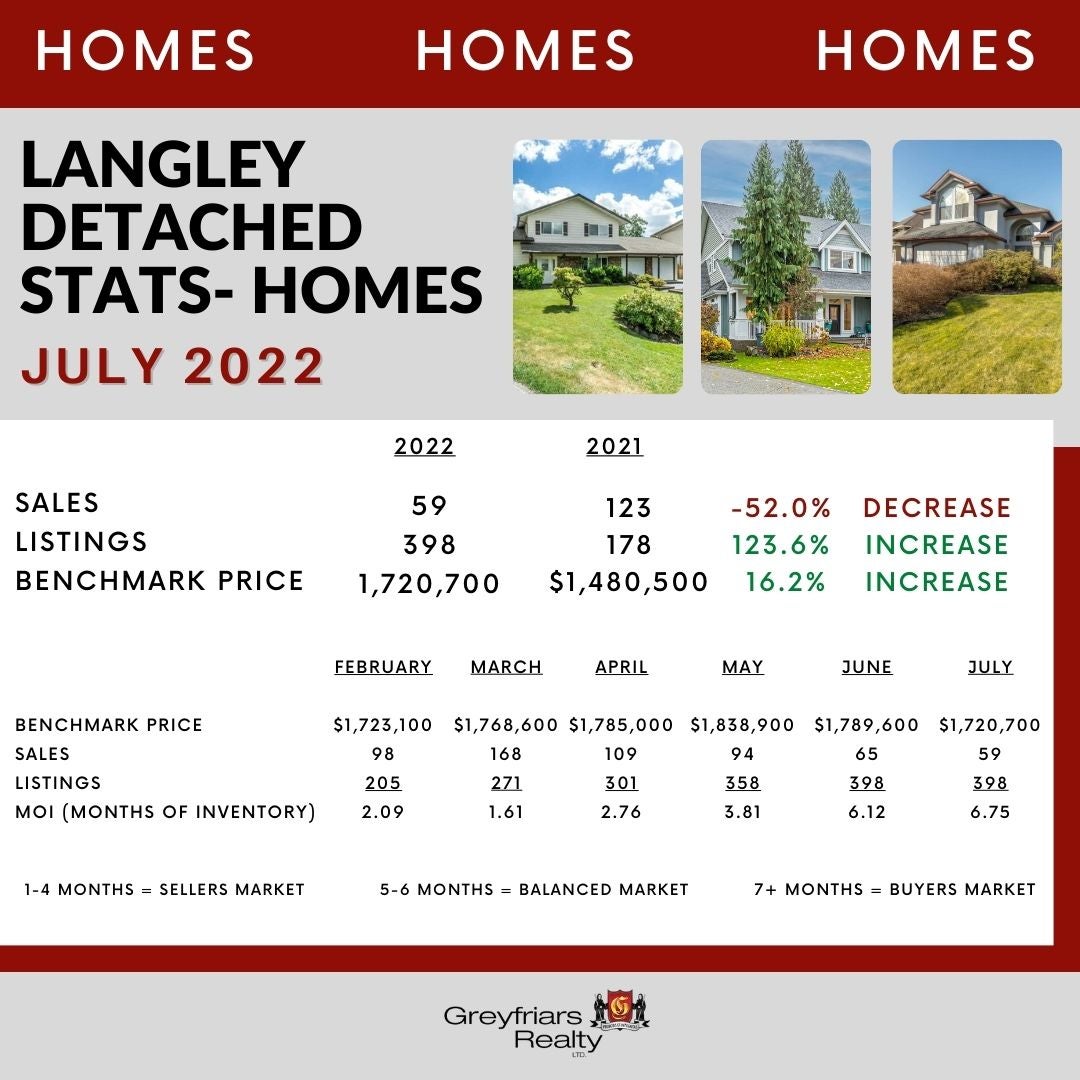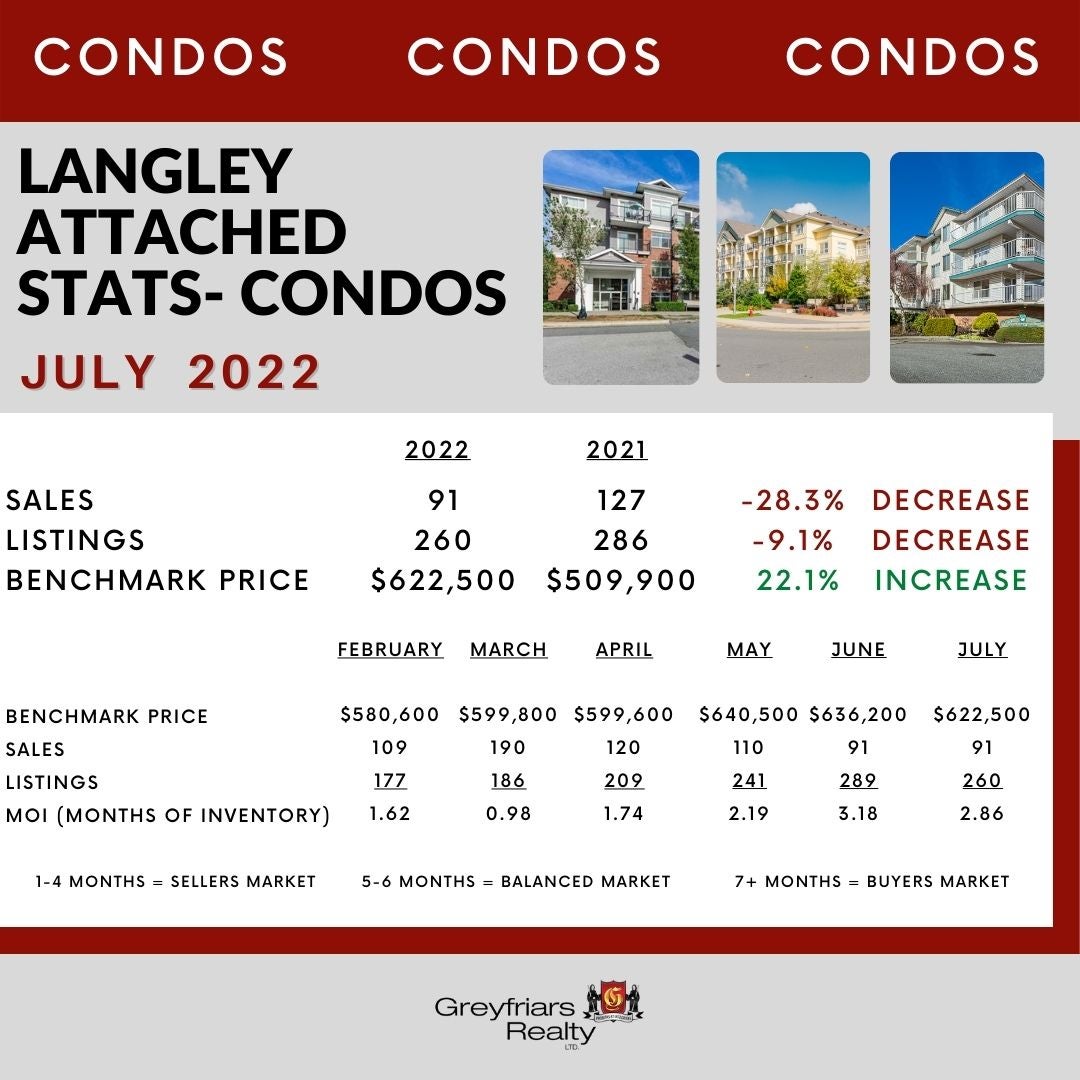 ---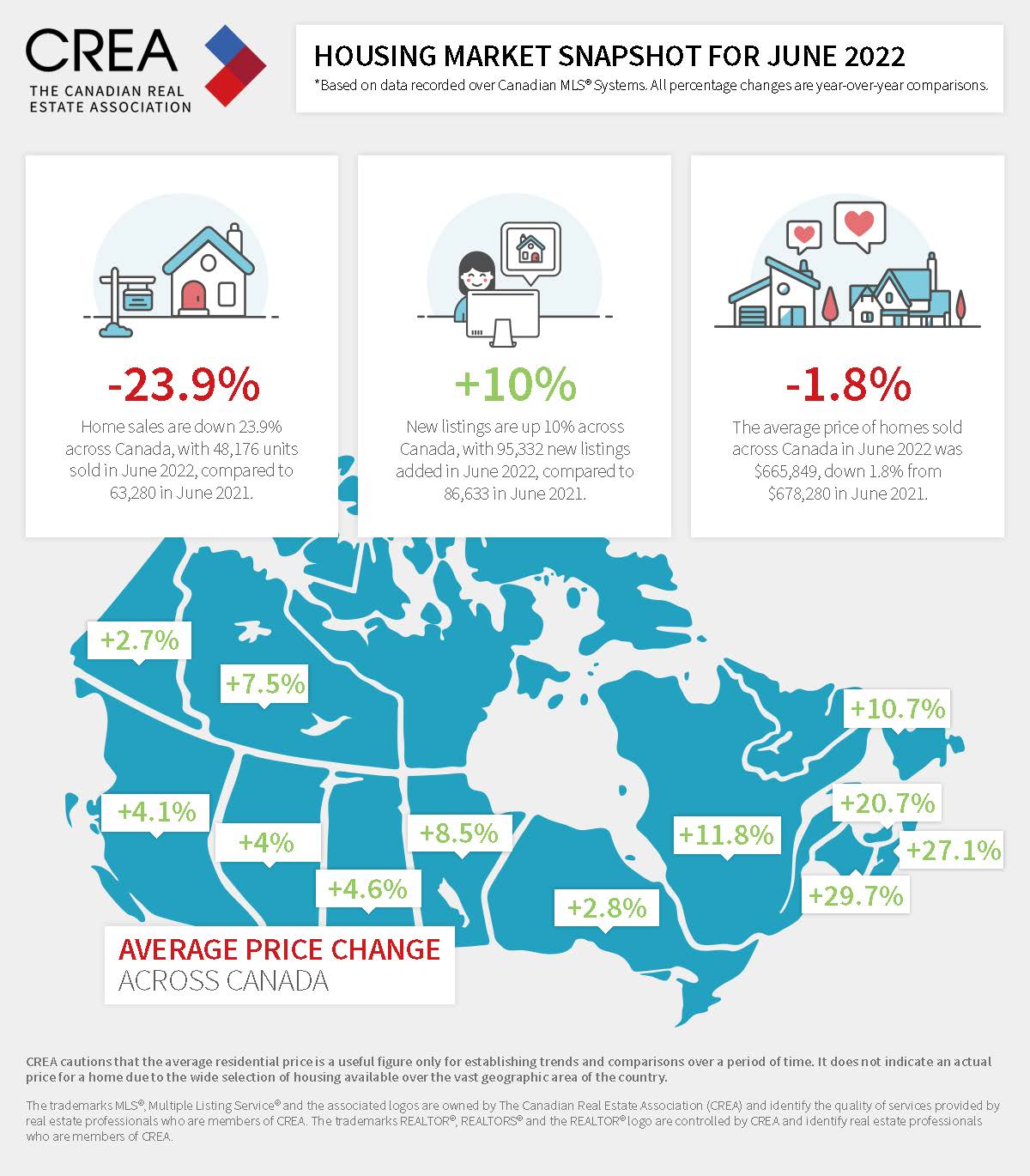 ---
---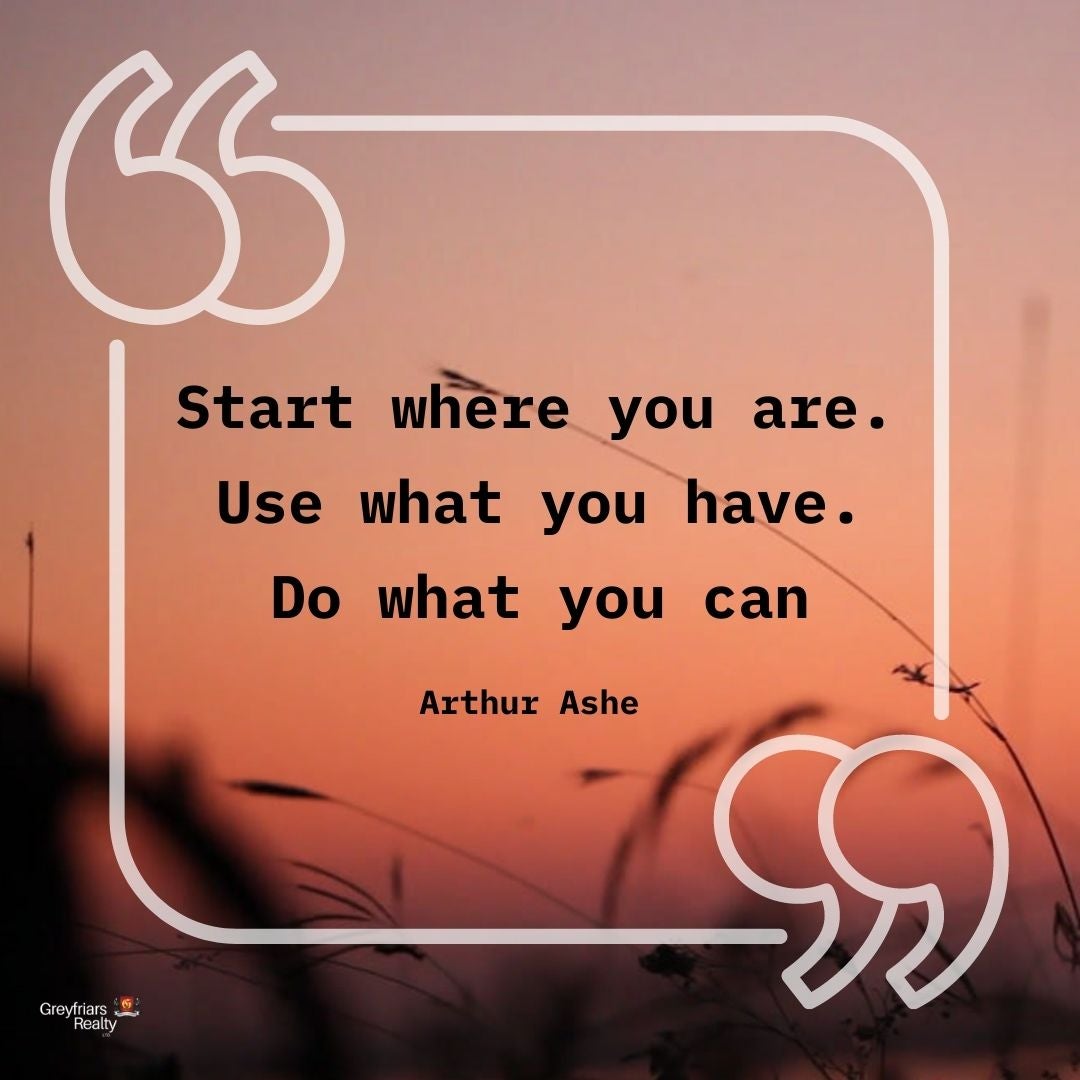 ---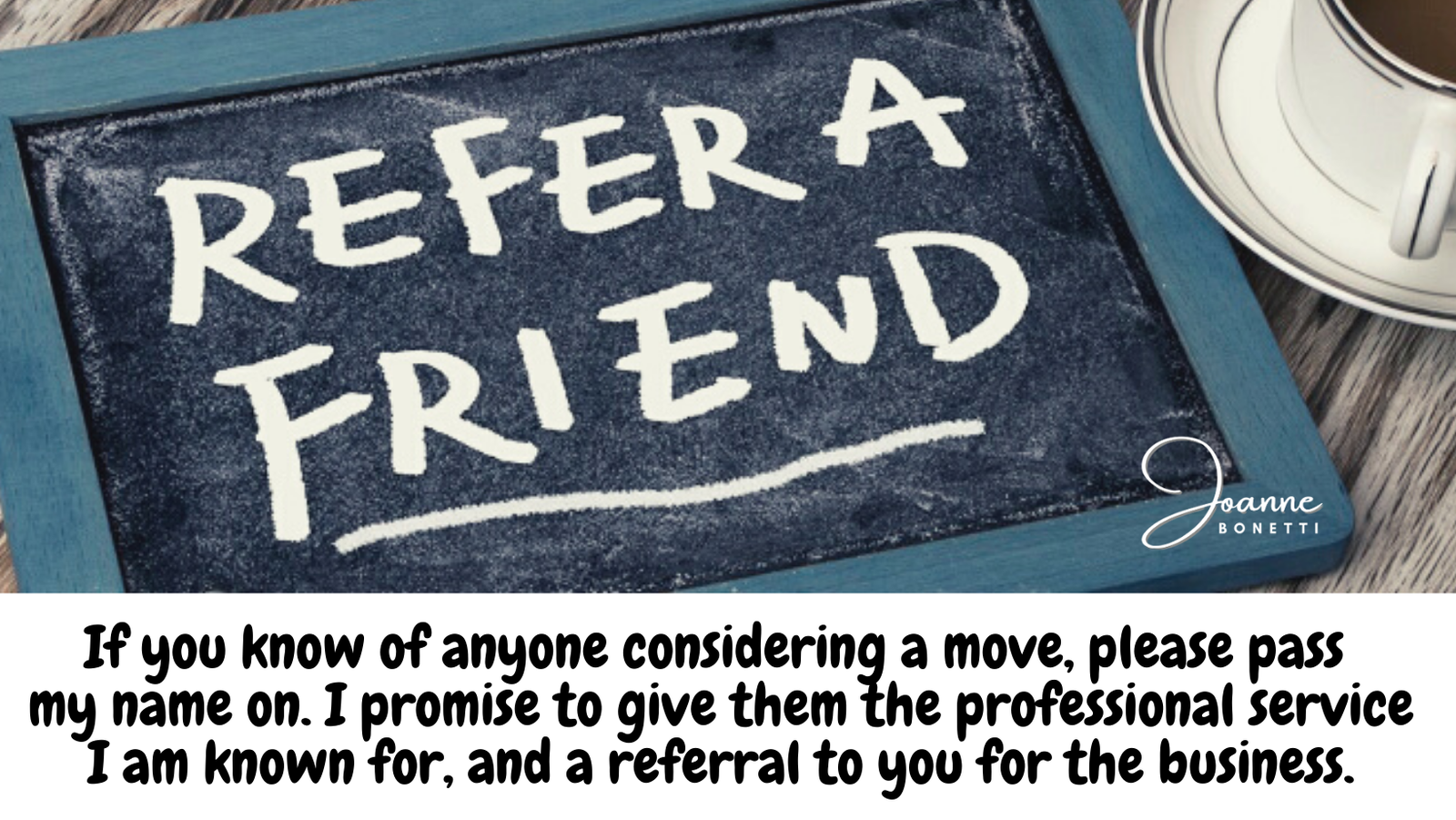 ---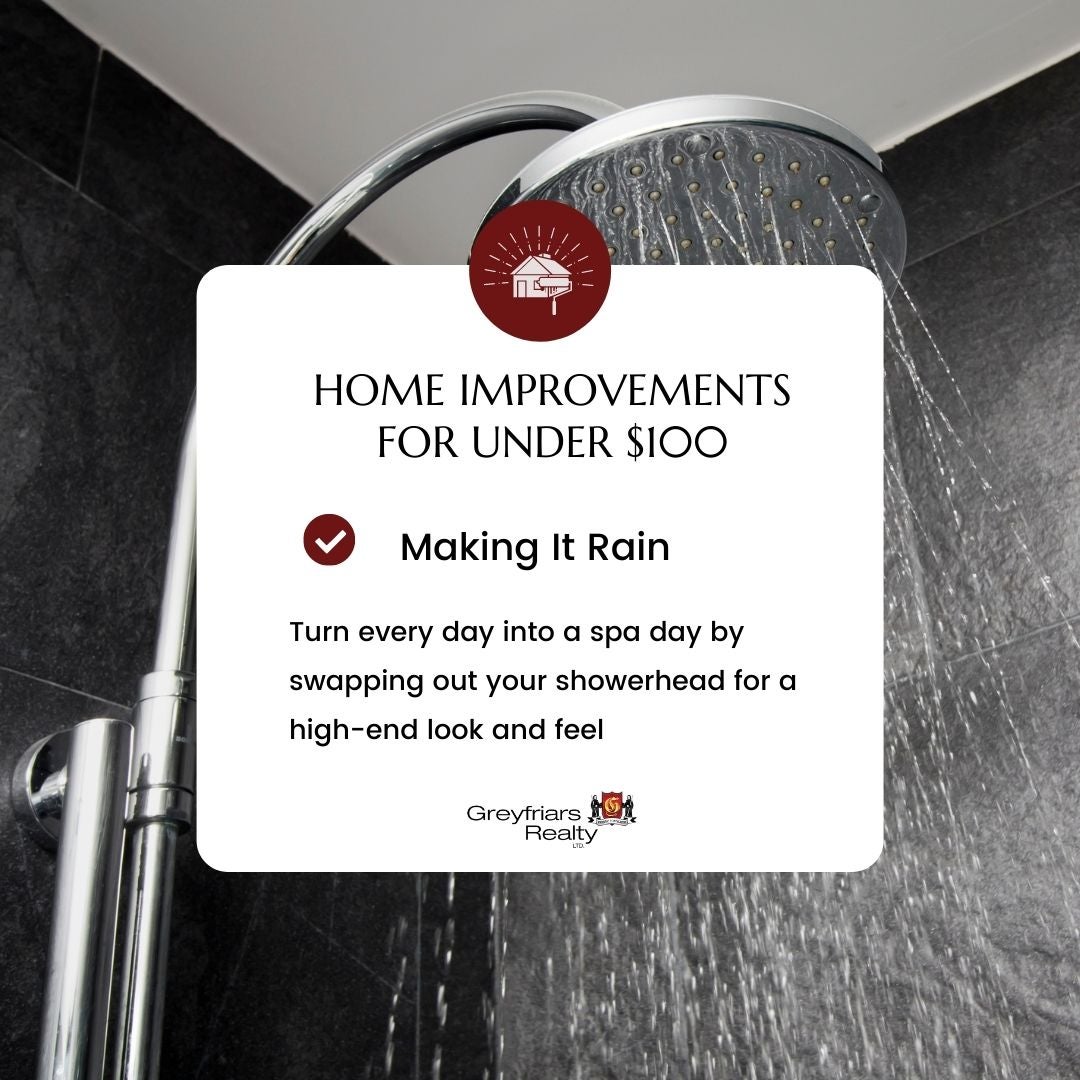 ---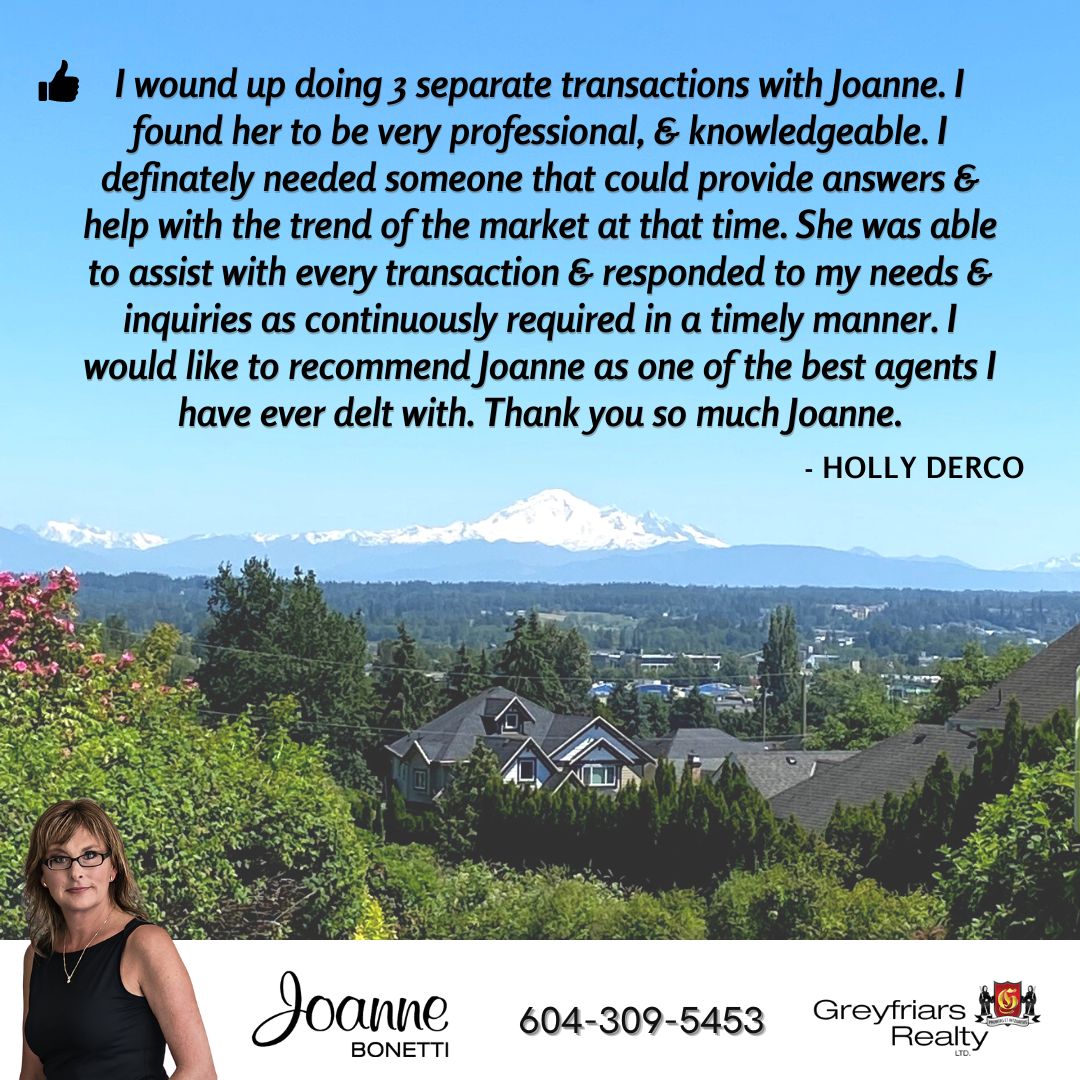 ---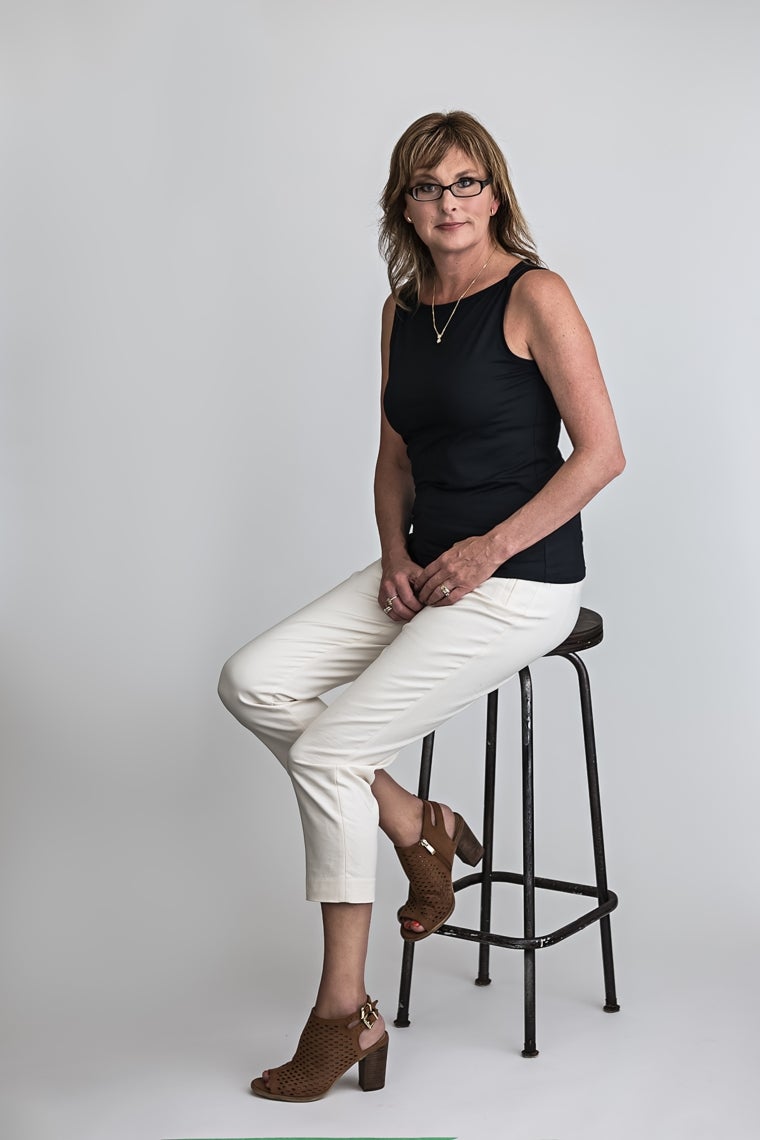 My Story
I love my Career as a Real Estate Professional.
Born and raised in Langley, I chose to specialize in this area.
I have watched Langley transform into what it is today.
Growing up I was a member of Otter 4-H Lamb Chop, Langley
Pony Club, Langley United Soccer and the gymnastics club.
I graduated from DW Poppy Secondary. I still enjoy an active
lifestyle and frequently run around Strawberry Hills with our
family dog. Family is very important to me and one of the reasons.
I chose Real Estate as a career. With the flexible hours and the
ability to work from home, it becomes a lifestyle, rather than a job.
I believe in specializing in one area. If I have a client moving to 
another area, I am always happy to get them in contact with a
trusted agent who specializes in THAT area.
Having lived in Langley
 my entire life, I am familiar with all the changes taking place. I joke
with my clients "Ask me anything !" Where the schools are, the best
commuter routes, which areas are more popular, best shopping,
entertainment and the new developments coming up. 
I live on acreage,
and I have a number of clients moving east and getting into small
acreages. Being on a drilled well and septic field can be quite
intimidating. I have contacts in those areas, I can help them
understand and be comfortable with the transition.
Langley is a great place to live, and I would be more than happy
to show you some fantastic places. 
A big Thank you to all my clients,
friends, and family for your continued support.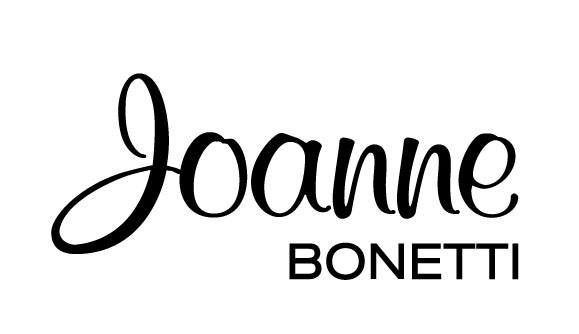 Proud Supporter of the BC Cancer Foundation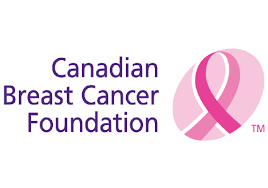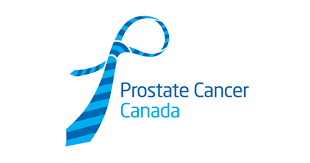 ---