Fraser Valley home sales continued to soar in November further depleting
supply
Dec 2, 2021
SURREY, BC– Robust demand for Fraser Valley real estate continued in November, with the Fraser Valley Real Estate Board (FVREB) recording the region's second-highest volume of sales of all property types for the month – second only to November 2020.
In November, the FVREB processed 1,972 sales of all property types on its Multiple Listing Service® (MLS®), a decrease of 9.2 per cent compared to the 2,173 sales in November of last year, and a 1.8 per cent increase month-over-month compared to the 1,938 sales in October.
The Board received 2,096 new listings in November, a 4.2 per cent decrease compared to October's intake and a decrease of 5.5 per cent compared to the 2,217 new listings received during the same month last year. The 10-year average for November new listings is 1,948, so last month finished slightly above normal levels.
Larry Anderson, President of the Board, said, "Lack of supply continues to be the biggest factor impacting the market. To see sales increase from October to November, even slightly, is unusual. Typically, as the weather changes and the holiday season approaches, we see sales start to decline, but not this year.
"This is not an easy market. Buyers and sellers alike are relying on the experience and skill of their REALTOR® to help them navigate a lack of supply, multiple offer situations, and very fast turnaround times."
November finished with 3,048 active listings, a decrease of 11.6 per cent compared to October and a decrease of 47.9 per cent year-over-year, and an 11.6 per cent decrease compared to last month. In a typical November market, inventory levels in the Fraser Valley would be more than double.
Baldev Gill, Chief Executive Officer of the Board said, "We're seeing a number of factors at play, including historically low interest rates fueling purchases, with buyers aware that rates are likely to increase next year.
"Our province has seen a strong economic recovery in most sectors through this pandemic, and this strength bolsters home purchasing decisions."
For the Fraser Valley region, the average number of days to sell an apartment in November was 24 days, and 16 days for townhomes. Single family detached homes remained on market for an average of 24 days before selling.


MLS® HPI Benchmark Price Activity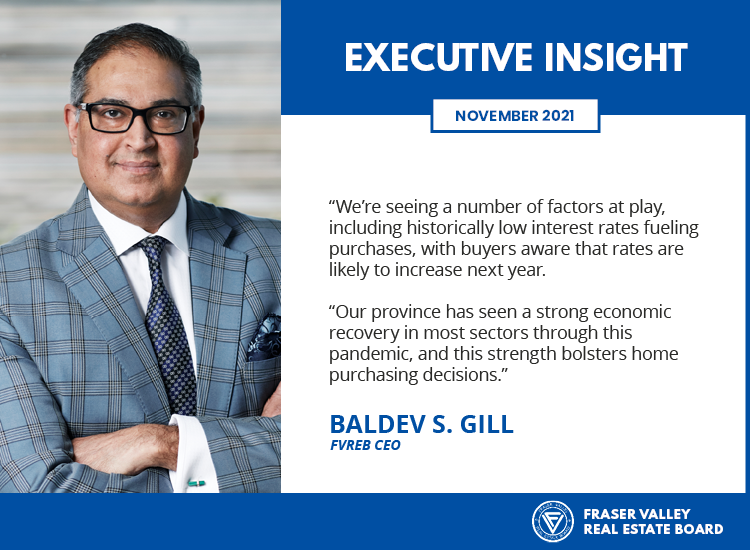 •
Single Family Detached

: At $1,448,000 the Benchmark price for a single family detached home in the Fraser Valley increased 3.7 per cent compared to October and, increased 36.4 per cent compared to November 2020.
•
Townhomes

: At $740,100, the Benchmark price for a townhome in the Fraser Valley increased 2.7 per cent compared to October and increased 29.8 per cent compared to November 2020.
•
Apartments

: At $530,400, the Benchmark price for apartments/condos in the Fraser Valley increased by 3.2 percent compared to October and increased 21.7 per cent compared to November 2020



To view the complete package:           

         
---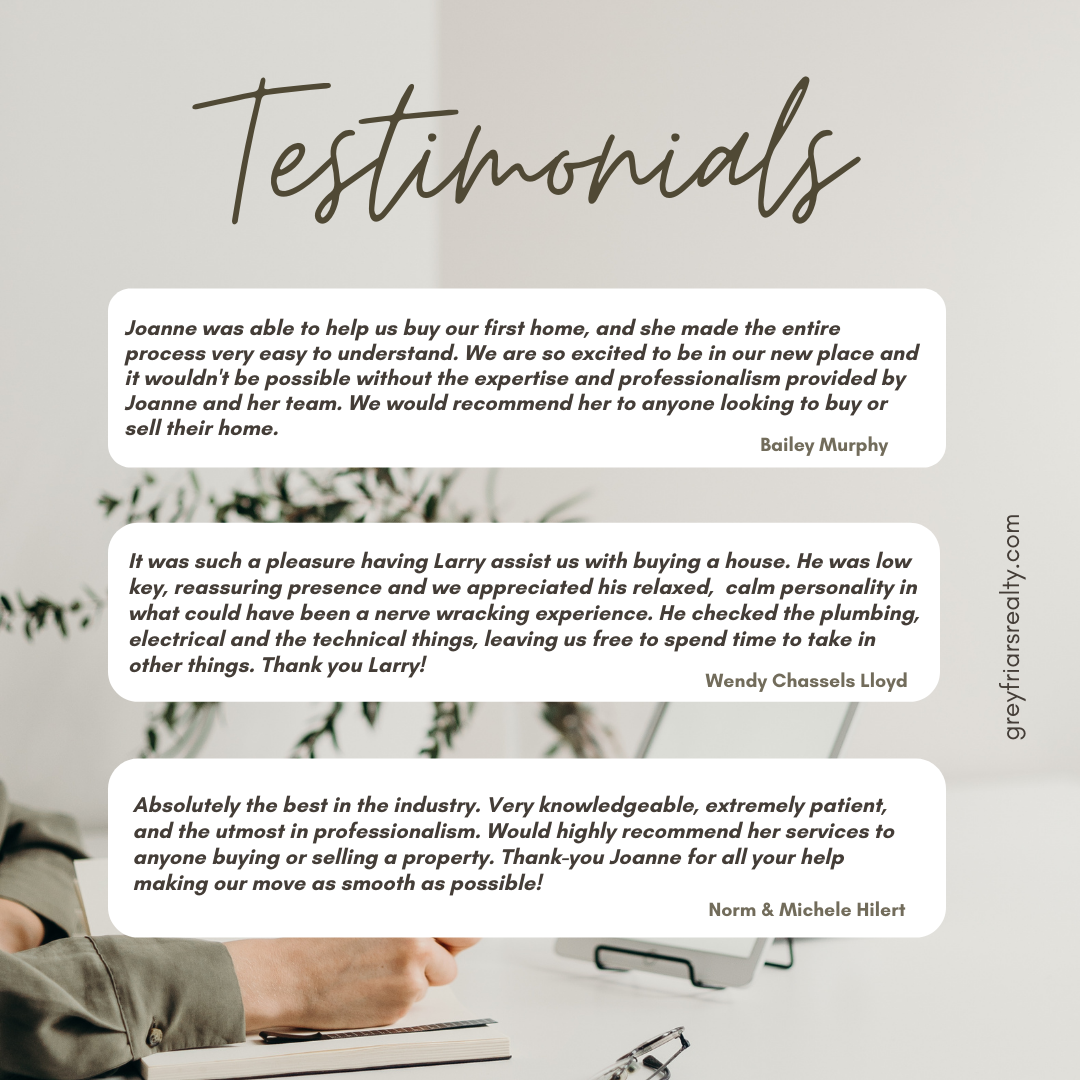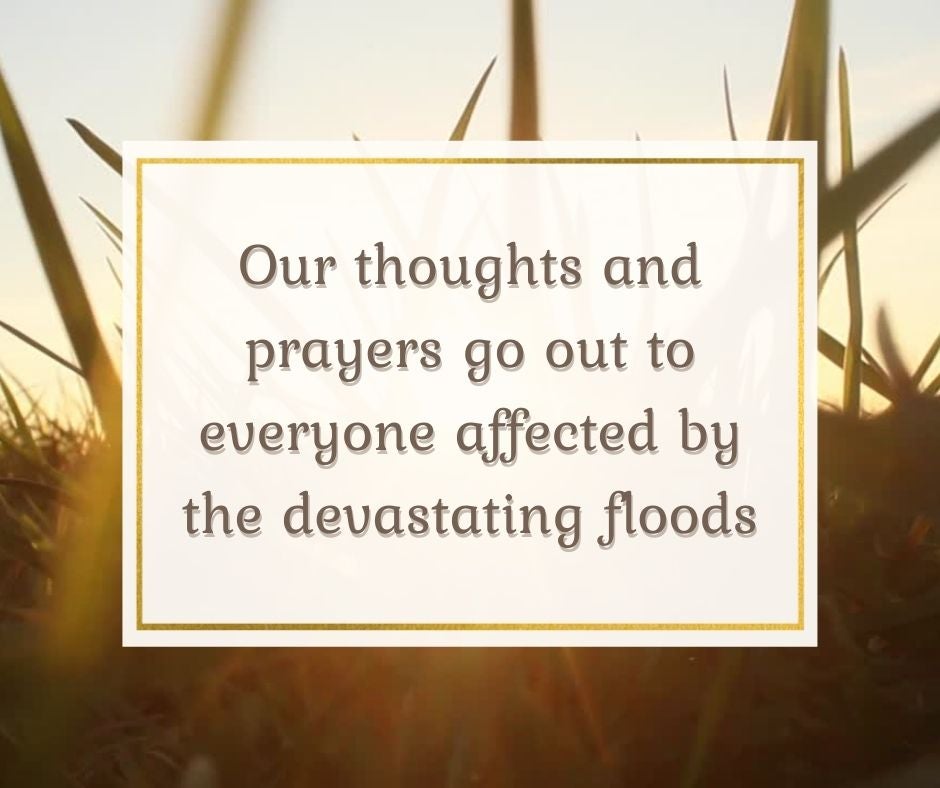 ---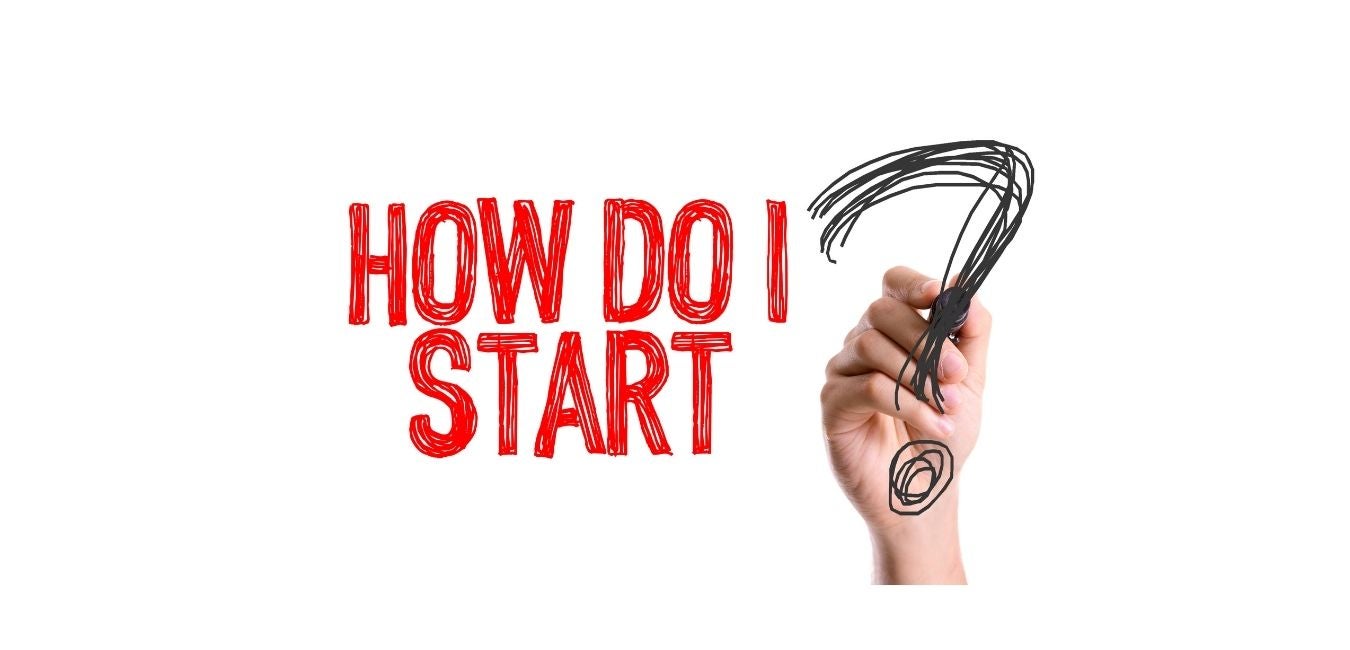 Start the Home Selling Process in December
If you're thinking about selling in the spring, don't wait until the new year to start planning. In fact, you'll save yourself a lot of work and get ahead of the game if you start planning now.
What's that old saying? The early bird gets the worm! In this case, by starting the process this month, you'll be in excellent shape when you're ready to list in the spring.
Here are just a few examples of what you can do in December to get the process started: 
• Walk your property and note any maintenance issues that need attention. 
• Decide which items to stow or sell to declutter your home. 
• Determine what improvements you'll need to make in order for your home to look great to buyers (i.e. painting.) 
• Find out approximately how much your property will likely sell for in the spring market. 
• Clarify the kind of new home you'd like to move into, including ideal neighbourhoods. 
• Look into your financing options, so you'll know the price range you'll be shopping within. • Connect with any professionals you may need, such as contractors, a mover, and a real estate lawyer. 
• Take advantage of any December shopping deals for products you may need, such as home improvement project materials, packing supplies, etc. As you can see, the more prepared you are this month, the more stress-free and successful the home selling process will be for you in the spring. 
And one more tip:
give us a call to get the conversation started about selling your home in the new year. It's coming fast!
---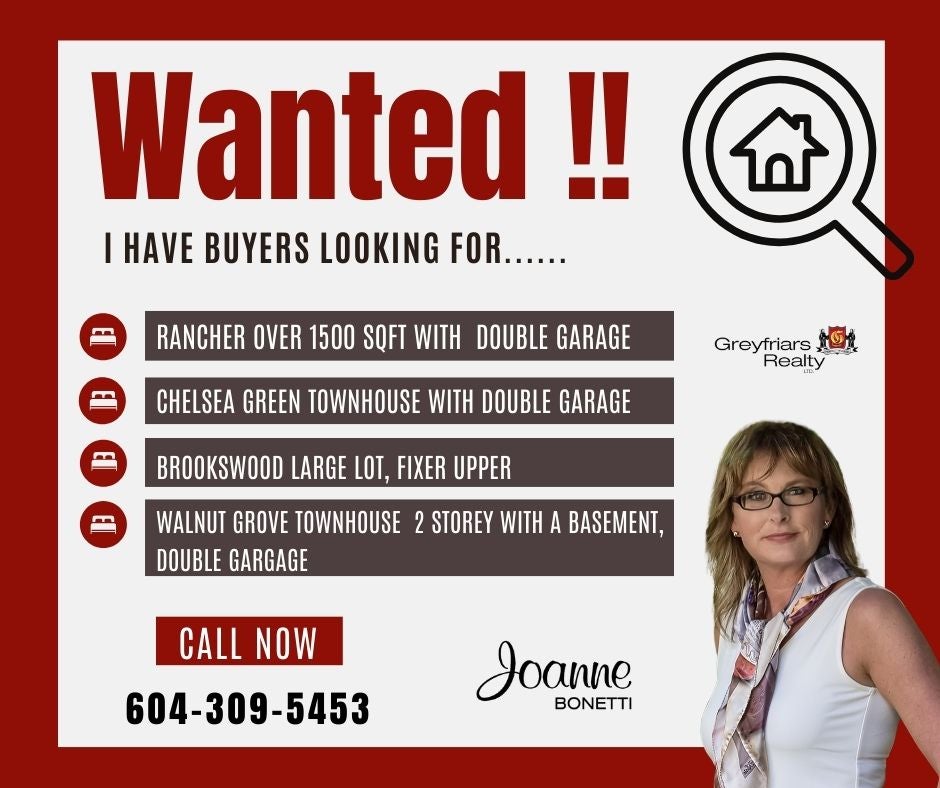 ---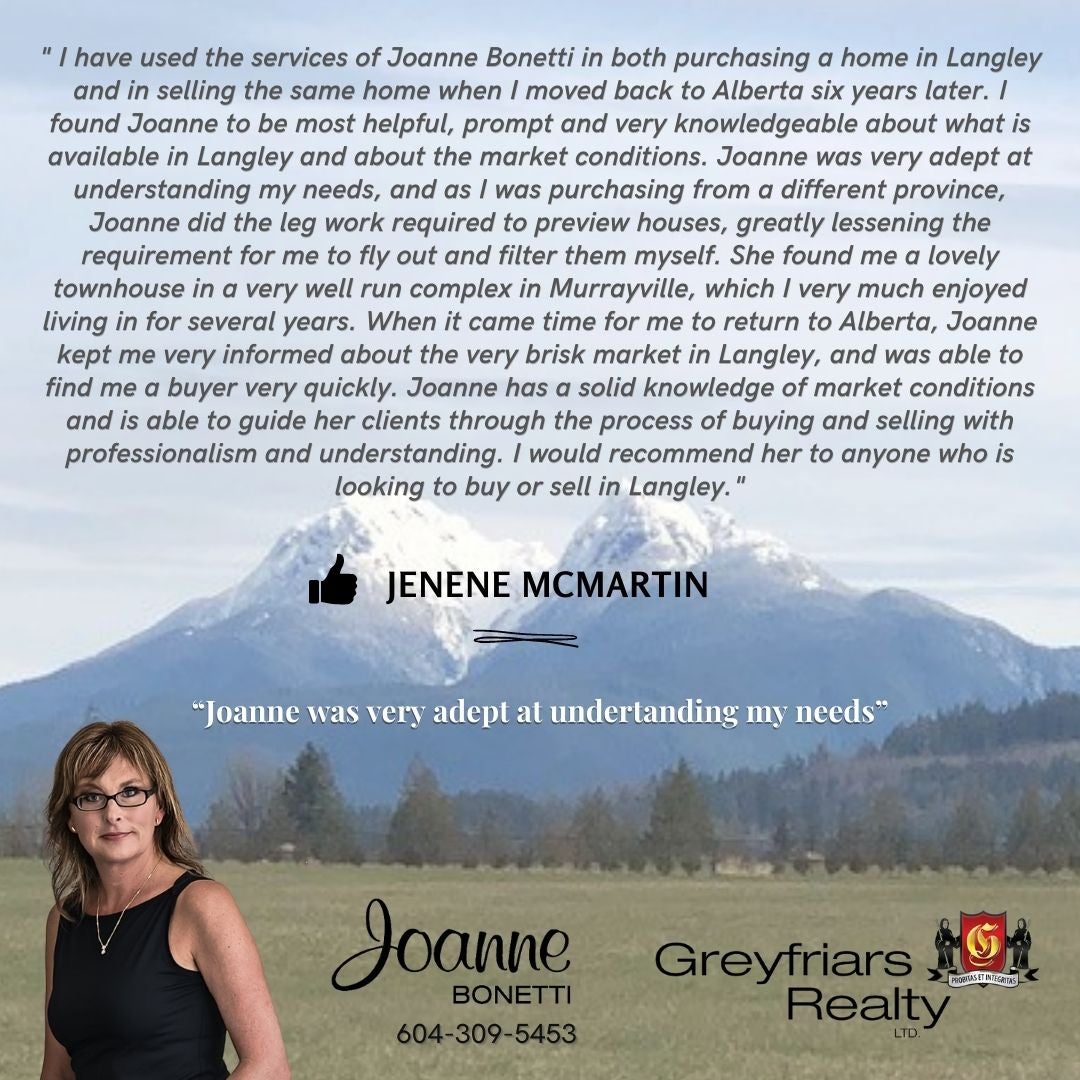 ---
---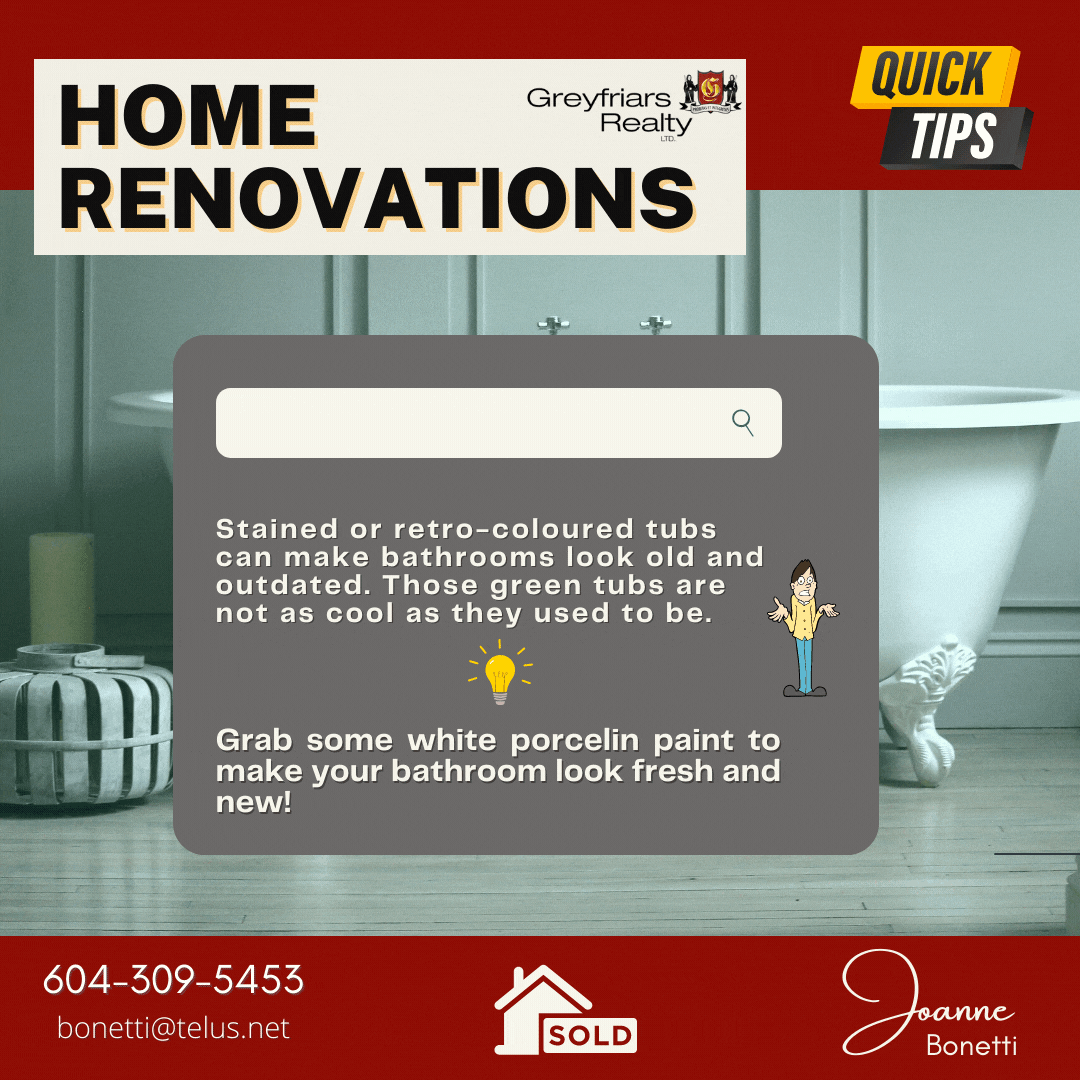 ---
Recent Blog Entries
(Nov 12, 2021)
(Oct 27, 2021)
(Oct 20, 2021)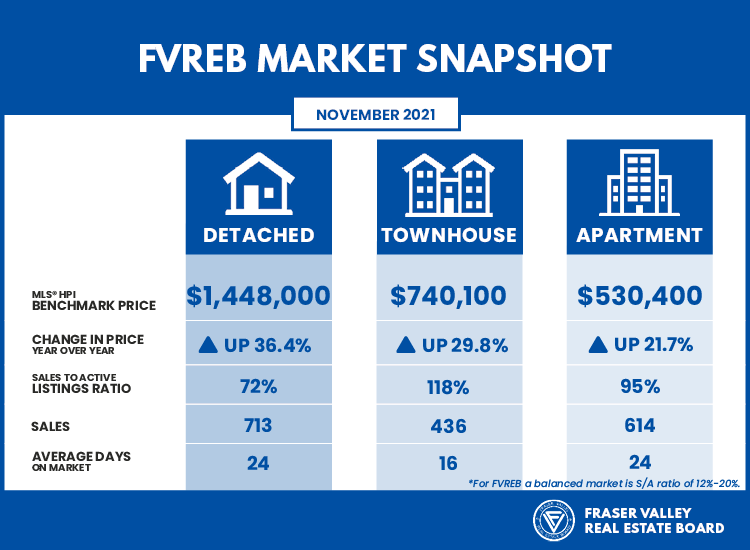 ---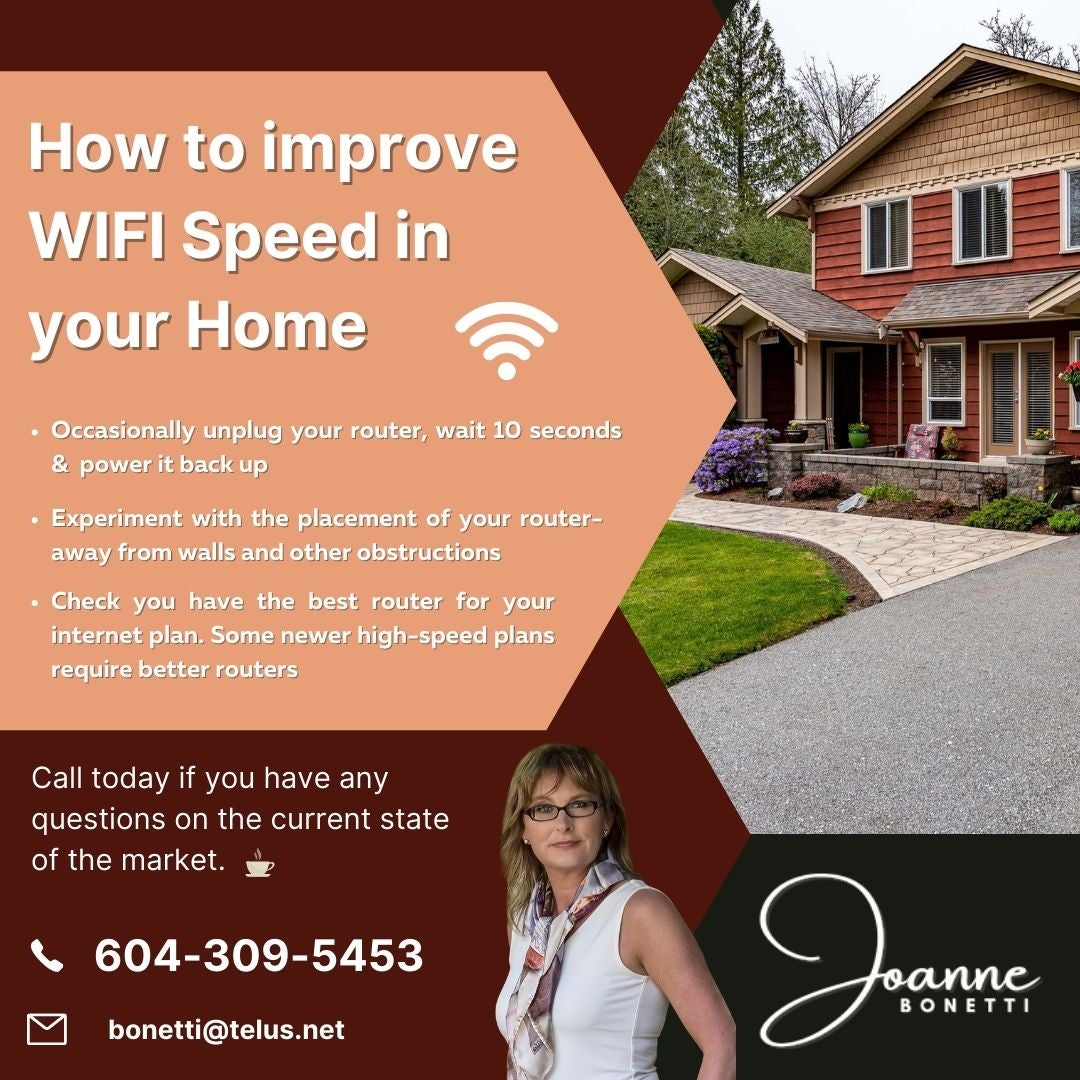 ---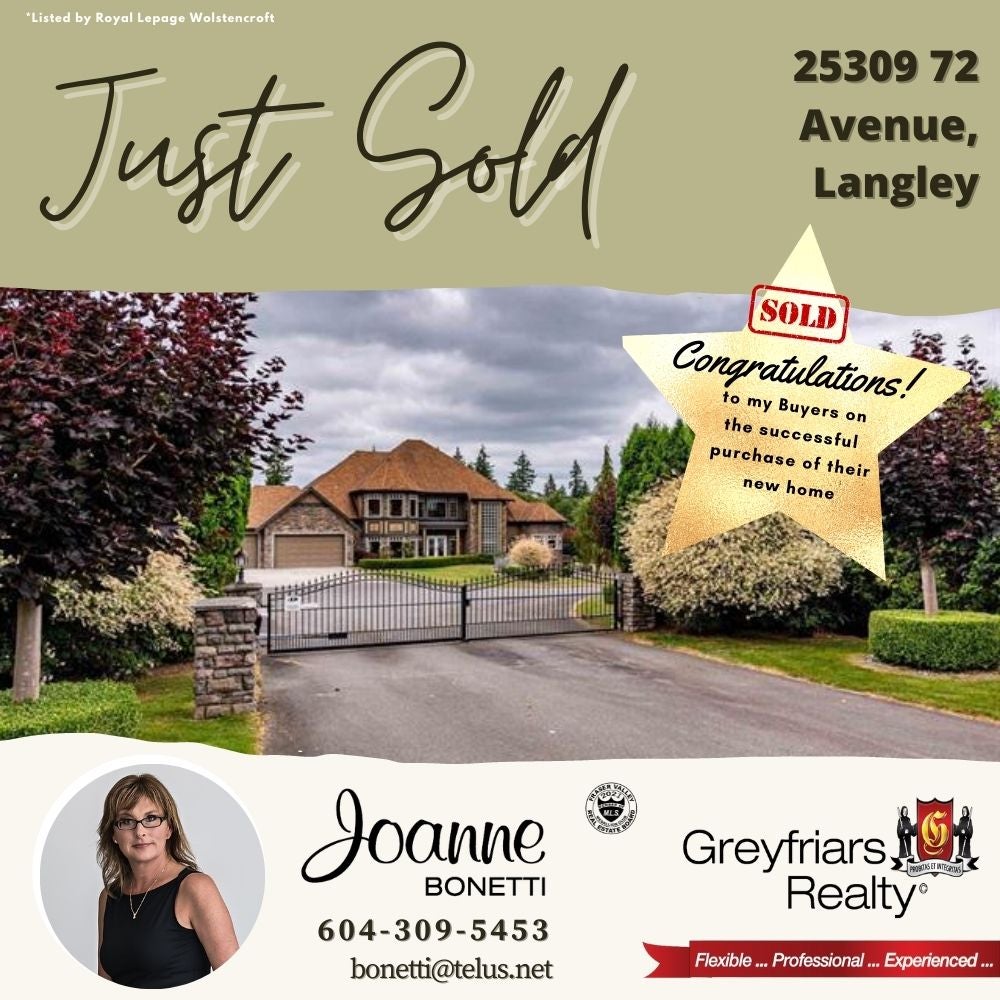 ---
---


 
---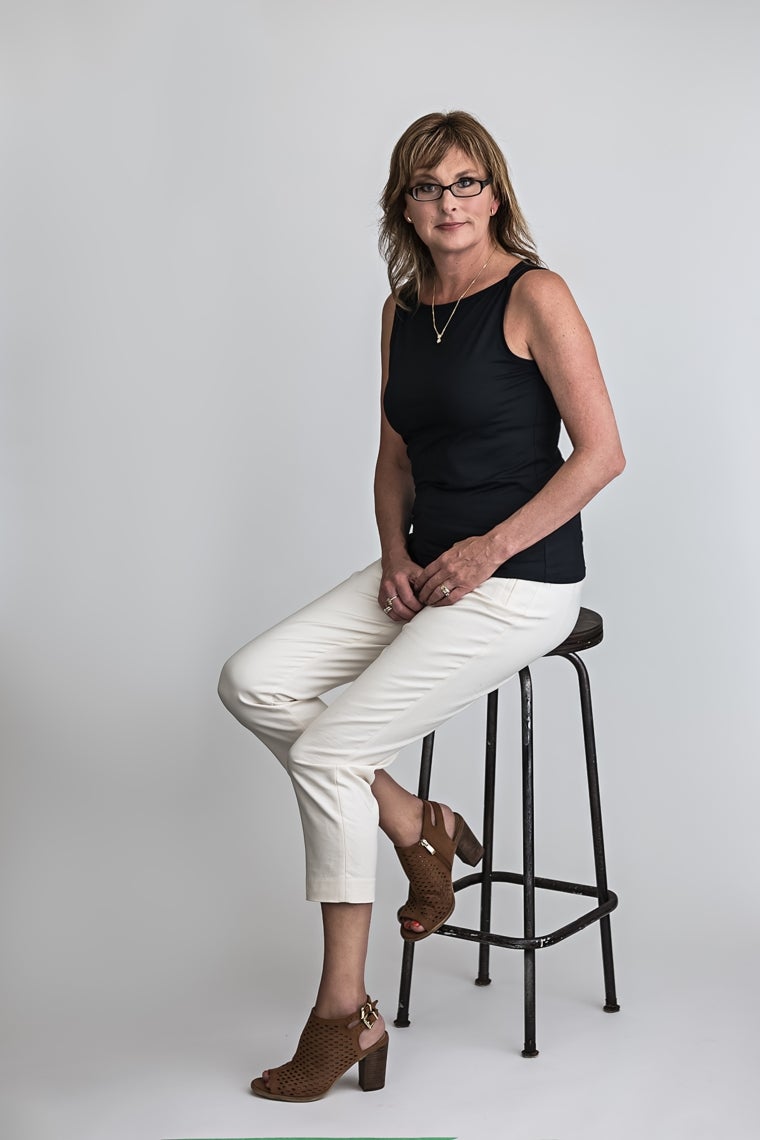 My Story
I love my Career as a Real Estate Professional.
Born and raised in Langley, I chose to specialize in this area.
I have watched Langley transform into what it is today.
Growing up I was a member of Otter 4-H Lamb Chop, Langley
Pony Club, Langley United Soccer and the gymnastics club.
I graduated from DW Poppy Secondary. I still enjoy an active
lifestyle and frequently run around Strawberry Hills with our
family dog. Family is very important to me and one of the reasons.
I chose Real Estate as a career. With the flexible hours and the
ability to work from home, it becomes a lifestyle, rather than a job.
I believe in specializing in one area. If I have a client moving to 
another area, I am always happy to get them in contact with a
trusted agent who specializes in THAT area.
Having lived in Langley
 my entire life, I am familiar with all the changes taking place. I joke
with my clients "Ask me anything !" Where the schools are, the best
commuter routes, which areas are more popular, best shopping,
entertainment and the new developments coming up. 
I live on acreage,
and I have a number of clients moving east and getting into small
acreages. Being on a drilled well and septic field can be quite
intimidating. I have contacts in those areas, I can help them
understand and be comfortable with the transition.
Langley is a great place to live, and I would be more than happy
to show you some fantastic places. 
A big Thank you to all my clients,
friends, and family for your continued support.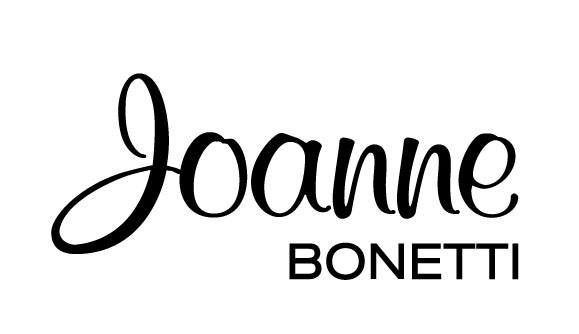 Proud Supporter of the BC Cancer Foundation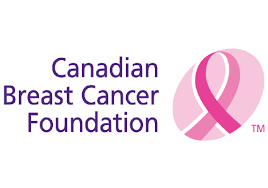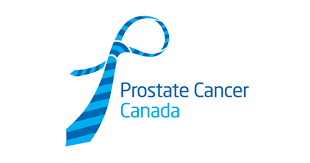 ---