Fraser Valley housing market signals further settling as sales continue to stall in response to interest rate rises 


Sep 2, 2022
SURREY, BC – Robust active listings and relative steady sales activity continued to bring balance to the Fraser Valley real estate market in August. The past several months of rising inventory combined with a slowing trend in sales has also seen benchmark prices return to levels not seen since last year.
In August, the Fraser Valley Real Estate Board (FVREB) processed 1,017 sales on its Multiple Listing Service® (MLS®), an increase of 2.4 per cent compared to last month and a 51.3 per cent decrease compared to this time last year.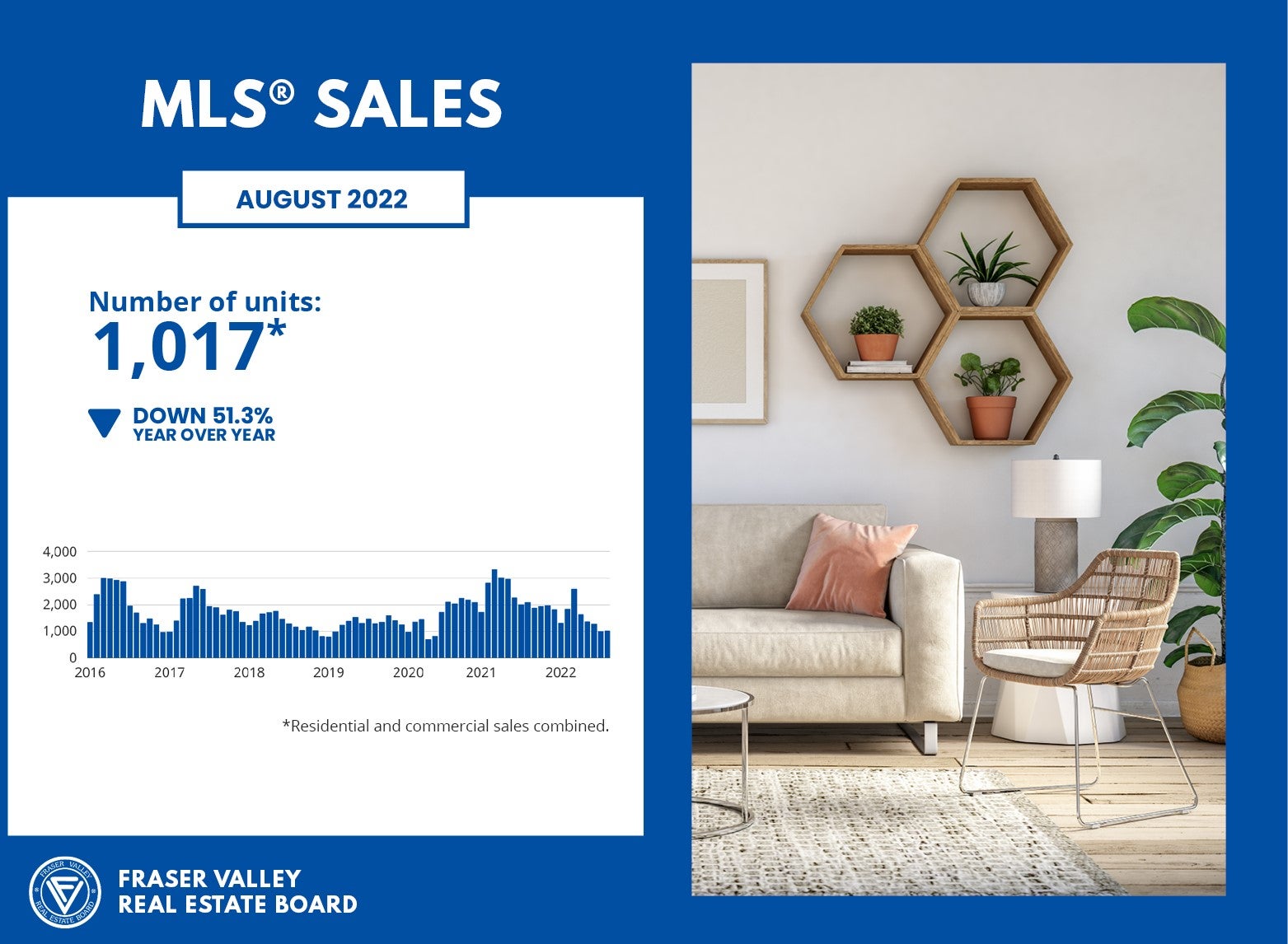 The Board received 2,045 new listings in August, a decrease of 14.3 per cent compared to July, and only 2.9 per cent less than August 2021. The month ended with a total active inventory of 5,871, a decrease of 8.5 per cent from last month but up by 44 percent compared to August 2021. Once again August saw a balanced market in the Fraser Valley with an overall sales-to-active ratio of 17 per cent (the market is considered balanced when the sales-to-active ratio is between 12 per cent and 20 per cent).
"For the past three months we've seen the local market return to a more balanced state," said Board President, Sandra Benz. "With the Fraser Valley continuing to settle after months of record sales and prices, we expect to see more activity this coming fall as buyers look to capitalize on the region's reputation for providing greater value for the real estate dollar."
Benchmark prices continued to fall across all property categories, bringing them in relative line with prices from December 2021 and eating into year-over year gains. 

Across the Fraser Valley in July, the average number of days to sell a single-family detached home was 24 and a townhome was 19 days. Apartments took, on average, 21 days to sell. 
"With possible further hikes in interest rates this fall, homebuyers need to augment their decisions with critical advice and guidance," said Baldev Gill, Board CEO. "Along with other professionals such as mortgage brokers and lawyers, Fraser Valley REALTORS® are a vital part of the team advising buyers and sellers on market realities and identifying potential opportunities that align with their objectives."
Across the Fraser Valley in August, the average number of days to sell a single-family detached home increased to 33 and for townhomes to 26 days. Apartments took, on average, 25 days to sell.
MLS® HPI Benchmark Price Activity
Single Family Detached:

 At $1,513,500, the Benchmark price for an FVREB single-family detached home decreased 5.1 per cent compared to July 2022 and increased 9.8 per cent compared to August 2021.
Townhomes: 

 At $841,900, the Benchmark price for an FVREB townhome decreased 3.9 per cent compared to July 2022 and increased 16.1 per cent compared to August 2021.
Apartments: 

 At $542,000 the Benchmark price for an FVREB apartment/condo decreased 2.1 per cent compared to July 2022 and increased 18.4 per cent compared to August 2021.






To view the complete package:
---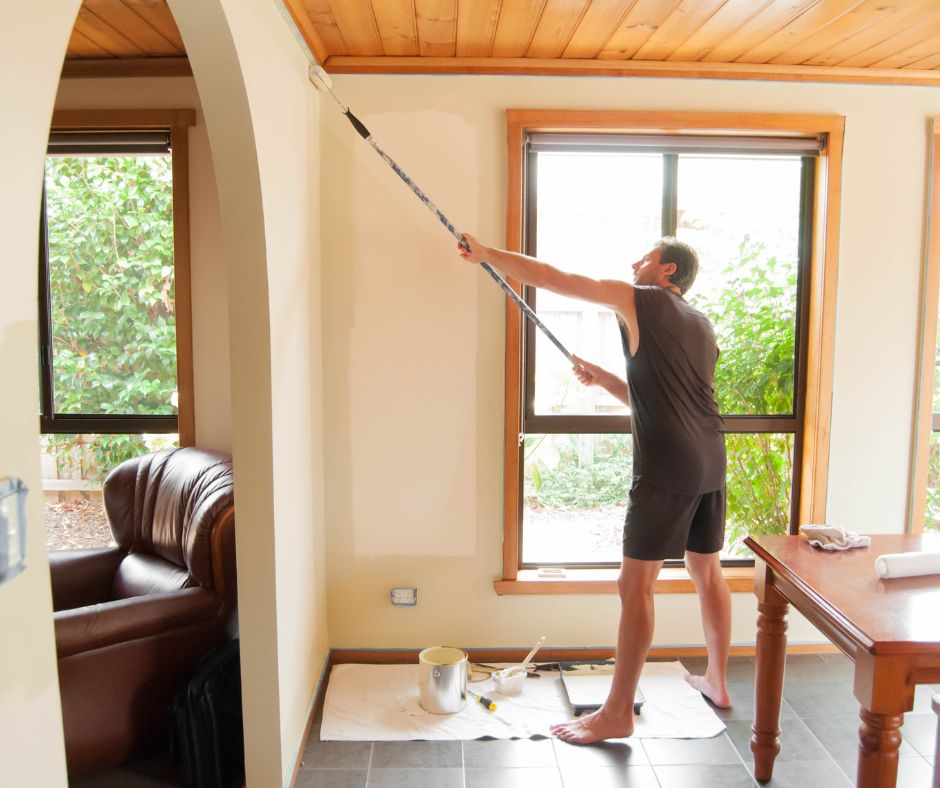 Should your Home be in "Move-In" Condition when you Sell?  
Imagine you're shopping for a car. You find one that's a suitable model, a recent year, and hasn't been driven a lot. The price is right, too. 
But, there's a caveat. 
The paint is worn off in several places. The driver's seat upholstery is torn and requires repair. And, the tires needed to be replaced… a long time ago. 
Would you still buy it? You might. However, unless you enjoy fixing up cars, you'd probably hesitate to make the purchase. 
After all, in addition to seeing the car itself, you're noticing the work that needs to be done to fix it. 
The same holds true when selling your home. 
The more "move-in" ready you make the property the more likely buyers are to become interested in buying it. Like when viewing a car, you want buyers to focus on all your home's wonderful features, not on the repairs and updates that need to be done.
That being said, how important is it that your home be "move-in ready" when you sell?
That depends, in large part, on the market. If it's currently a seller's market in the neighbourhood — lots of buyers but comparatively few properties for sale — getting your home move-in ready is less important. There is already high demand for your property. (However, getting all repairs done and staging your property effectively will still provide a significant advantage.) 
In a buyer's market, where there are more homes for sale than buyers, you're in a competitive situation. So, anything you can do to give your listing an advantage is worth the effort. That includes making it as "move-in" ready as possible.
We can help. Call today.   604-309-5453
---
Here is a sneak peek at our latest ad in the Langley Advance Times out  this week: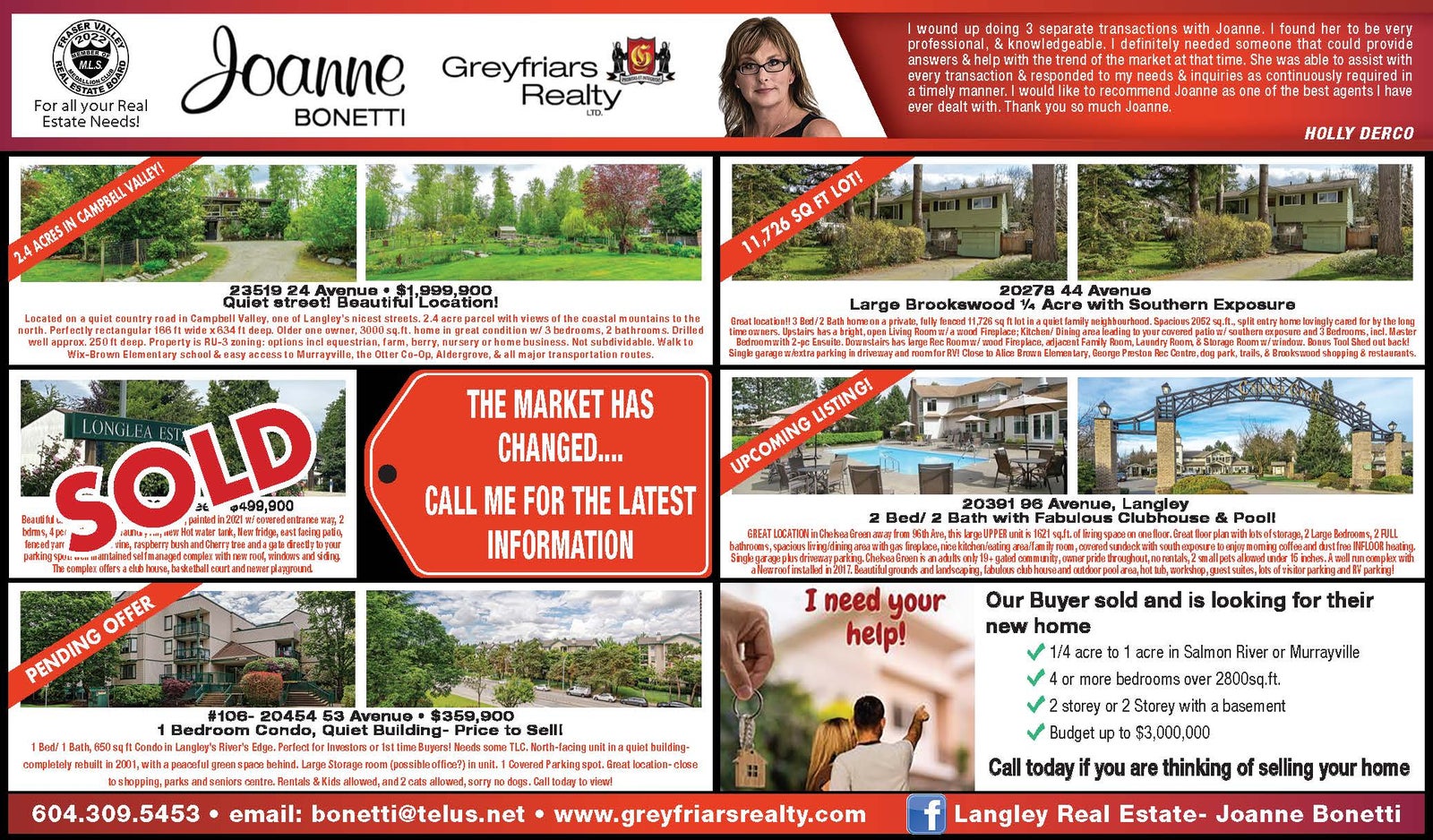 ---


Check Internet Service Availability before you Buy
Until a couple of years ago, internet access was a nice-to-have for most homeowners. But these days, it's fast becoming a necessity. Kids need good internet to do homework assignments. You may need reliable internet to work from home and attend online meetings.
So, when shopping for a new home, it's wise to check if the property which you're interested in making an offer on has good internet available. The last thing you want is to move into a home only to discover that the internet service is slow and faster options are unavailable. 
There are many ways to find out.
For example, most internet services websites have a feature where you can type on the address and find out what type of internet services are available. Pay attention to how the service is delivered to your home, as well as the upload and download speeds.
Traditionally, cable and fiber offer the highest speeds with the most stable connections. However, satellite and DSL can be very good, too, depending on the service provider. 
For online meetings (i.e., ZOOM) you'll need an internet service with 4Mbps upload and 3Mbps download. (Most internet service plan descriptions show those download and upload numbers.) Keep in mind that if you have several internet users in your home — watching a movie, playing a game, etc., — you'll need higher upload and download speeds. 

Your best bet is to call the internet service company and explain your requirements. Learn what service options are available for the home you're thinking of buying.
Want more tips on finding and buying your next dream home? Call today....  604-309-5453
---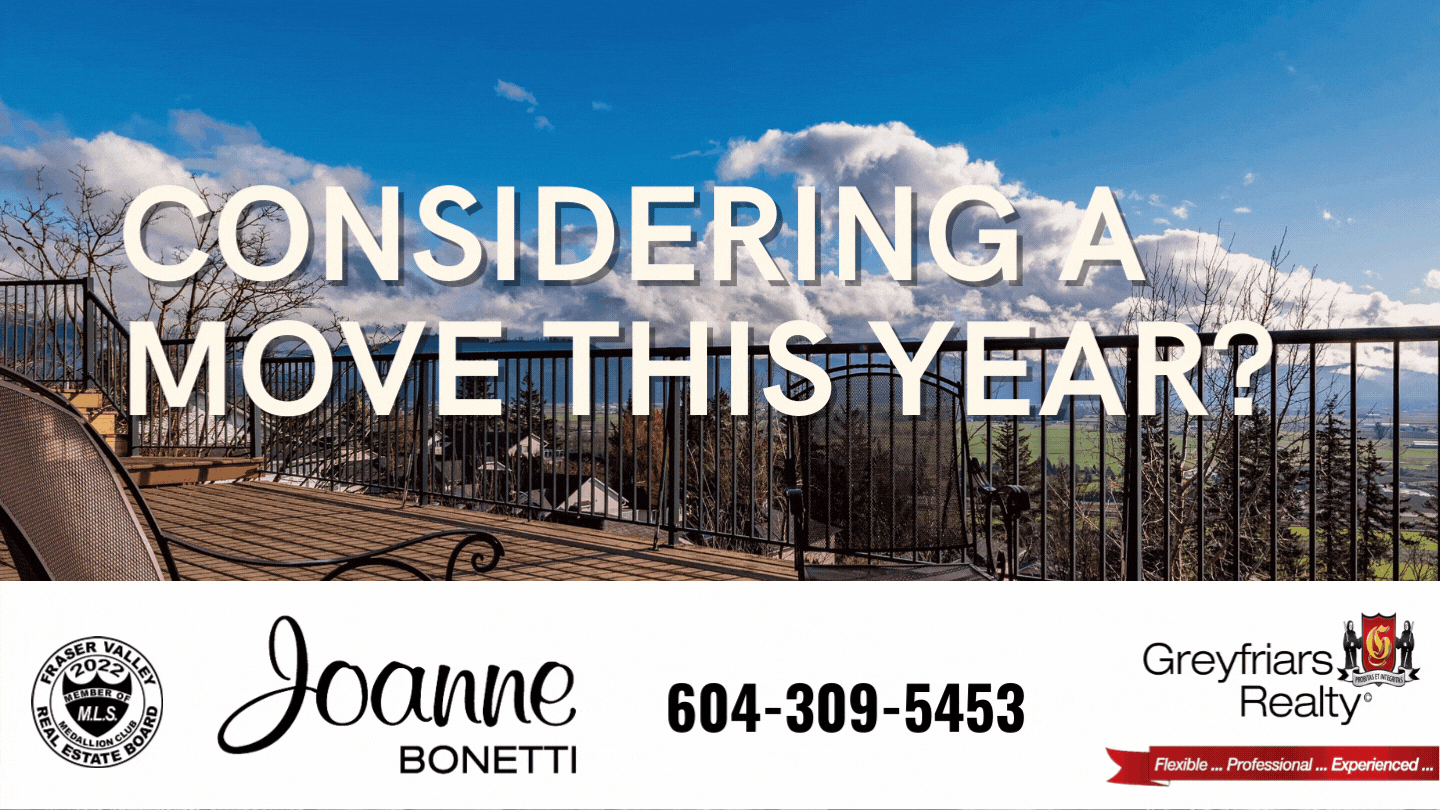 ---
---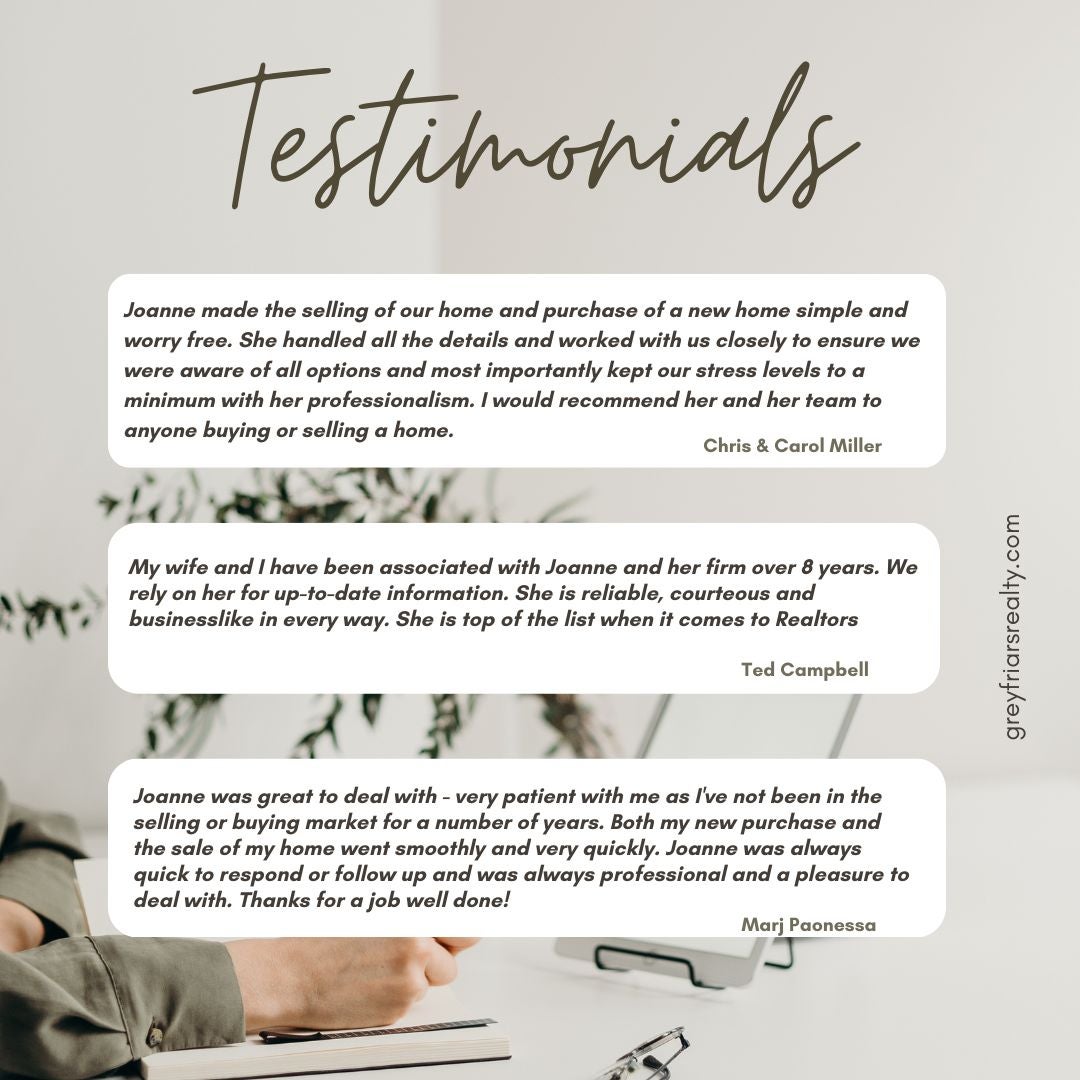 ---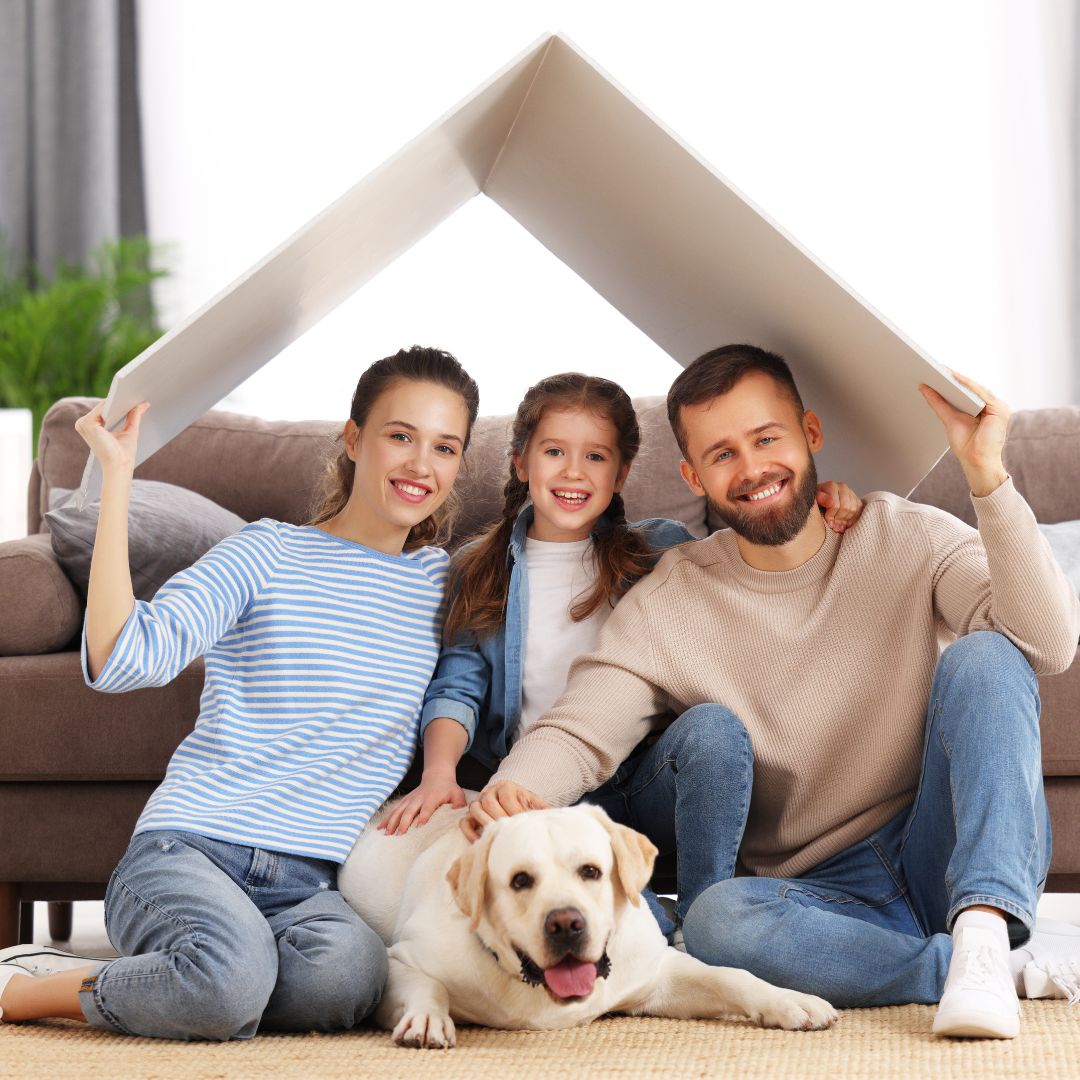 "Non-Market" Reasons Why it Might Be the Ideal  Time to Sell  
When considering whether or not to sell their home, many people think about market conditions. They consider whether it's a buyer's or seller's market. They look at trends. They try to time the sale to get the best price for  their property.  
While market conditions certainly can play a role in deciding whether you should sell now rather than later, many other factors can influence that decision too.  
For example, you might have outgrown your home and need more space. Perhaps you need an extra bedroom or a larger kitchen. If you wait until market conditions are perfect, you may languish for months — or even years — in a home that's too small for you.  
The same can be said for downsizing.   
Another "non-market" reason you might want to sell your home sooner rather than later is the neighbourhood. Is there another community more suited to your lifestyle that you want to get into? If it's a particularly desirable area, you don't want to wait too long to make a move. If you do, you might lose some good opportunities.  
There's also the emotional side of the decision to consider. You might simply want to move for no other reason than you need a change. That's as good a reason as any to put up the For Sale sign and find your next dream home. 
Other non-market reasons for selling include:
• Wanting a shorter commute to work. 
• Desiring a different style of neighbourhood. (Rural rather than urban.) 
• A change in family situation. 
• Living closer to relatives and friends. 
• Wanting a particular property feature, such as a backyard with mature trees. 
The point is, don't just consider market conditions when deciding to sell. Look at all the reasons and then move forward with confidence. After all, you can sell and buy in any market. 
---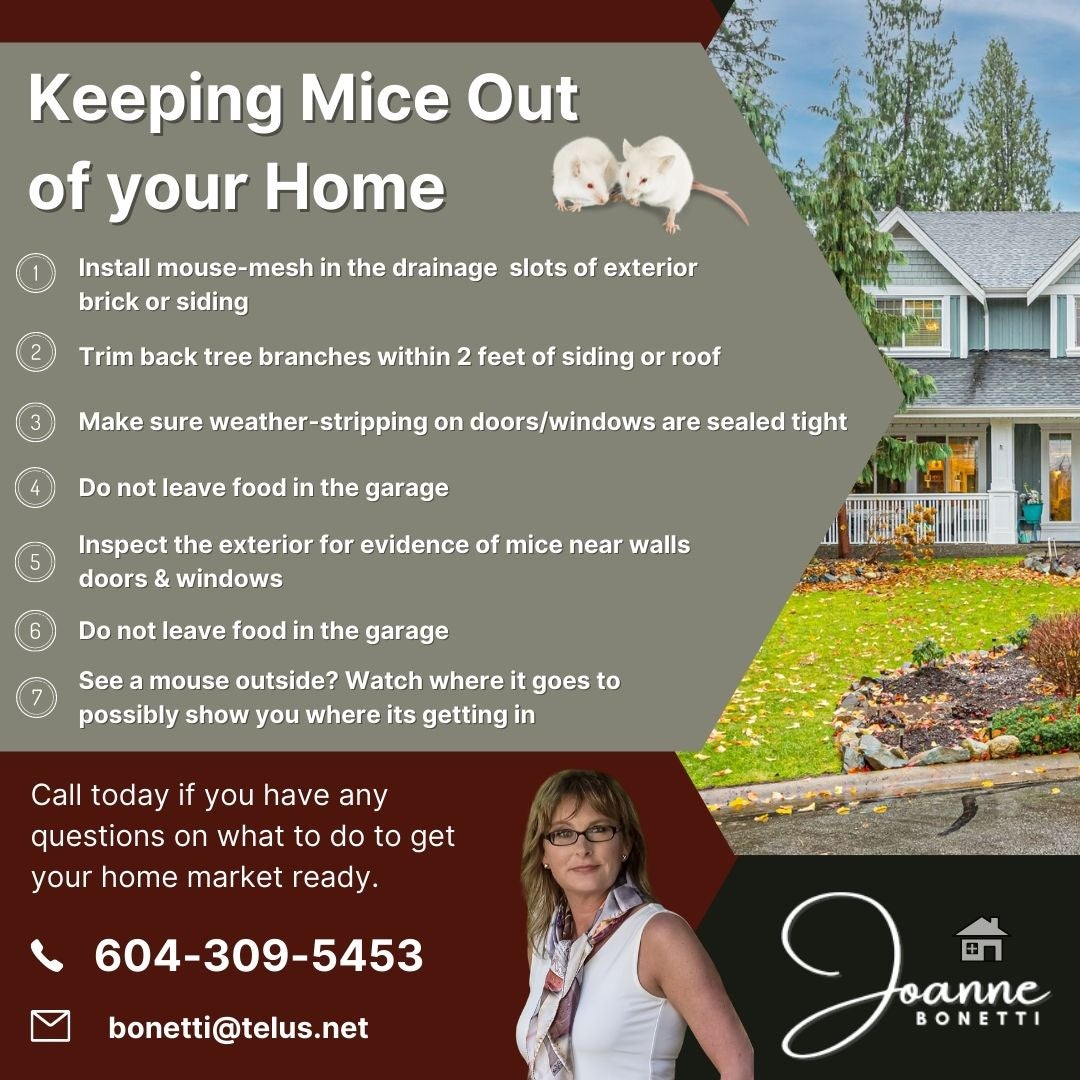 ---

Greyfriars Realty recognizes
Orange Shirt Day

and

National Day for Truth and Reconciliation

as a time to honour survivors and lost children of residential schools, their families, and communities and to commit to the ongoing process of reconciliation. We will be closed September 30. We apologize for any inconvenience.
---




---
Here's a closer look at our Homes for sale:
---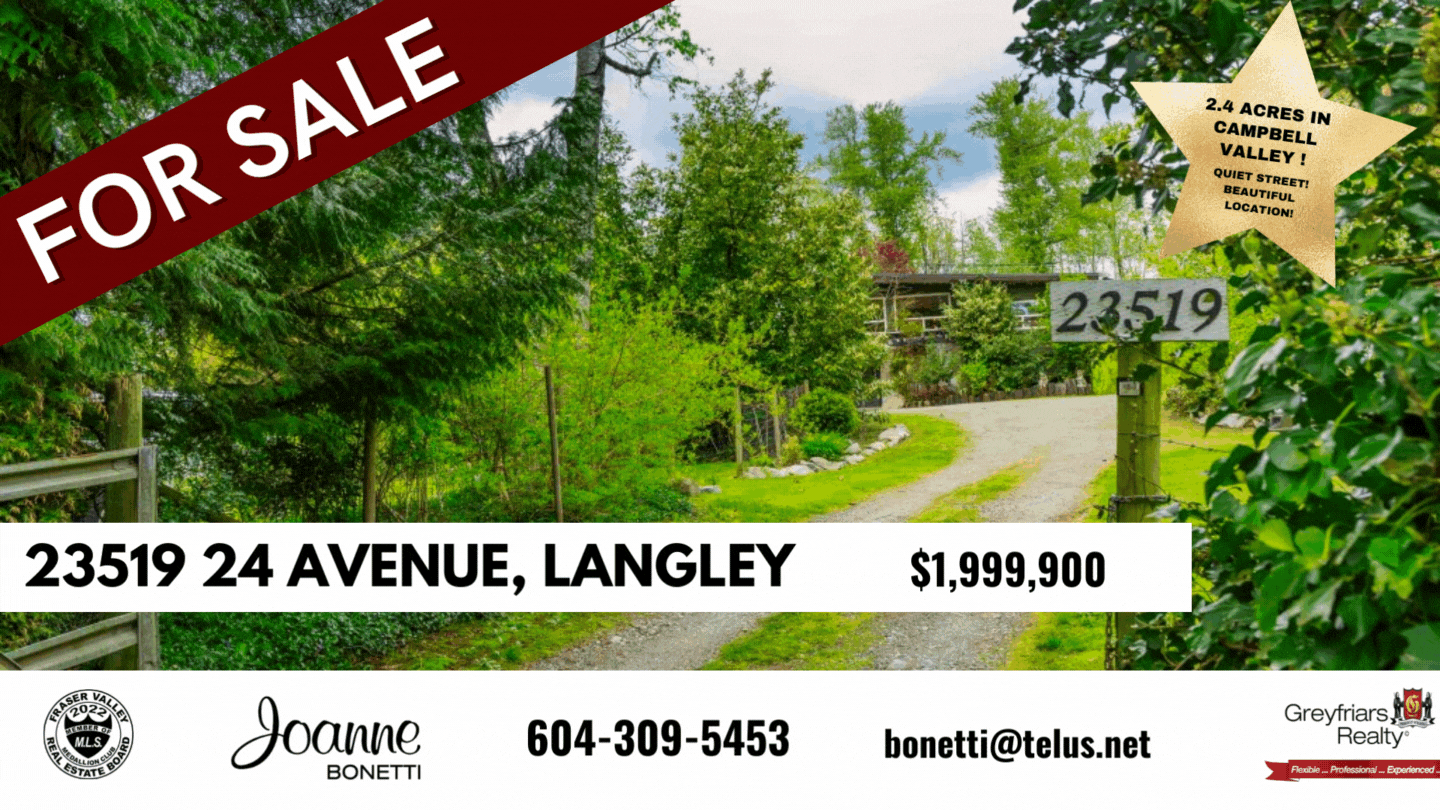 ---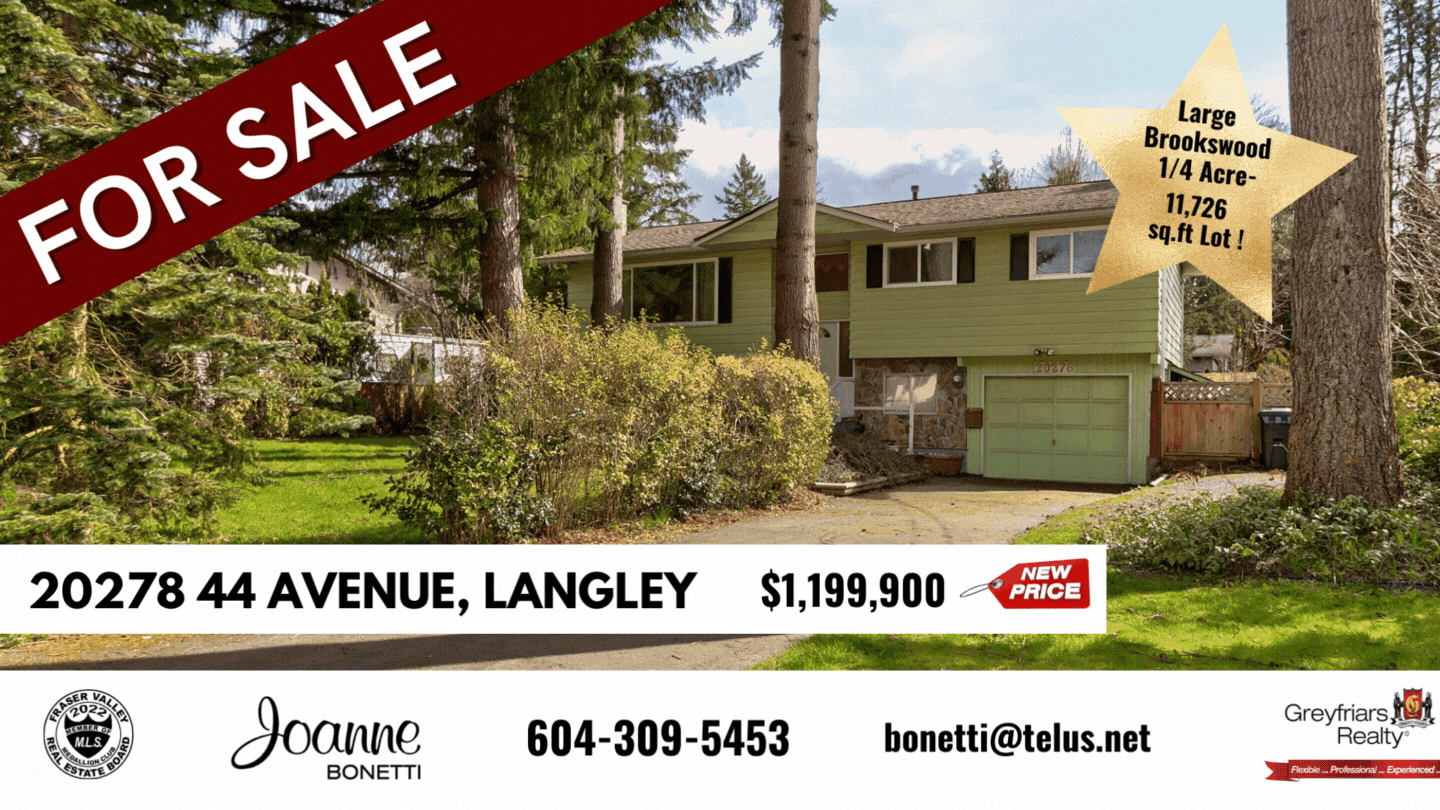 ---
---

---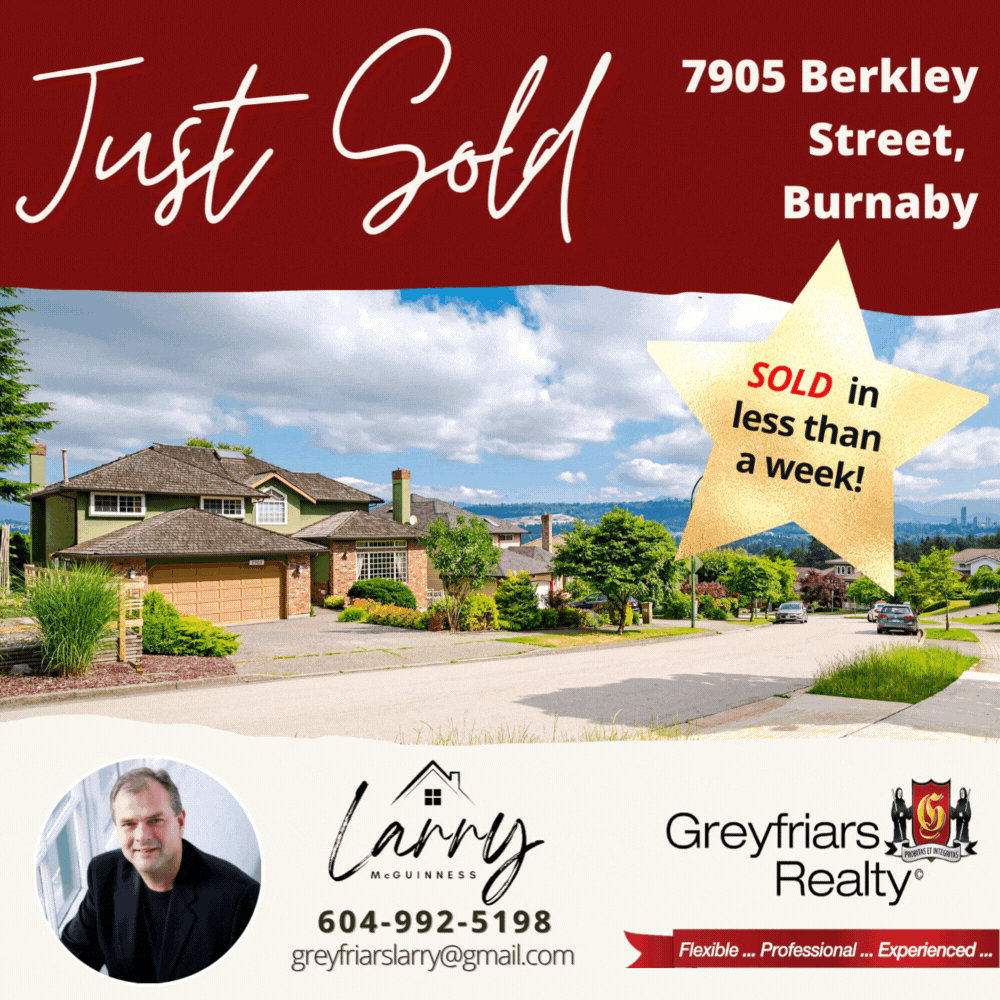 ---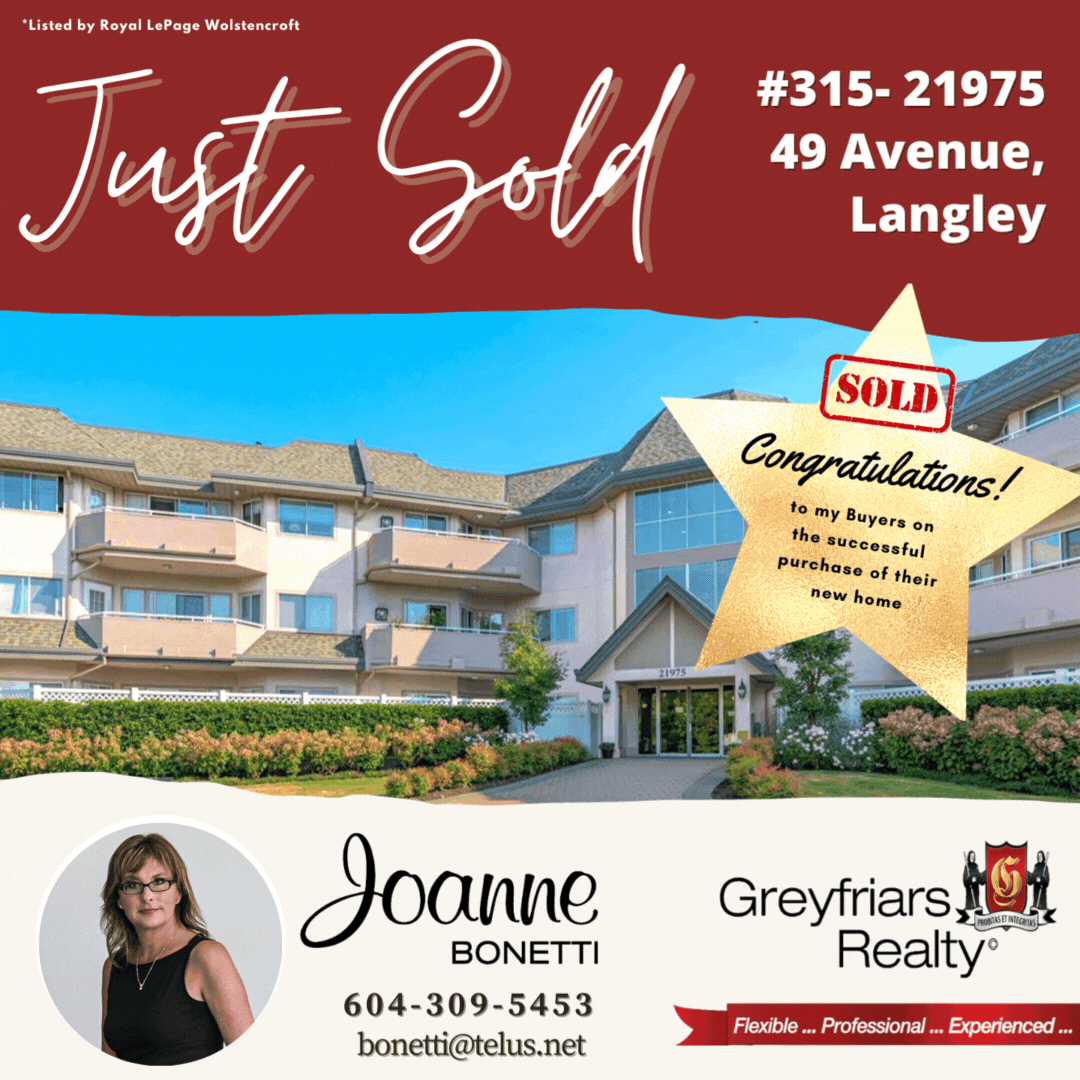 ---
---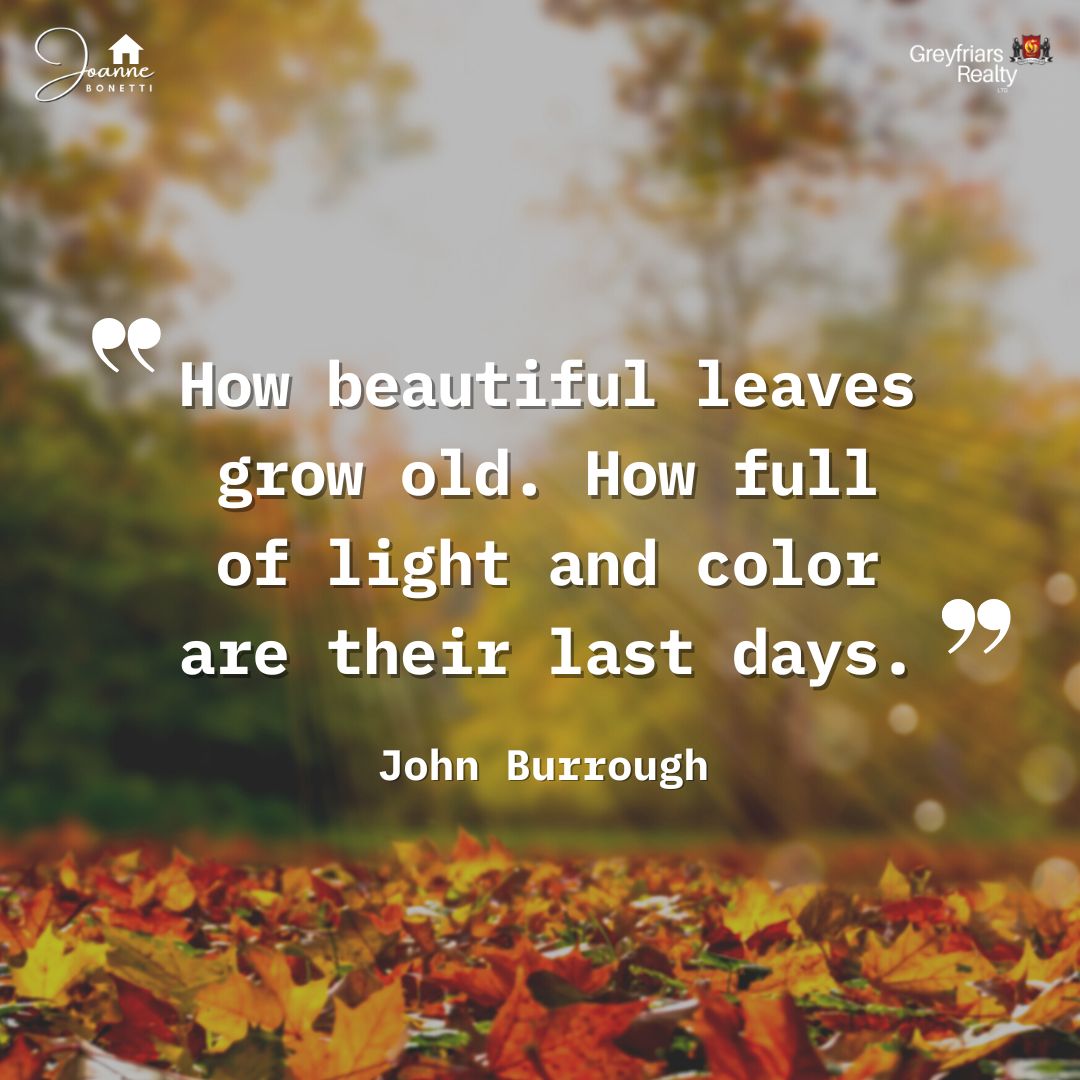 ---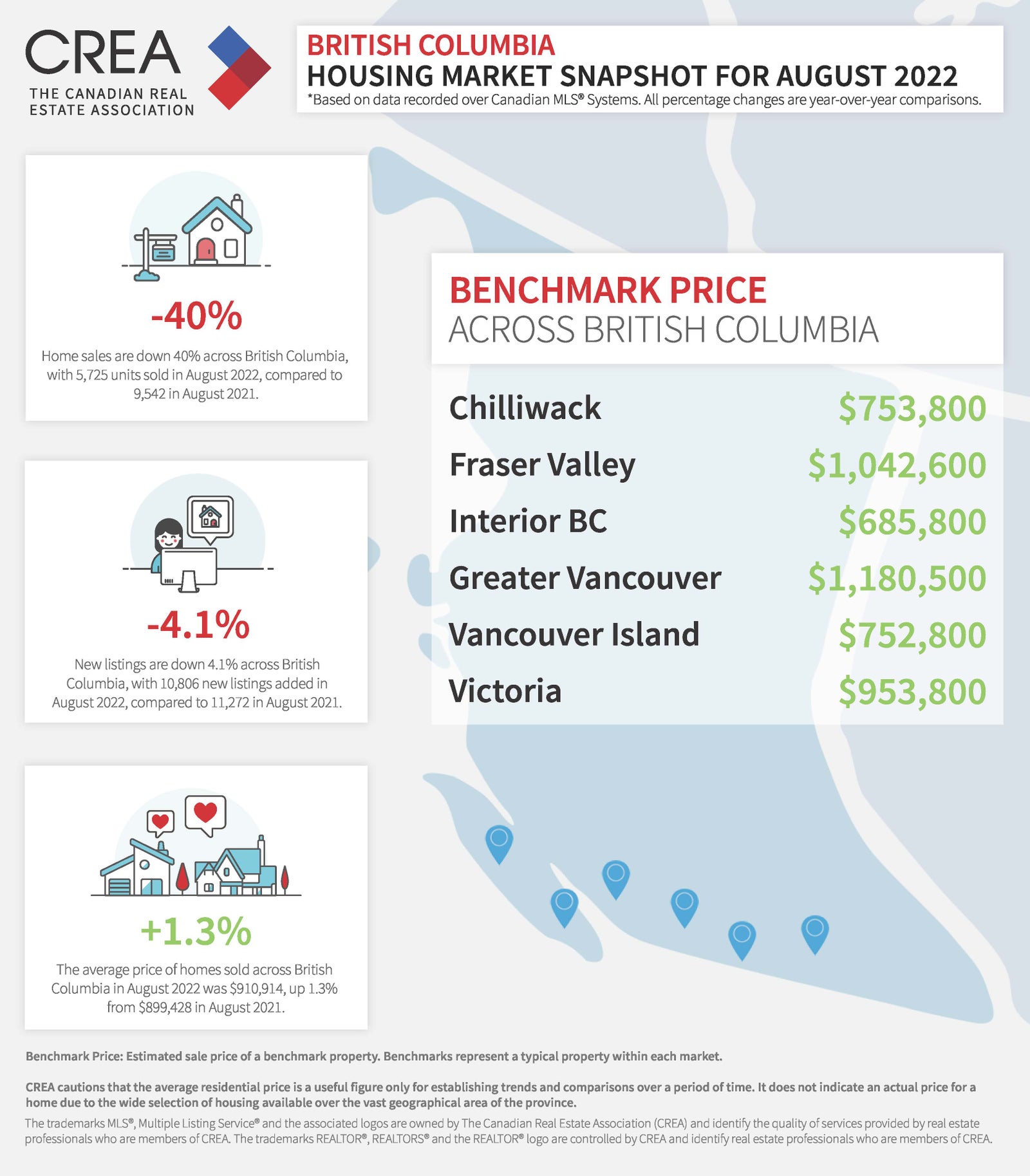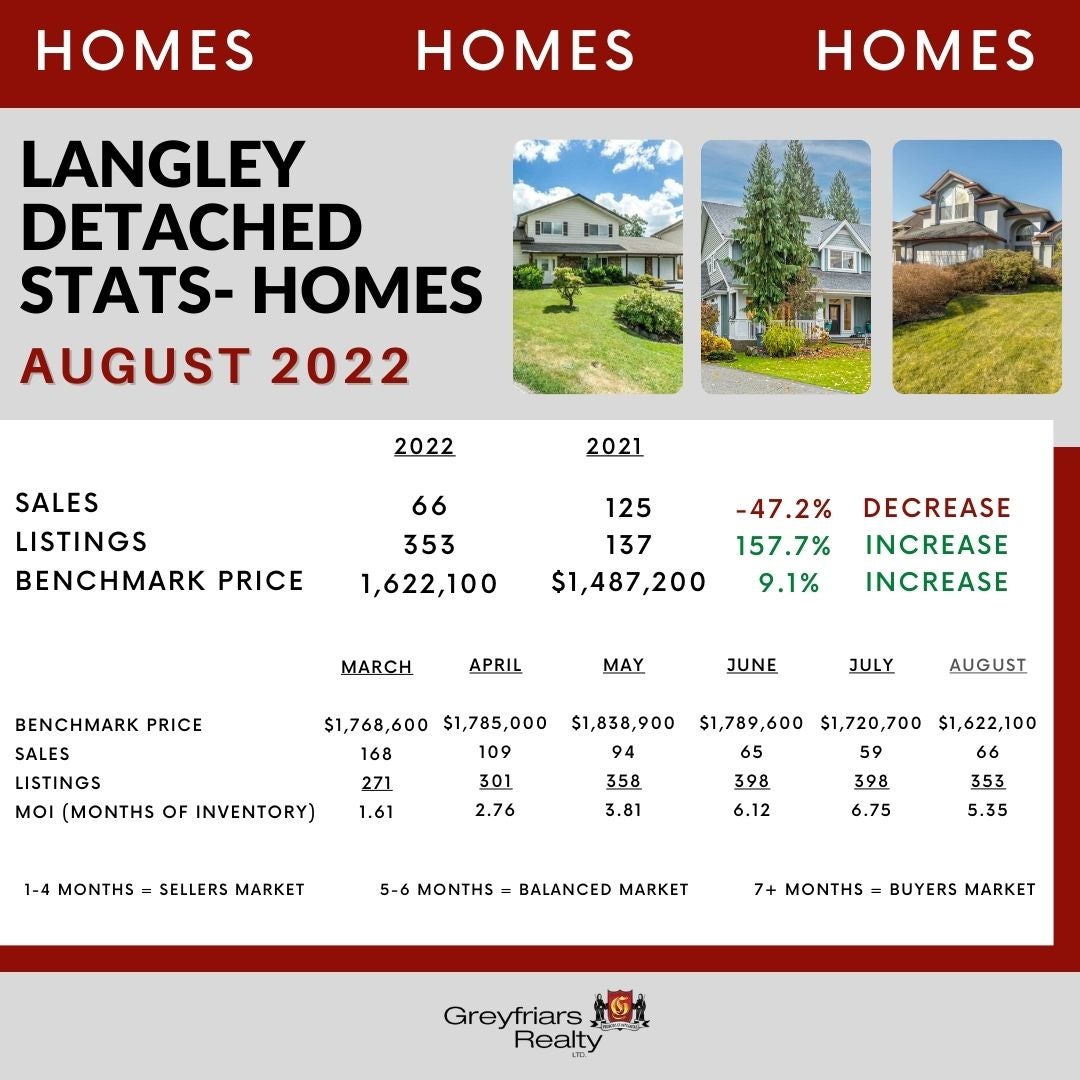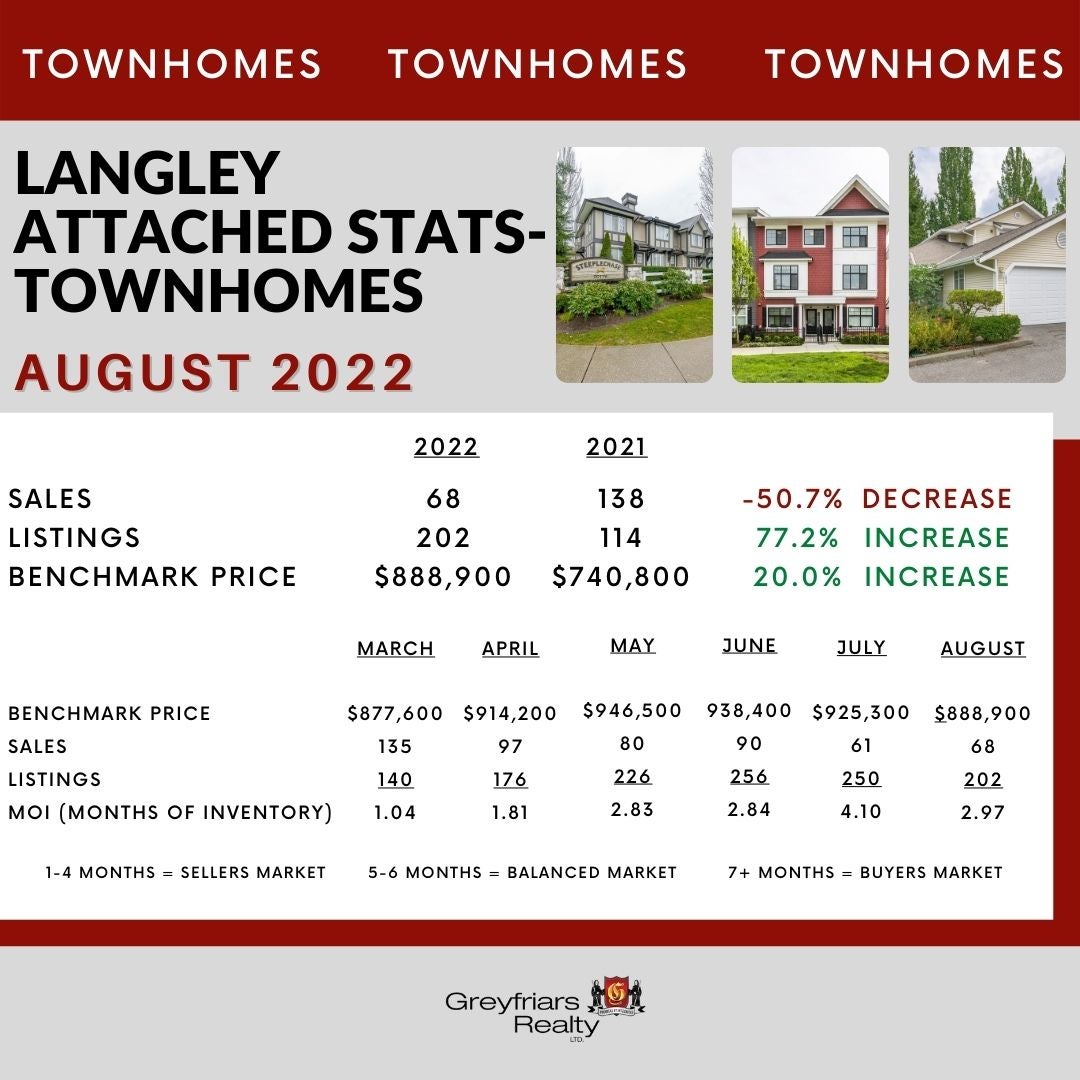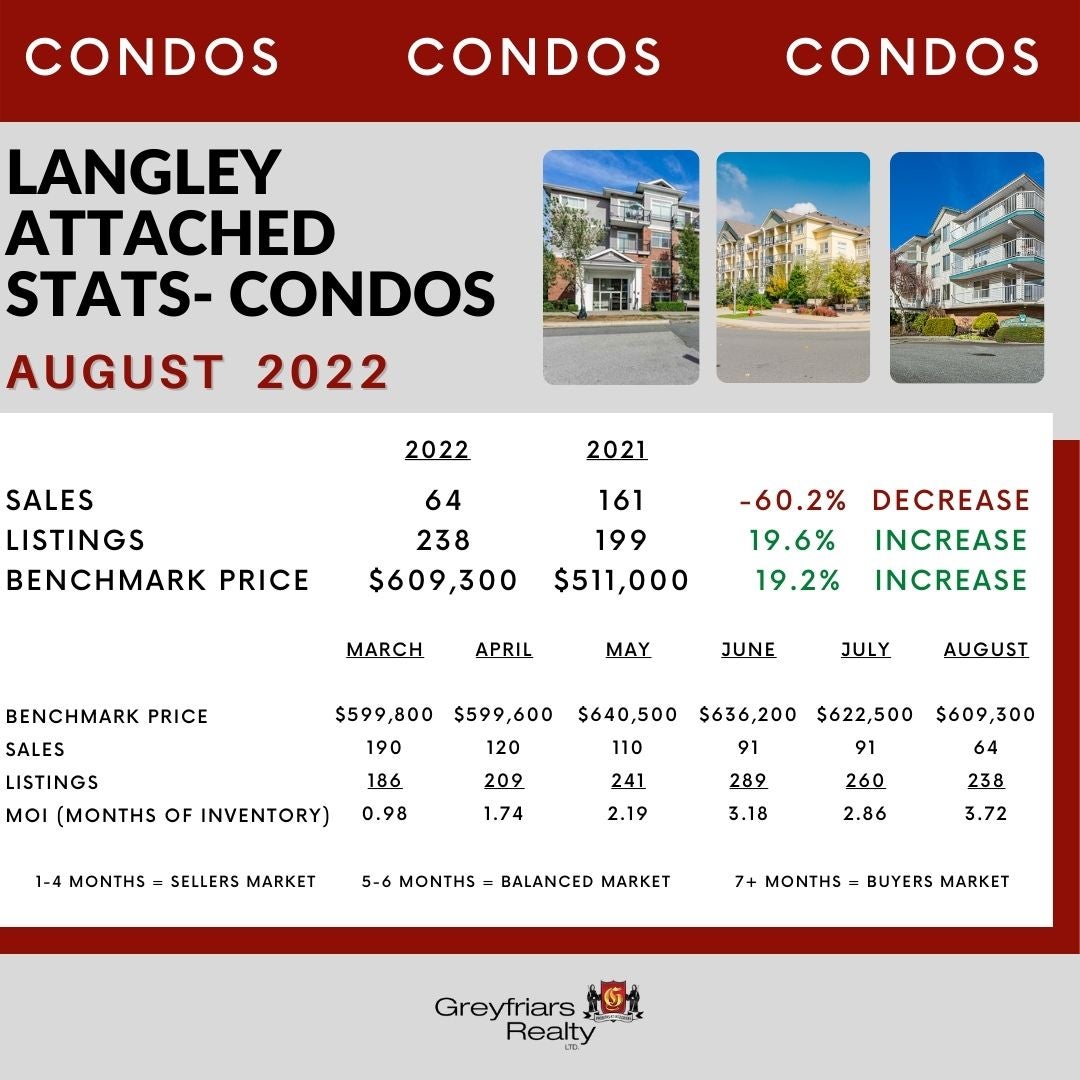 ---
---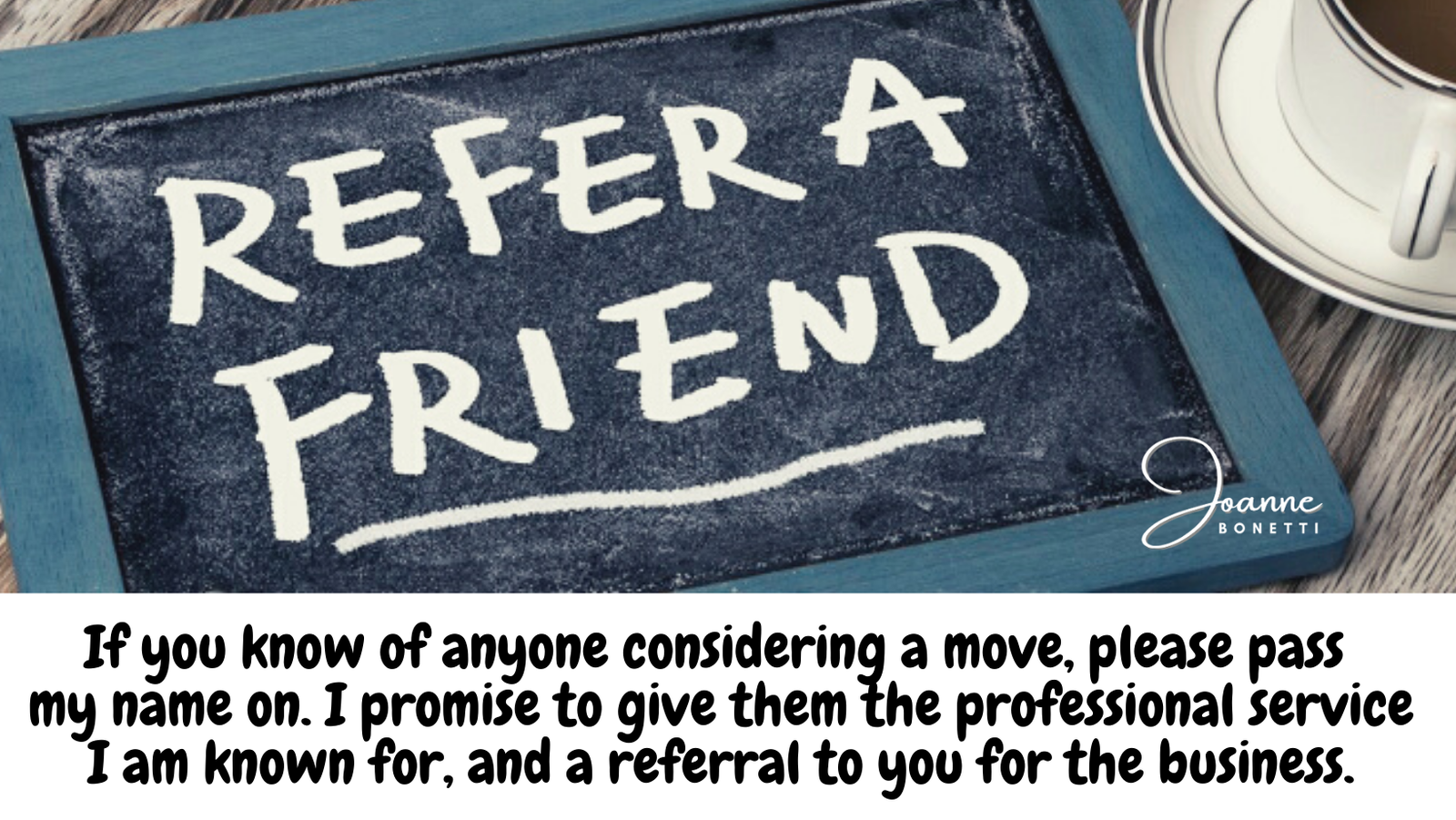 ---
---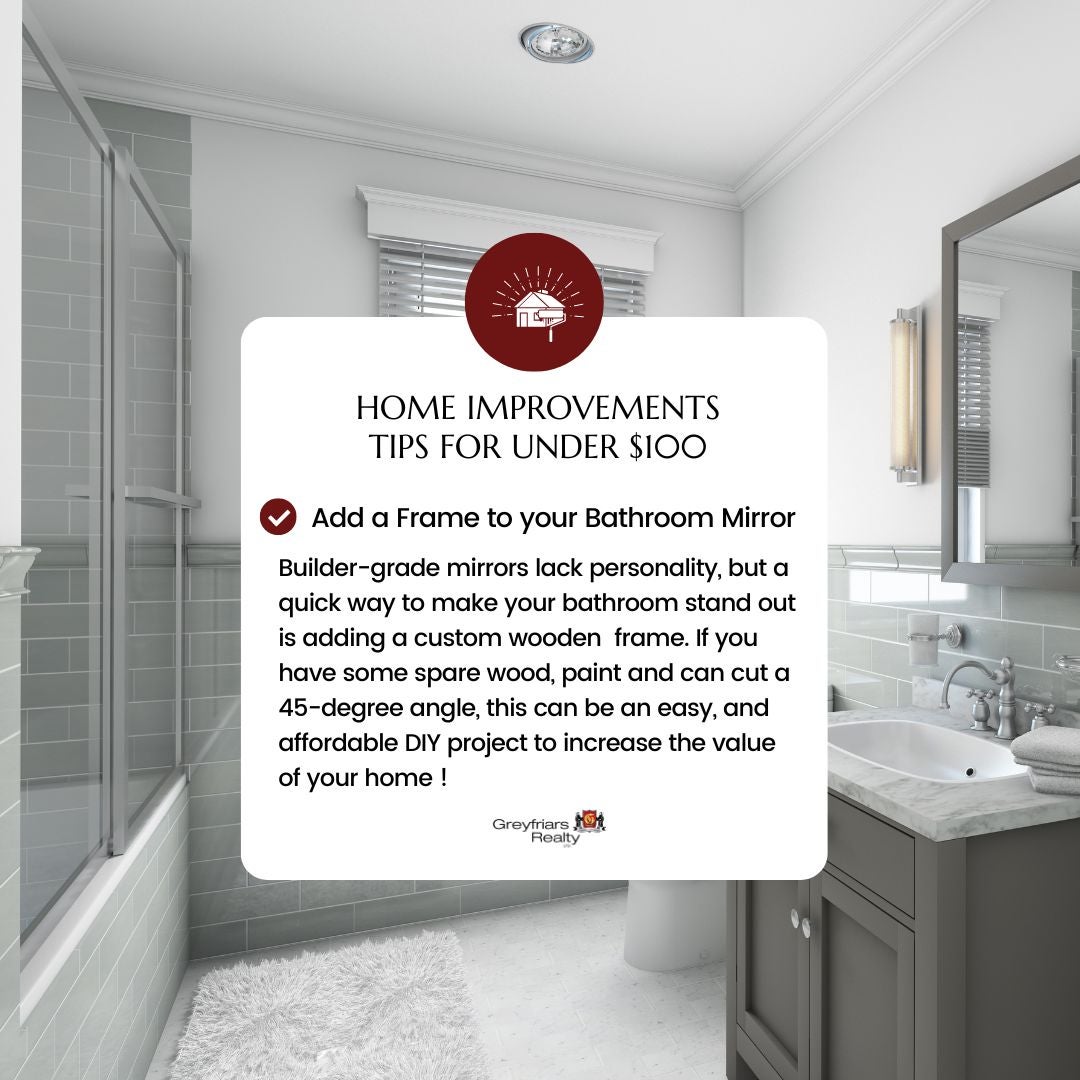 ---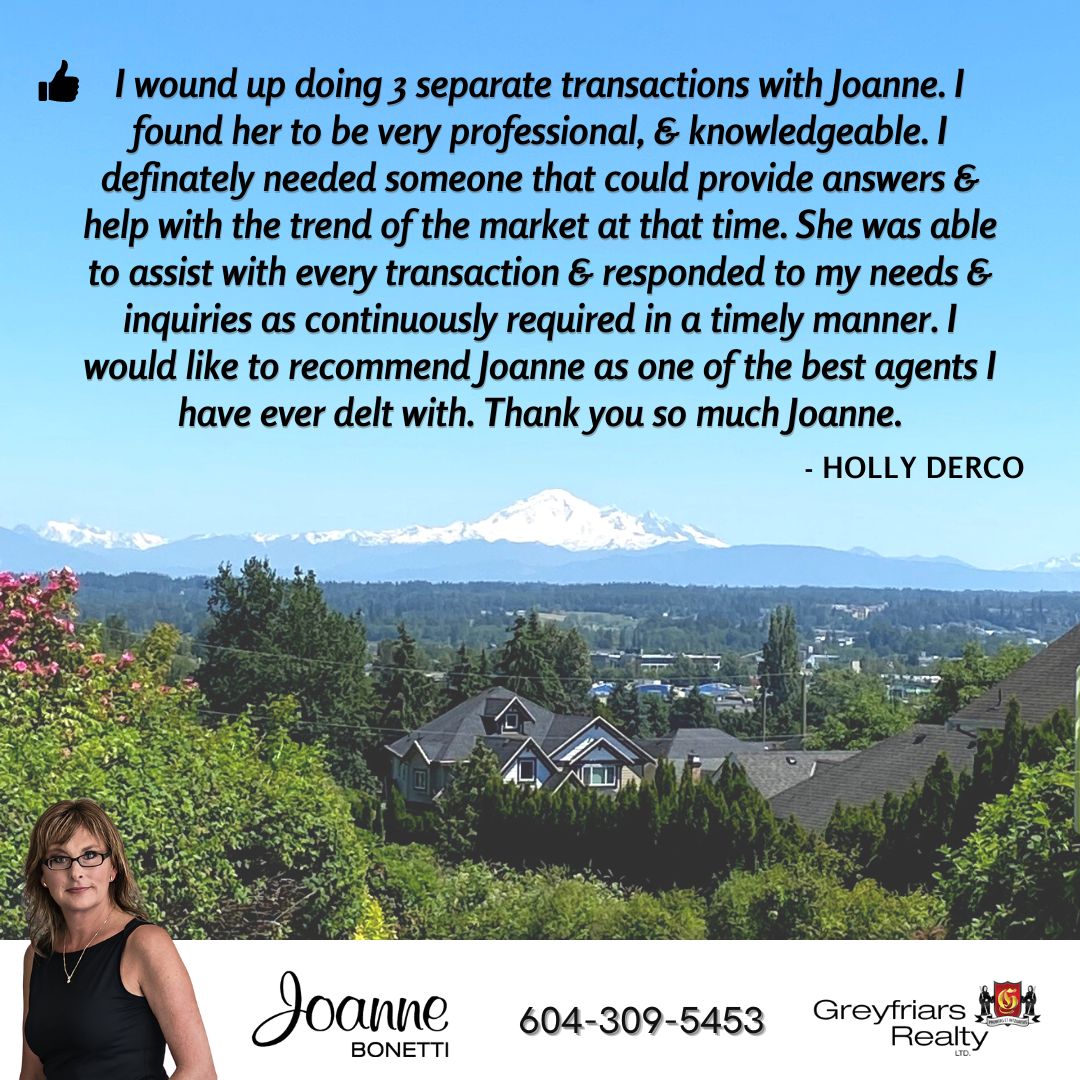 ---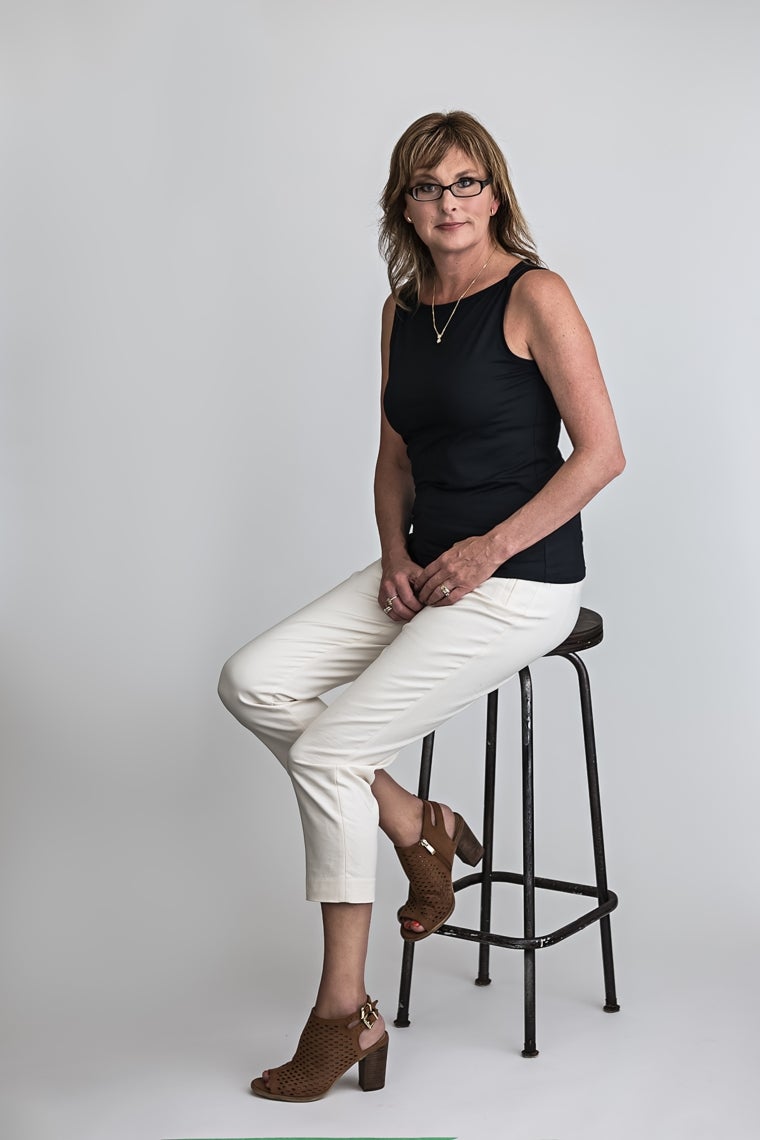 My Story
I love my Career as a Real Estate Professional.
Born and raised in Langley, I chose to specialize in this area.
I have watched Langley transform into what it is today.
Growing up I was a member of Otter 4-H Lamb Chop, Langley
Pony Club, Langley United Soccer and the gymnastics club.
I graduated from DW Poppy Secondary. I still enjoy an active
lifestyle and frequently run around Strawberry Hills with our
family dog. Family is very important to me and one of the reasons.
I chose Real Estate as a career. With the flexible hours and the
ability to work from home, it becomes a lifestyle, rather than a job.
I believe in specializing in one area. If I have a client moving to 
another area, I am always happy to get them in contact with a
trusted agent who specializes in THAT area.
Having lived in Langley
 my entire life, I am familiar with all the changes taking place. I joke
with my clients "Ask me anything !" Where the schools are, the best
commuter routes, which areas are more popular, best shopping,
entertainment and the new developments coming up. 
I live on acreage,
and I have a number of clients moving east and getting into small
acreages. Being on a drilled well and septic field can be quite
intimidating. I have contacts in those areas, I can help them
understand and be comfortable with the transition.
Langley is a great place to live, and I would be more than happy
to show you some fantastic places. 
A big Thank you to all my clients,
friends, and family for your continued support.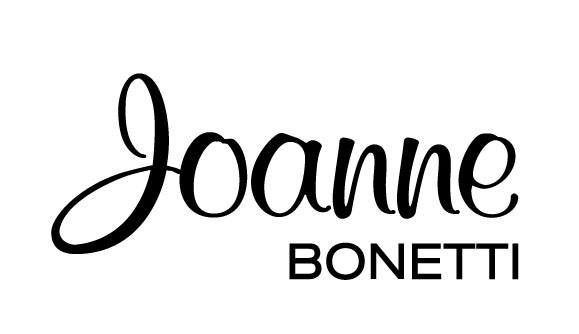 Proud Supporter of the BC Cancer Foundation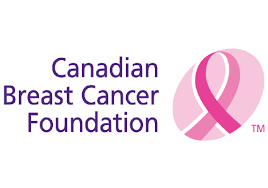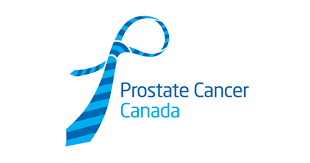 ---