Fraser 

Valley 

real 

estate 

market sees 

busiest 

year 

in 

100

‐

year 

history
Jan 5, 2022
SURREY, BC
– Fueled by the consumer response to the COVID
‐
19 pandemic along with historically low interest rates, total property sales in the Fraser Valley in 2021 shattered the previous annual record last set in 2016.
The FVREB processed 27,692 sales its Multiple Listing Service® (MLS®) in 2021, an increase of 39.0 per cent compared 19,926 sales in 2020; and 15.5 per cent higher than 2016's 23,974 sales.
Larry Anderson, President of the Board, said, "No one could have predicted how the pandemic would impact the real estate market. Our region's relative affordability, combined with a newfound ability to work from home and the value for housing dollar in the Fraser Valley attracted buyers in numbers like we've never seen.
"Whether helping sellers list or helping buyers complete a sale, our Board averaged over 5,200 transactions every month. And even through our volume of new listings was also high, it just couldn't keep up with the demand. "
Year-over-year, sales of detached homes soared by 31.8 per cent in 2021 compared to 2020; townhome sales increased by 33.7 per cent and sales of apartments increased by 68.9 per cent. Anderson added, "With the rapid escalation of prices in 2021, many buyers made decisions based on economic factors, resulting in an explosion of condo sales in our region."
In 2021, the FVREB received 35,629 new listings – the second highest on record (second only to 2008 at 35,651); and 12.4 per cent more than in 2020.
Baldev Gill, Chief Executive Officer of the Board, said, "Fraser Valley REALTORS® played an instrumental role in helping people navigate their real estate buying and selling needs, through uncharted territory. It's the professionalism and expertise of our members who have done a remarkable job serving the interests and needs of buyers and sellers throughout a most challenging and unusual year.
"
In the month of December, the Board's MLS® processed 1,808 sales, second only to December 2020's record-setting 2,086 sales. New listings in December were 1,278. By month's end, active inventory finished at 1,957 units, 60 per cent below the 10-year average, and the lowest in 41 years
.
MLS® HPI Benchmark Price Activity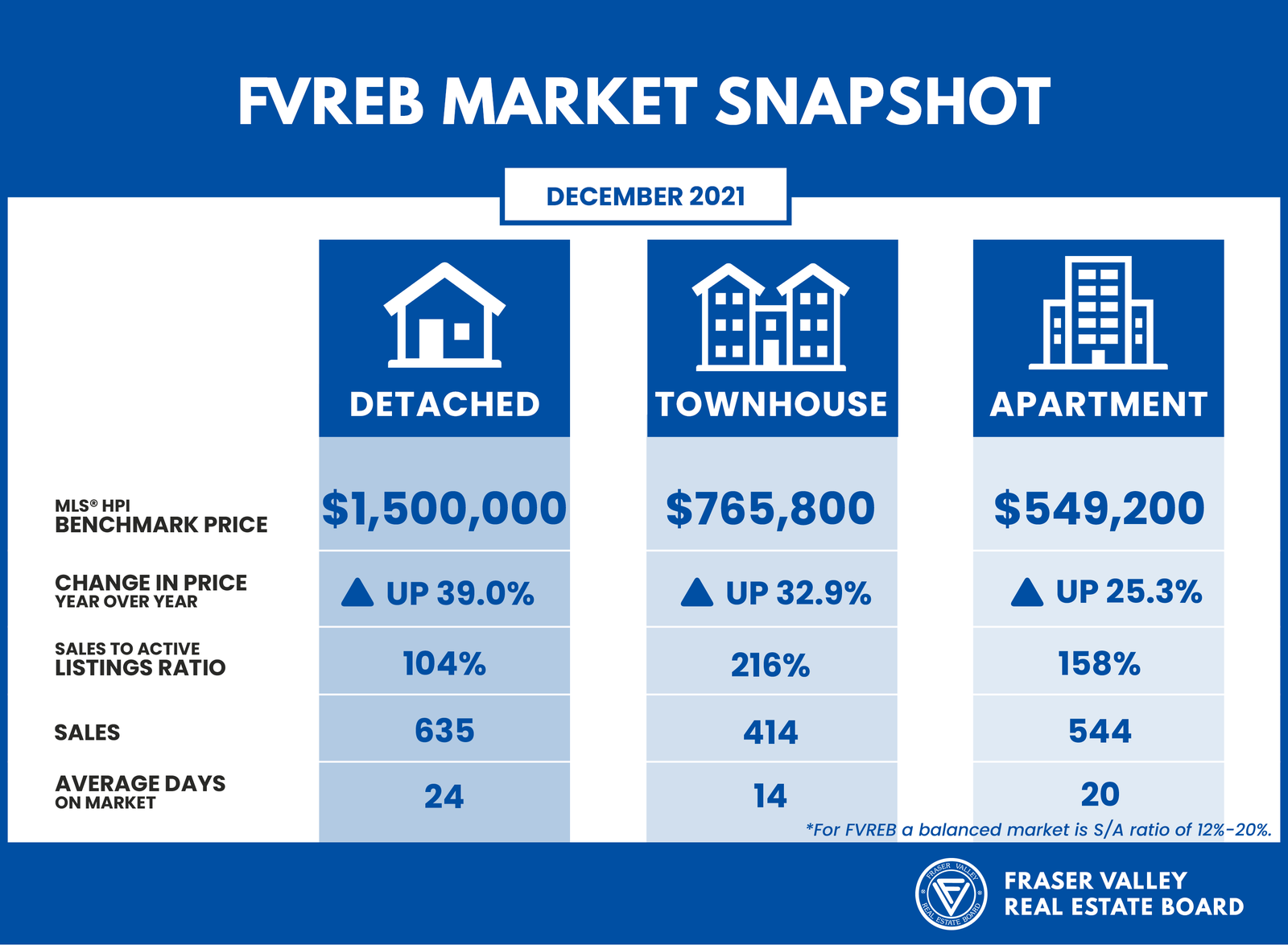 Single Family Detached:
At $1,500,000, the Benchmark price for an FVREB single-family detached home increased 3.6 per cent compared to November 2021 and increased 39.0 per cent compared to December 2020.
Townhomes:
At $765,800, the Benchmark price for an FVREB townhome increased 3.5 per cent compared to November 2021 and increased 32.9 per cent compared to December 2020.
Apartments:
At $549,200, the Benchmark price for an FVREB apartment/condo increased 3.5 per cent compared to November 2021 and increased 25.3 per cent compared to December 2020
.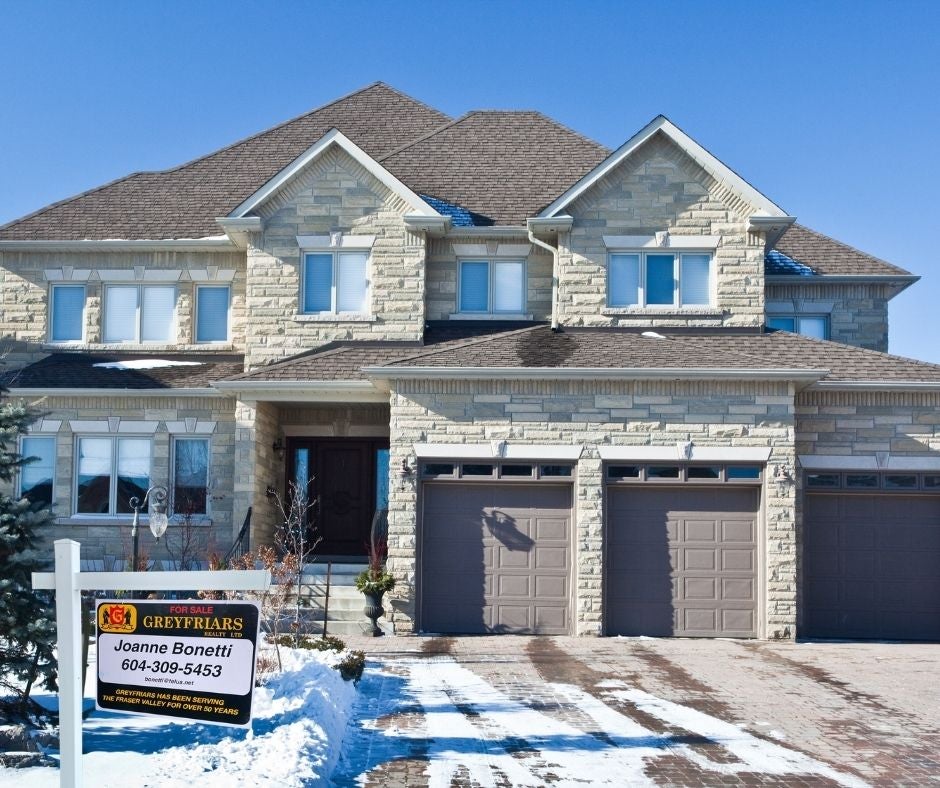 5 Tips for Preparing for an Early-in-the-Year Sale 
There are numerous reasons why you might need to sell early in the year. Perhaps you even need to sell this month! Whatever your reasons, preparation is key. Make the right moves now and your sale is likely to go smoothly and successfully. Follow these tips:
 1.
Make a List
of what needs to be done around the property to prepare it for listing. That includes decluttering, cleaning, getting needed repairs done, and so forth. 
2.
Schedule those tasks
. On a calendar or planner, block out ample time to do everything on your list. Give yourself a time buffer because things can often take longer to do than expected. 
3. Get help.
You don't need to do everything yourself. Consider hiring a painter, contractor, cleaning service, and other professionals. Outsourcing can reduce a lot of the stress of selling while ensuring your property is prepared in time. 
4. Dispose of unwanted items
that may have accumulated over the years in the garage, basement, and closets. You can have a yard sale, sell stuff online, donate items to charity, or take them to your local recycling centre. 
5. Free up your schedule
during the period you expect your property to be on the market. You want your home to be accessible for showings as often as possible, giving prospective buyers a lot of flexibility when scheduling. 
The idea is to get your property as "sales-ready" as possible — as early in the year as possible. That way, when it comes time to list your home, you won't have to scramble to get it ready. The hard work will be done and you'll be able to focus on selling your property quickly and for the best price. 
Want more tips on preparing your home for sale? Call today.
---
---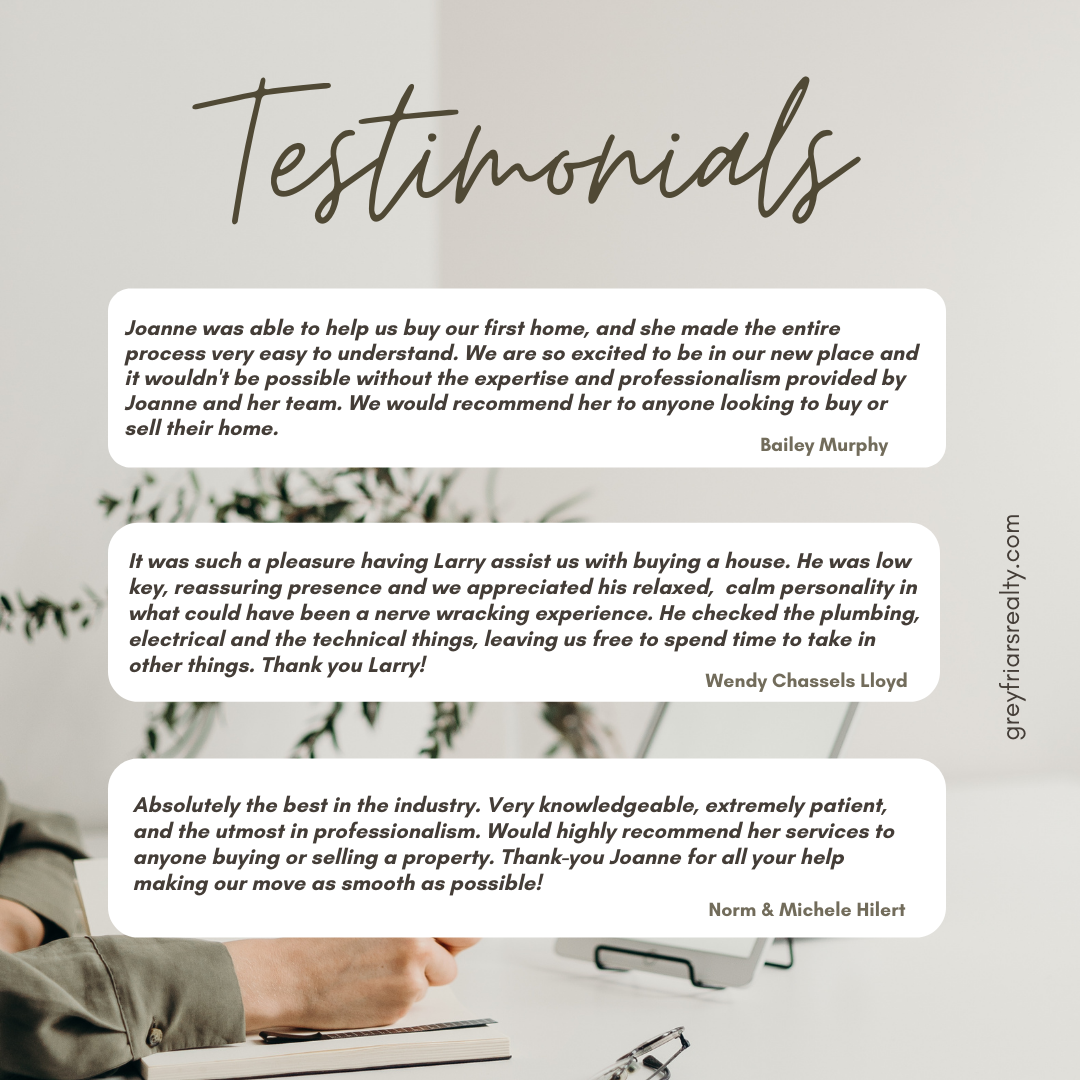 ---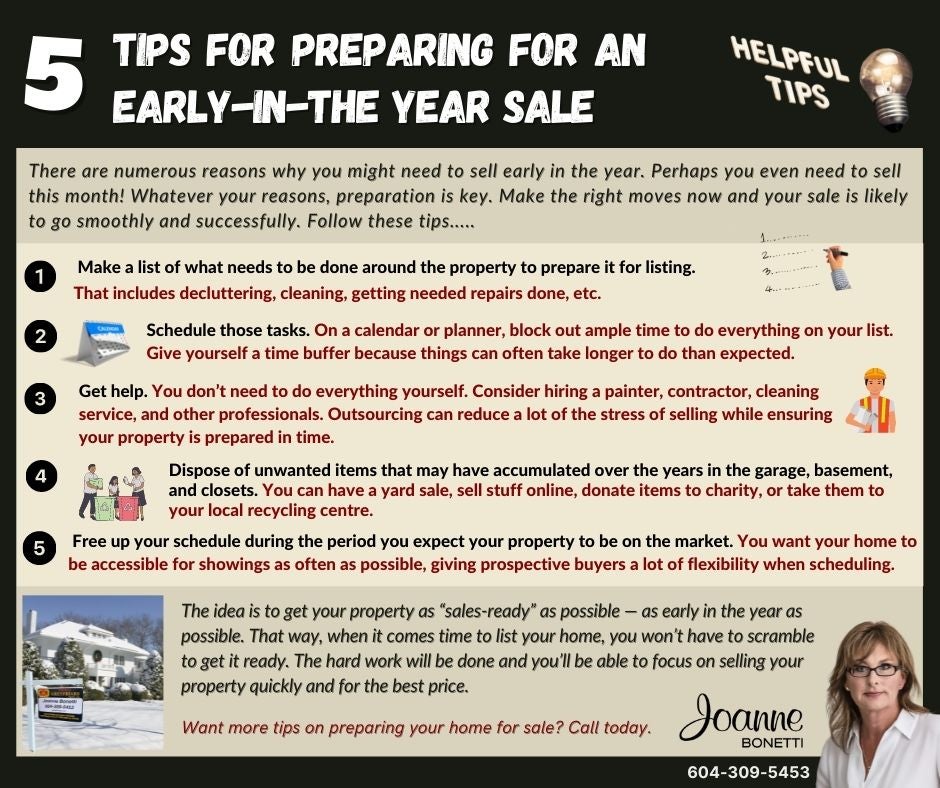 ---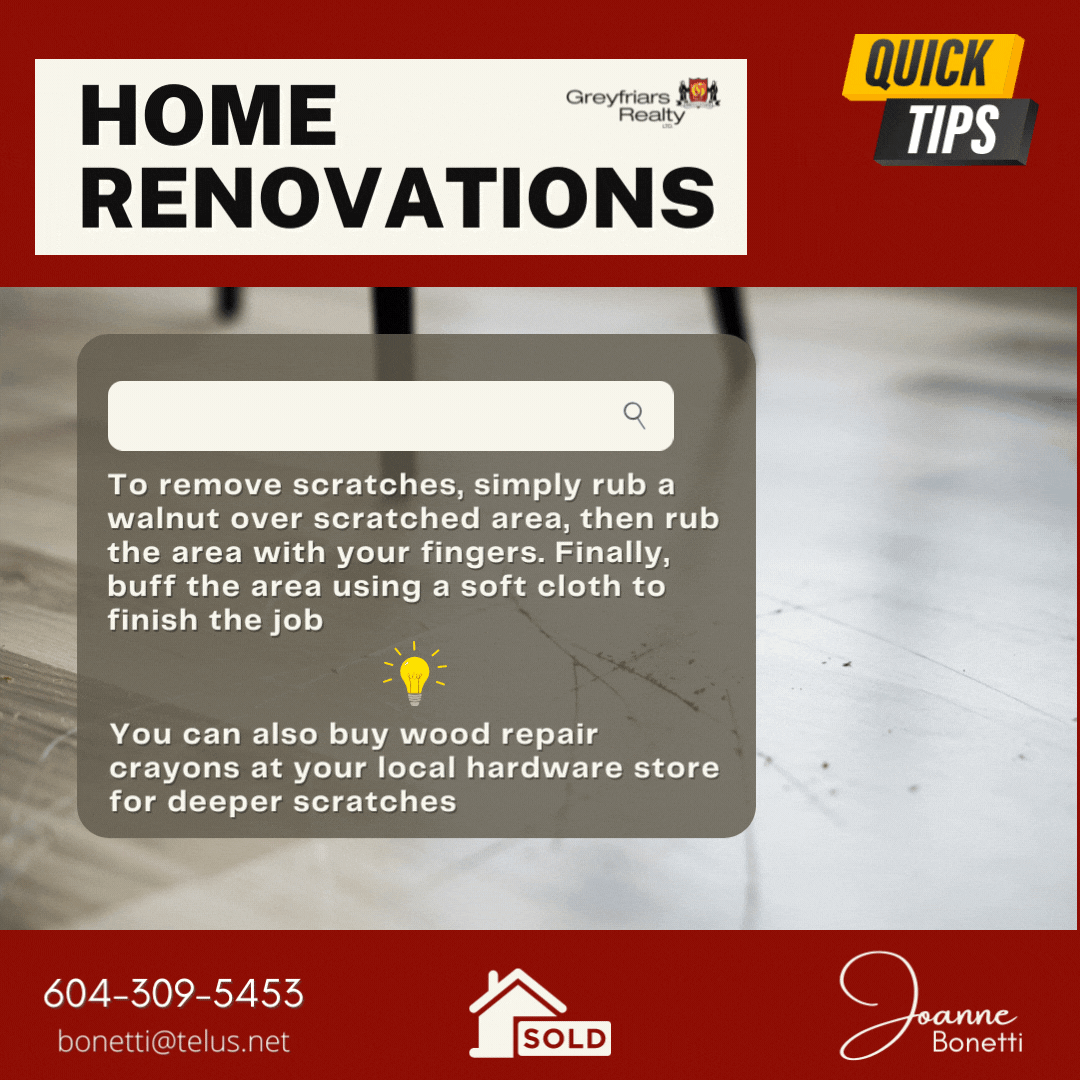 ---
---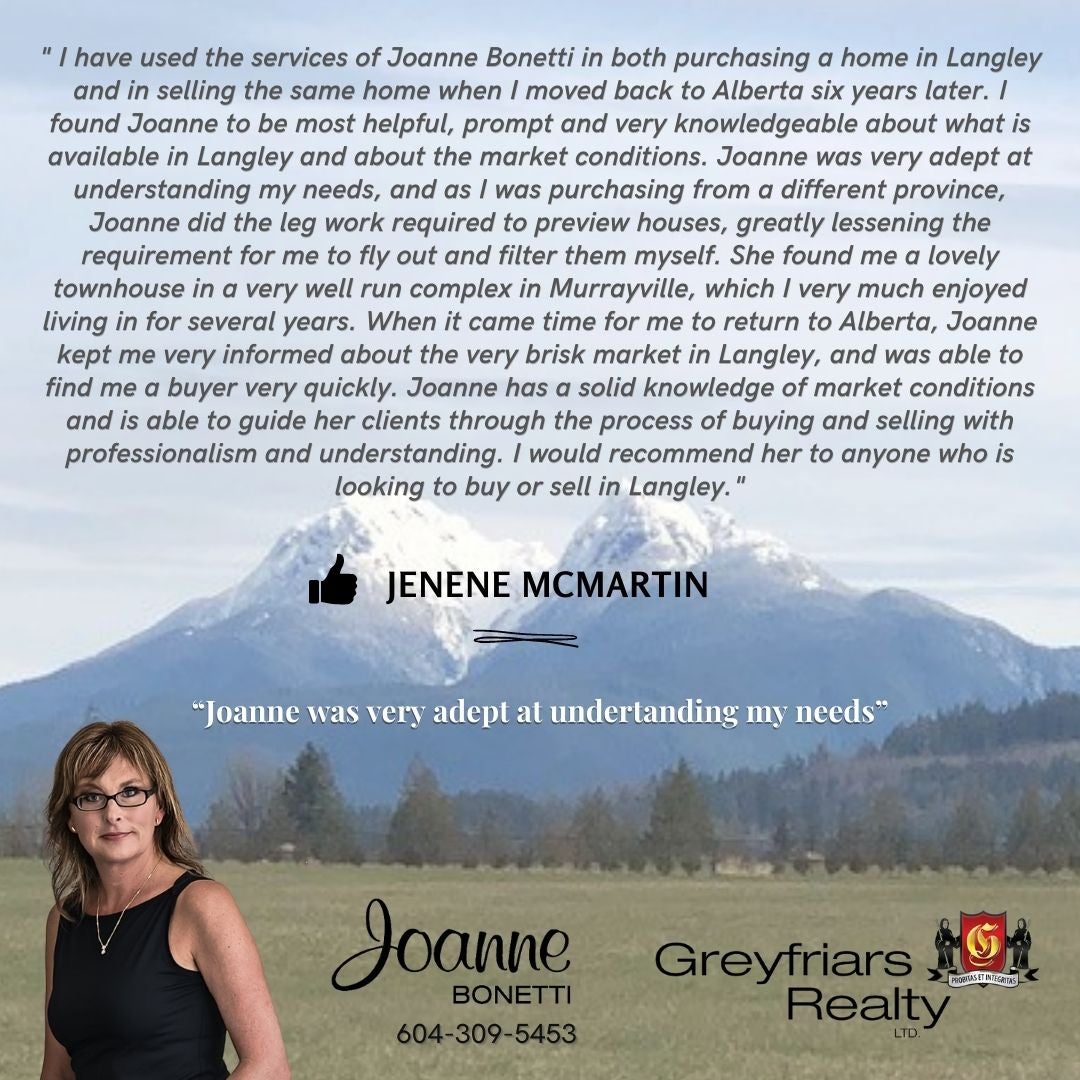 Recent Blog Entries
(Jan 21, 2022)
(Jan 18, 2022)
(Dec 23, 2021)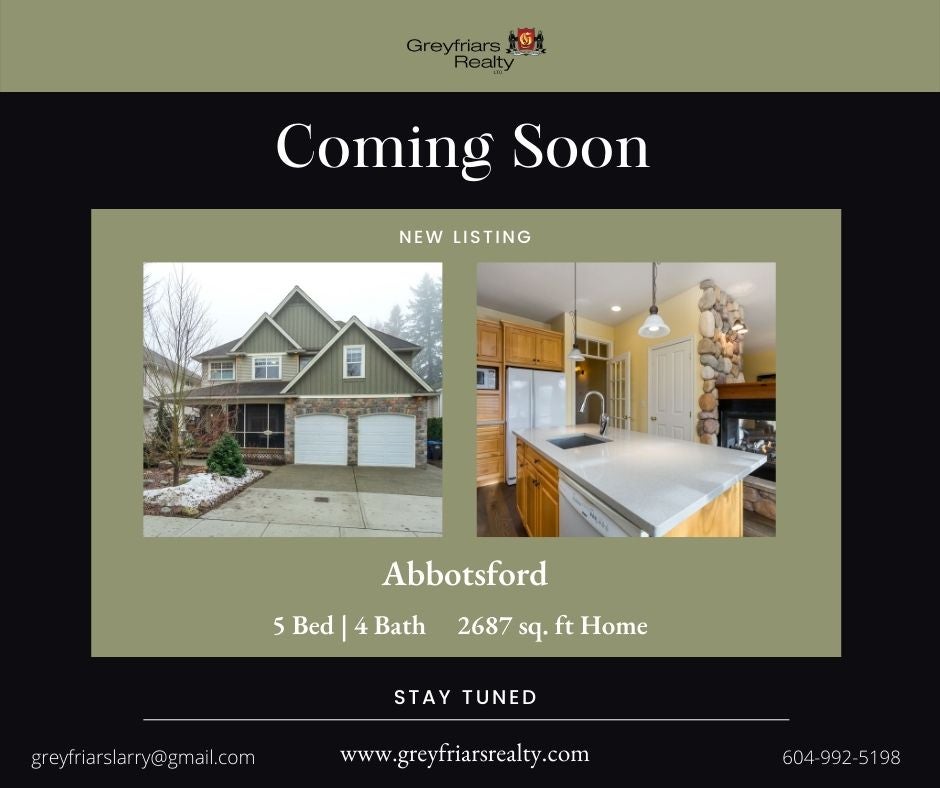 ---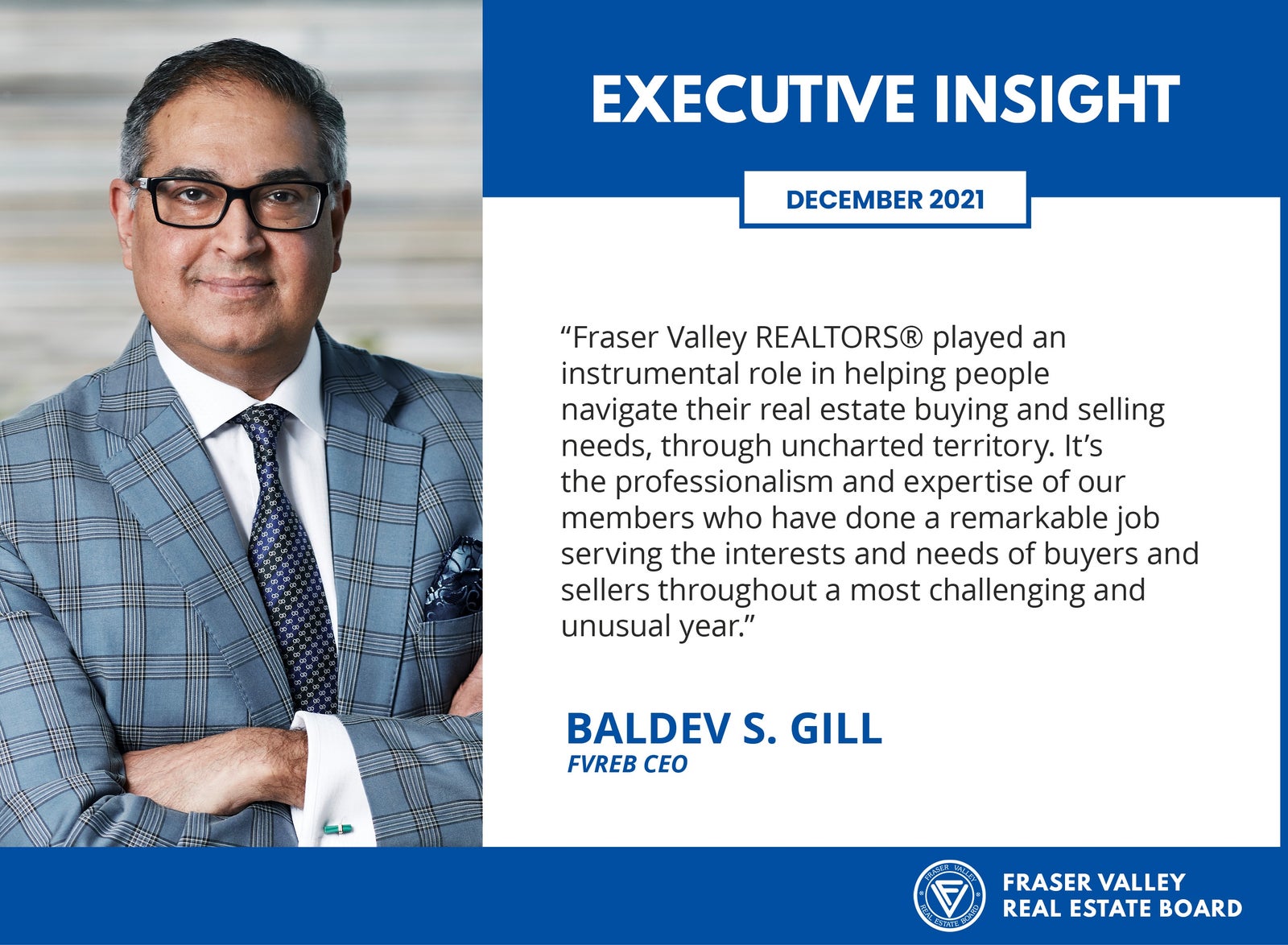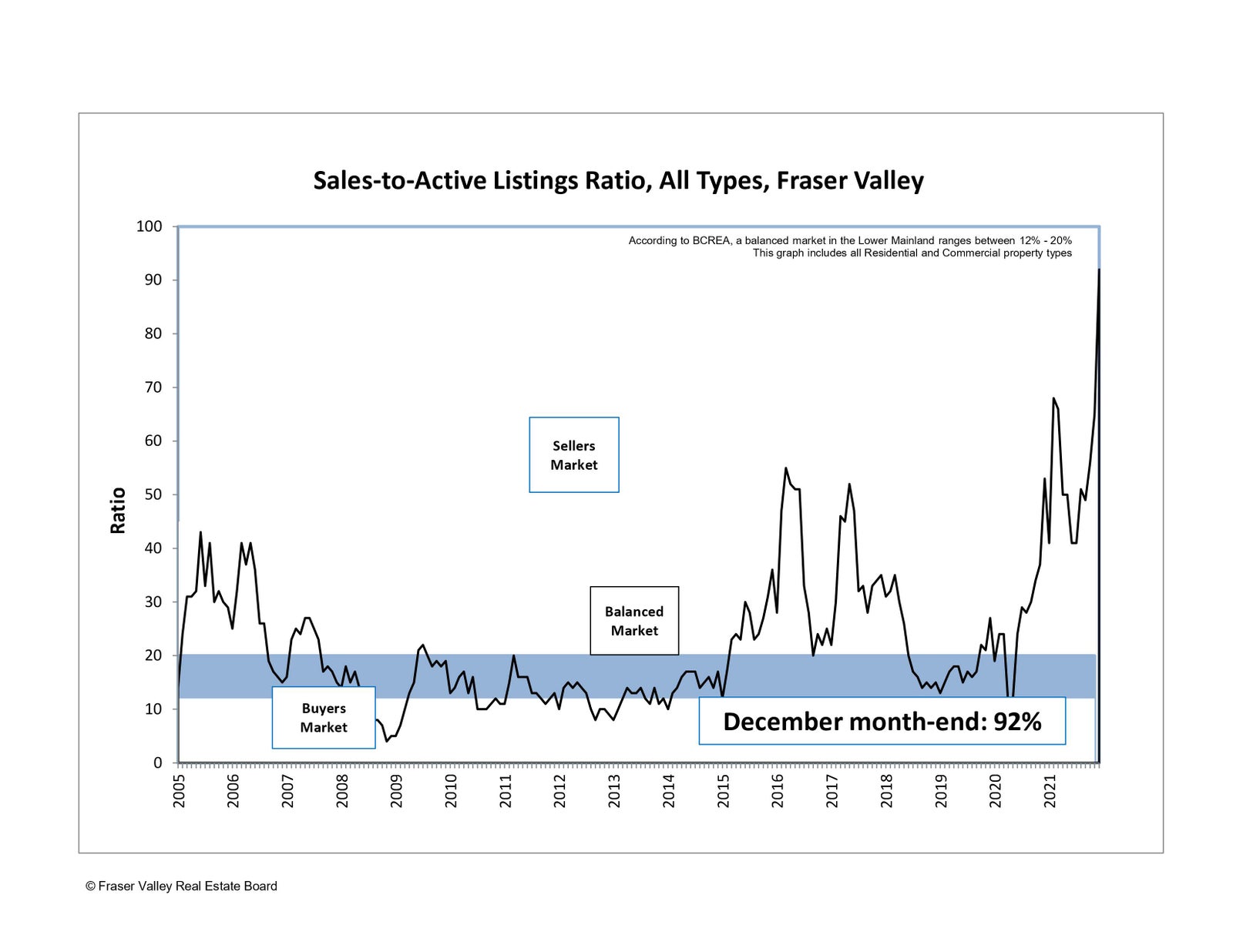 ---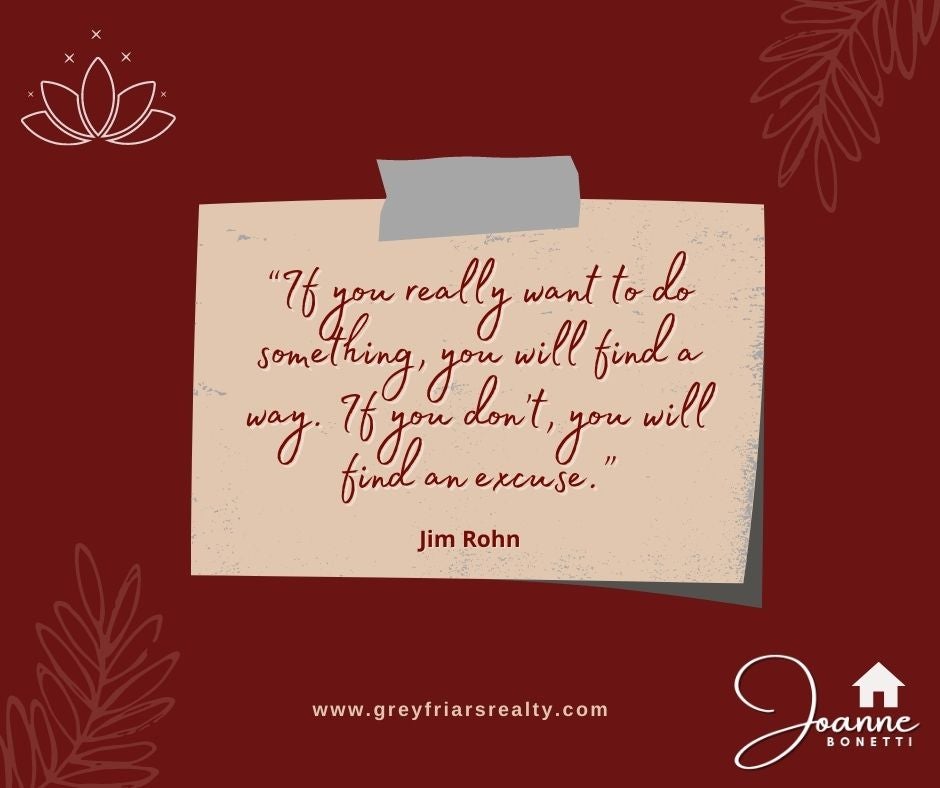 ---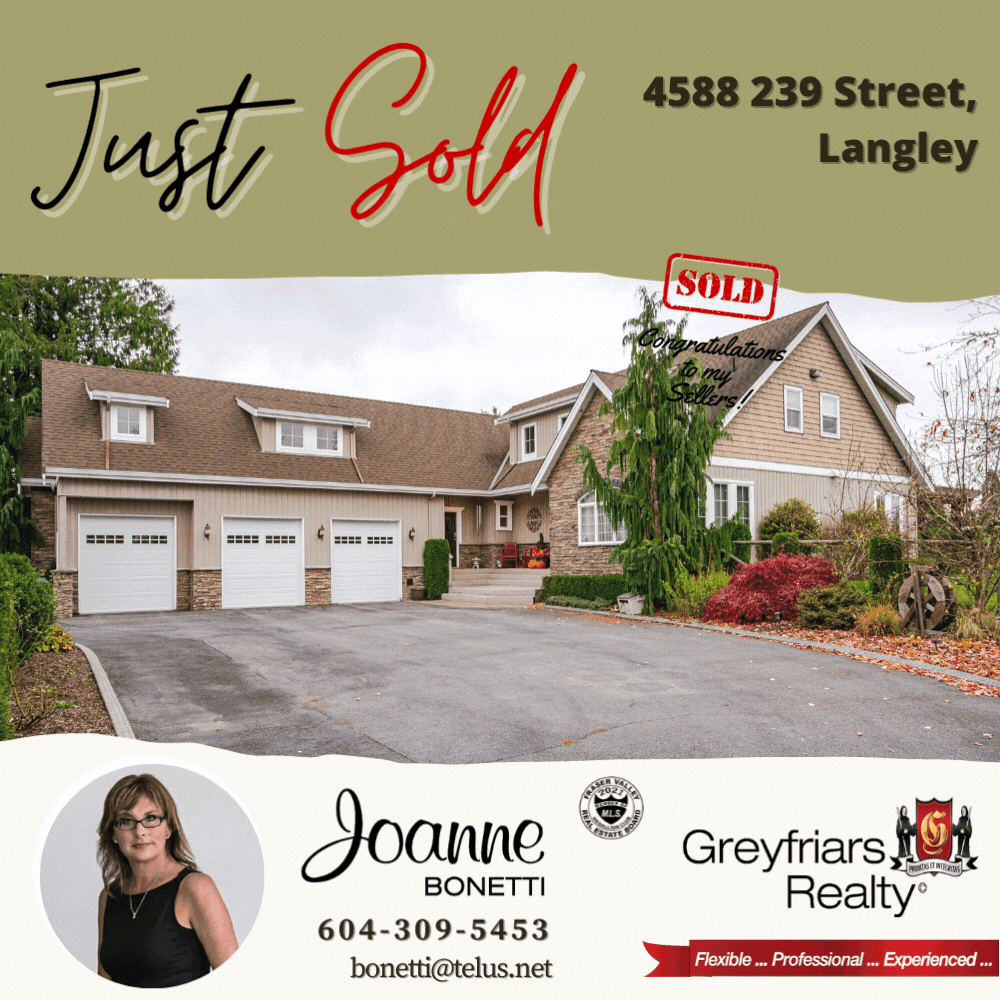 ---
 
---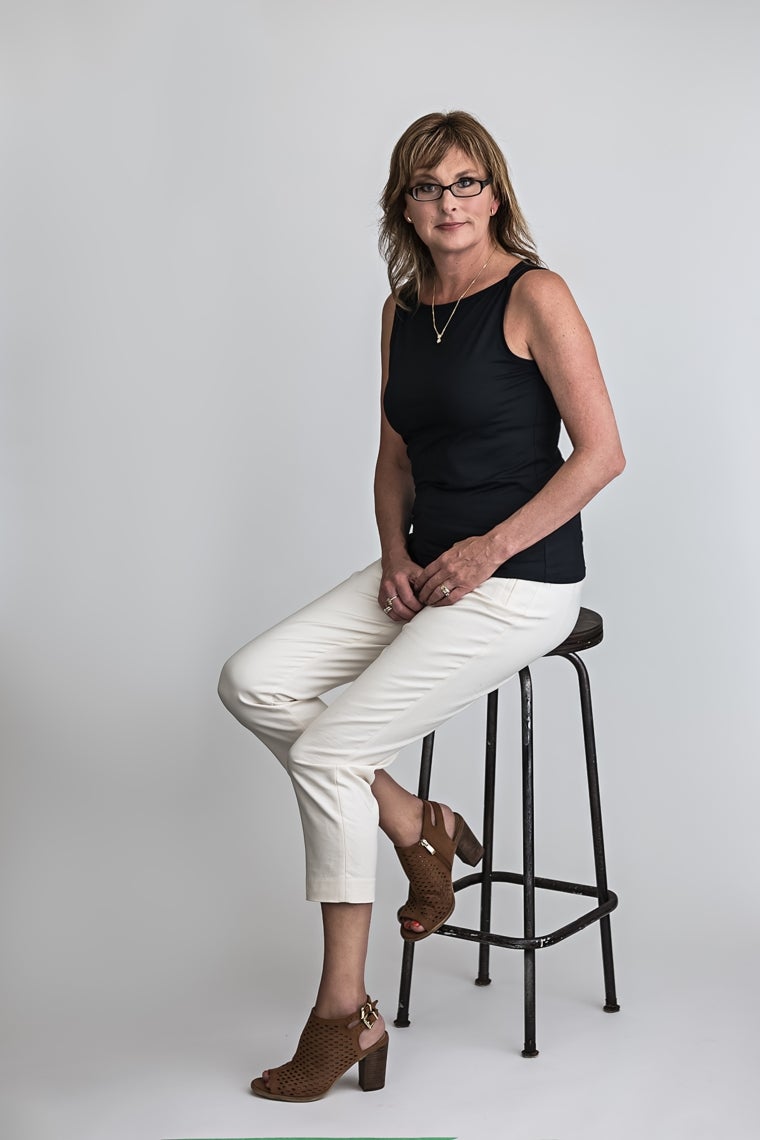 My Story
I love my Career as a Real Estate Professional.
Born and raised in Langley, I chose to specialize in this area.
I have watched Langley transform into what it is today.
Growing up I was a member of Otter 4-H Lamb Chop, Langley
Pony Club, Langley United Soccer and the gymnastics club.
I graduated from DW Poppy Secondary. I still enjoy an active
lifestyle and frequently run around Strawberry Hills with our
family dog. Family is very important to me and one of the reasons.
I chose Real Estate as a career. With the flexible hours and the
ability to work from home, it becomes a lifestyle, rather than a job.
I believe in specializing in one area. If I have a client moving to 
another area, I am always happy to get them in contact with a
trusted agent who specializes in THAT area.
Having lived in Langley
 my entire life, I am familiar with all the changes taking place. I joke
with my clients "Ask me anything !" Where the schools are, the best
commuter routes, which areas are more popular, best shopping,
entertainment and the new developments coming up. 
I live on acreage,
and I have a number of clients moving east and getting into small
acreages. Being on a drilled well and septic field can be quite
intimidating. I have contacts in those areas, I can help them
understand and be comfortable with the transition.
Langley is a great place to live, and I would be more than happy
to show you some fantastic places. 
A big Thank you to all my clients,
friends, and family for your continued support.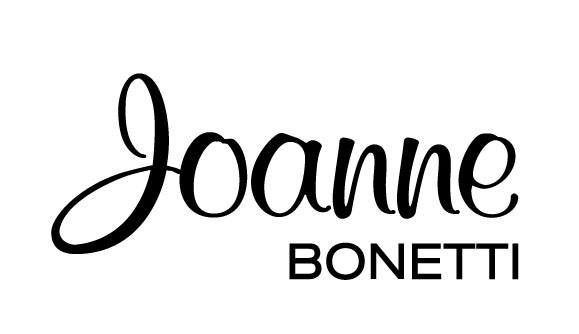 Proud Supporter of the BC Cancer Foundation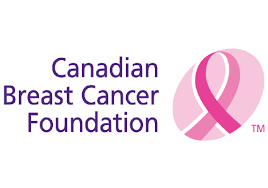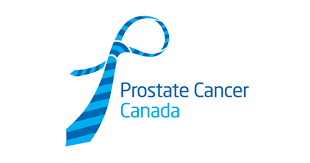 ---