August Housing Market Statistics Released
The August Fraser Valley Housing Market statistics were released today showing a continuation of a more balanced market with Benchmark prices falling in relative line with prices from December 2021.
"With possible further hikes in interest rates this fall, homebuyers need to augment their decisions with critical advice and guidance," said Baldev Gill, Board CEO. "Along with other professionals such as mortgage brokers and lawyers, Fraser Valley REALTORS® are a vital part of the team advising buyers and sellers on market realities and identifying potential opportunities that align with their 

objectives."
Here's a look at how the Langley market performed last month...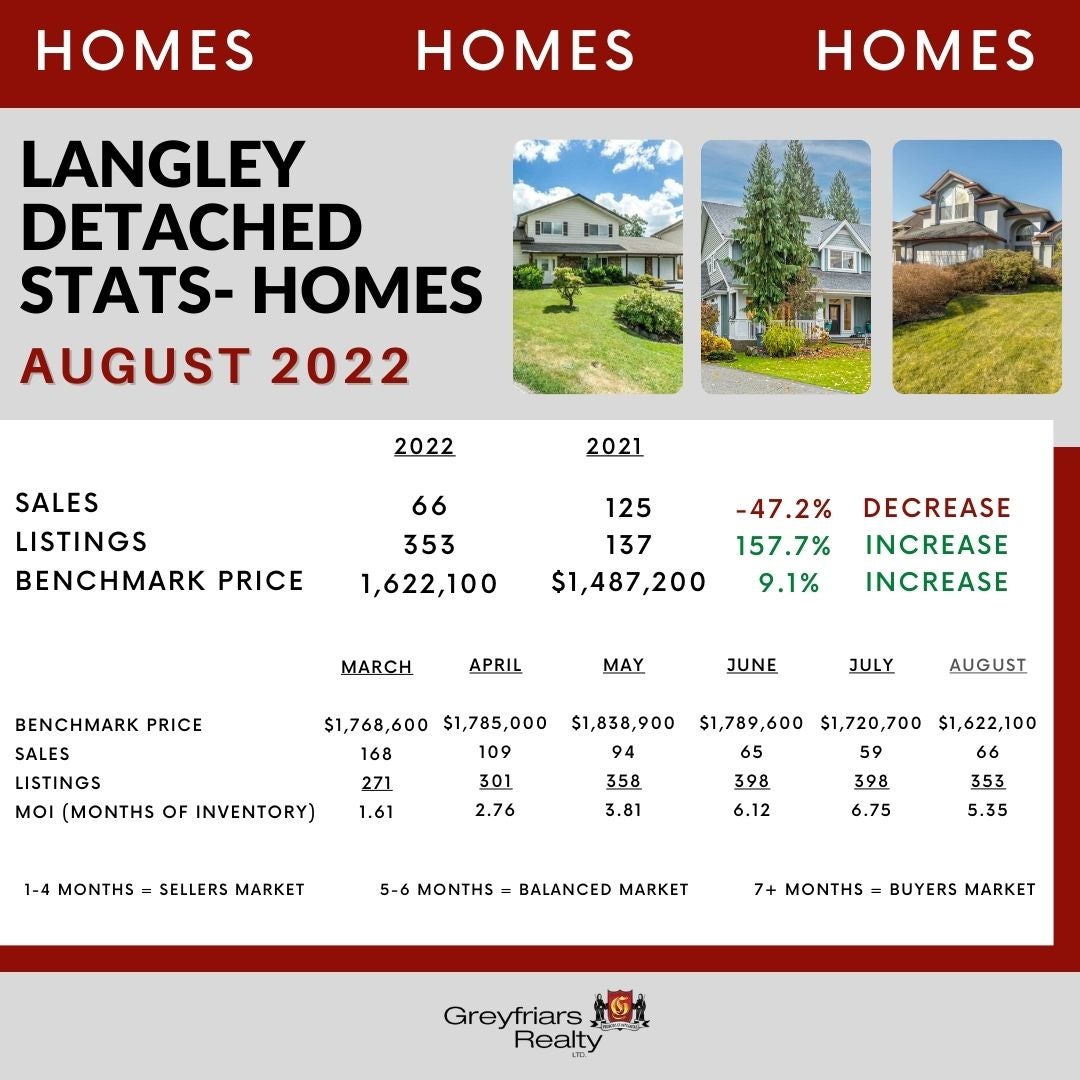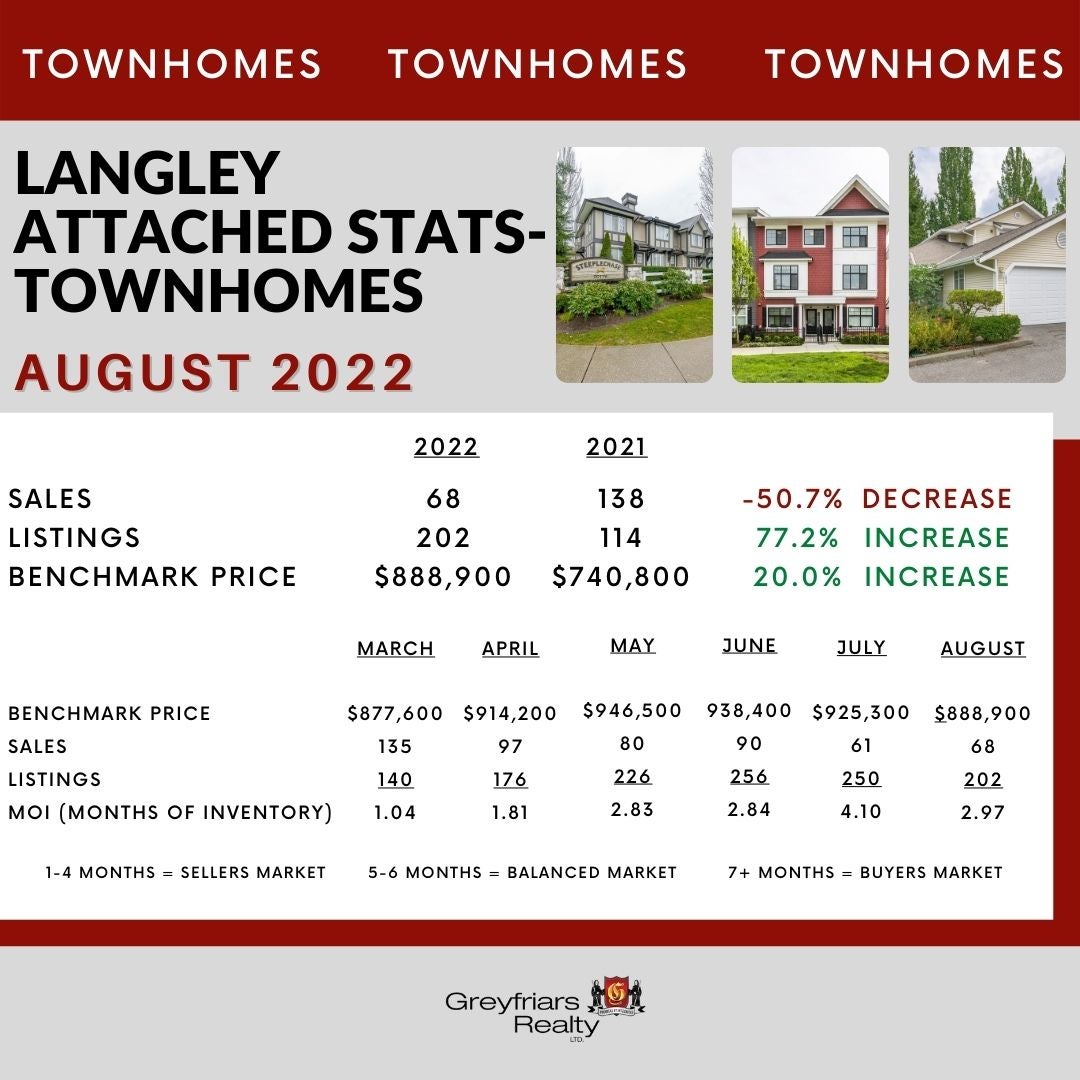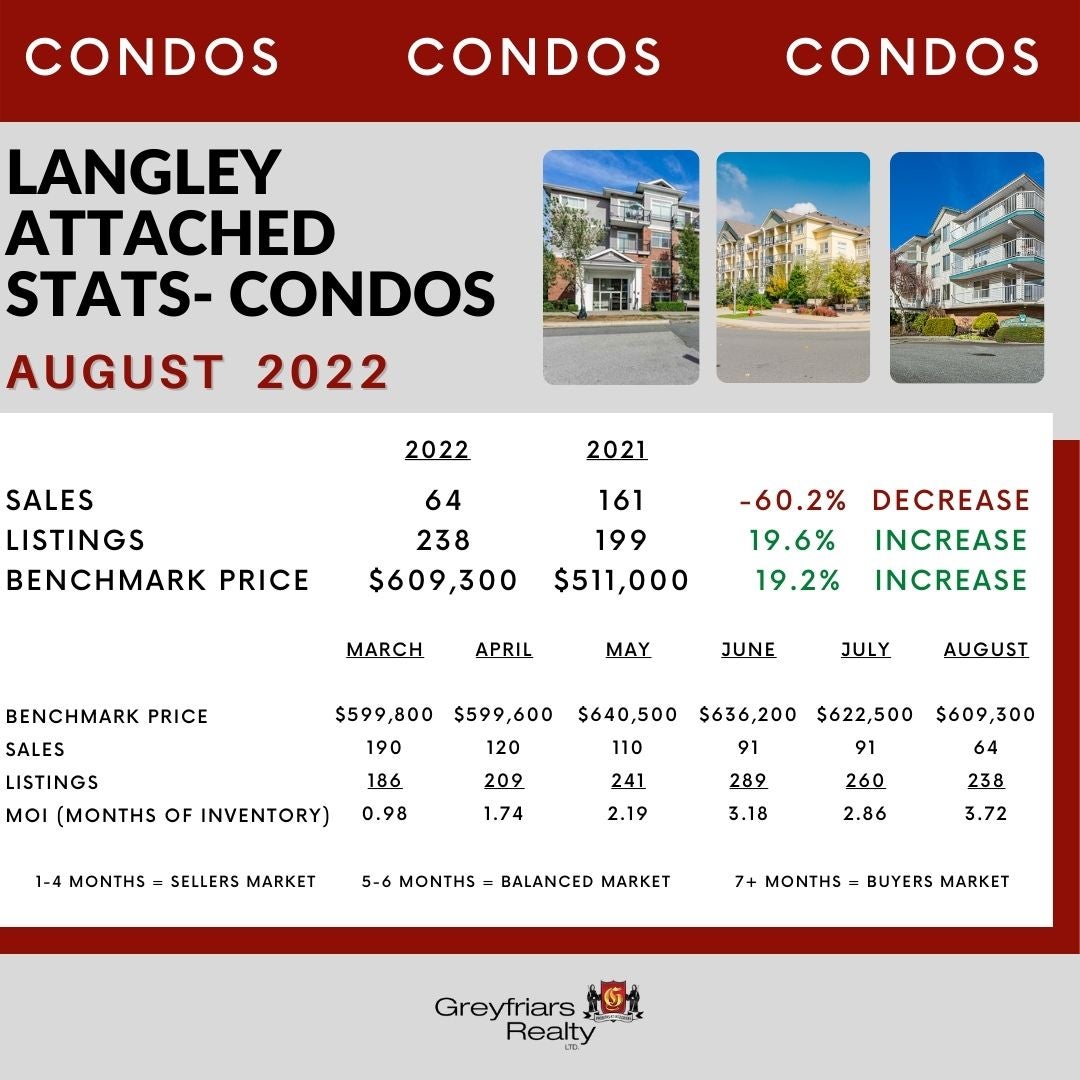 For a more detailed look at how the market performed in your neighbourhood, call Joanne today .....  604-309-5453

Share
Categories
Archives

Subscribe To This Blog